5 of the Most Stylish Home Building Trends in Atlanta, Georgia
---
October 27, 2019 | Home Organization
Homebuilding trends come and go and some even swing right back around if given enough time. The tastes of Atlanta Metro are no different. Yet, home buyers and home builders are more sophisticated than ever—they enter the market with more knowledge and higher expectations than their parents and grandparents ever had.
With a new emerging demographic of homeowners comes an increased demand for niche builds using state-of-the-art materials and technology. It couldn't be any more exciting to be a new homeowner! Individual homebuyers have come to a consensus that timeless traditions are here to stay but there is always room for new technologies and sophisticated homebuilding trends in Atlanta, GA.
High-Efficiency Homes
Some experts say that an over-reliance on fossil fuels isn't just bad for the environment—it's an unsustainable and increasingly more expensive way to power your home. In the past decade, consumers have taken matters into their own hands by demanding more energy-efficient homes by using the most cutting edge materials on the market to achieve those results. One such example is your choice of insulation.
High-Efficiency Insulation
The US Green Building Council (USGCB) considers poor insulation to be one of the greatest (if not the greatest) waste of energy in any single home. Luckily, green building materials are being developed that keep your home perfectly insulated through all seasons. The usgbc.org website cites one such example:
Dow STYROFOAM™ Brand XPS Foam Insulation is one example of a product that reduces energy flow through the walls of a building by providing a complete, solid layer of insulation. This durable rigid foam solution helps residential and commercial architects, designers, builders, and contractors minimize heat transfer, increase energy efficiency, prevent moisture intrusion and withstand heavy loads. It also helps reduce air infiltration, which accounts for 25 to 40 percent of the energy used for heating and cooling a typical home.
Expansive Outdoor Living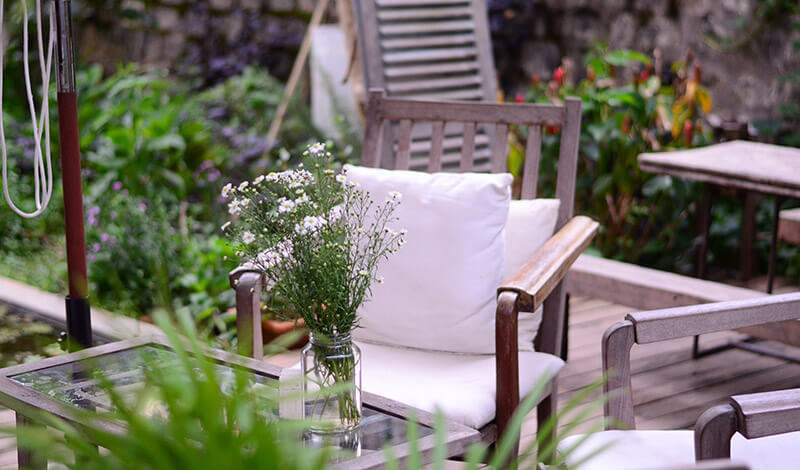 Homebuilding trends in Atlanta include utilizing outdoor space to entertain and relax throughout the year. And, believe it or not, outdoor living spaces go hand-in-hand with high-efficiency. What better way to lessen the burden of your neighborhood's power grid than by using daylight and cool air to your advantage? An outdoor ceiling fan and a nice breeze can make you almost as comfortable as air conditioning on many of Atlanta's milder summer days.
Homeowners are putting more and more emphasis on their outdoor living spaces—being outdoors is known to reduce anxiety and is there a better place to host a party than under a setting sun with the smell of barbeque in the air?
Fully Equipped Outdoor Kitchens
The days of the lowly Weber grill on that patch of cement in the corner of your backyard are being replaced by spectacular backyard spaces with fully equipped kitchens that feature a full-size range, sink, grill, and even a refrigerator! Add a couple of plush pieces of outdoor patio furniture and a 70" television and you have yourself a party.
Homebuilding trends in Atlanta metro area include huge backyard spaces that may be in short supply, but a little ingenuity will make even conservative spaces standout. Throw in a wireless sound system, some pixie lights, and a ceiling fan to keep the breeze going on even the most windless, humid Atlanta evening and you'll have a gathering that could go on all night.
Luxurious Showers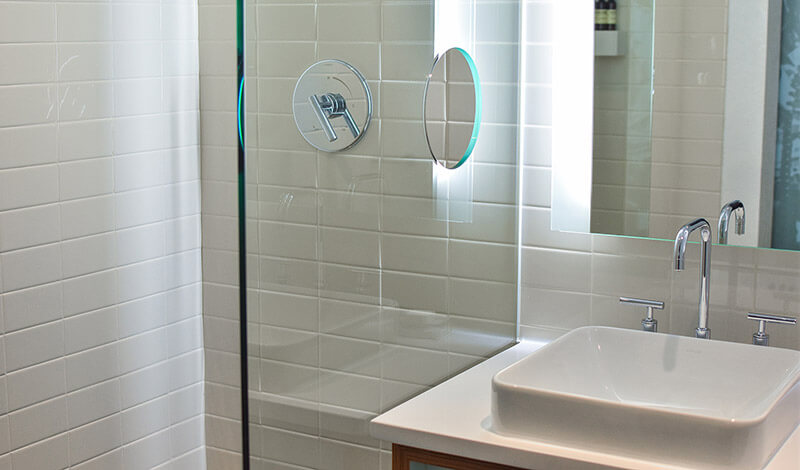 A nice hot shower is the best way to start the day. Yet, so many of us find that our bathroom space is an afterthought in our homes. There's nothing worse than taking a quick shower in a cramped space, your elbows brushing against the walls that enclose around you, doing nothing to give you a sense of calm before you start your workday.
The home building industry is finding that homeowners are increasingly particular about designing spaces for livability and comfort – showers are no exception.
Walk-in Showers with Massaging Jets
Today, homeowners aren't just settling for a shower that allows them to soap up and wash off. They want luxury. Walk-in showers are growing increasingly popular with homeowners in Atlanta, especially ones with wall-to-wall massaging showerheads. What better way to wash off the stickiness of the city than with your own personal shower masseuse? Consumer Affairs lists the best walk-in shower manufacturers to take the guesswork out of choosing.
Open Space Floor Plans
Open space, open mind—there's a reason that mantra exists. Spacious floor plans are more popular than ever and their reputation as a tried-and-true approach to out-of-the-box home design doesn't seem to be waning any time soon.
With open spaces, you see an increase in family time and togetherness or a simple get-together. When your living space is open, it's much easier to keep track of everyone and engage even when you're the one preparing a meal in the kitchen. Anyone with young children can vouch for the ability to keep an eye on the kids even from two rooms away.
Make Your Kitchen a Gathering Space
It can be a bummer when you're meant to be a host yet you're stuck in the kitchen during a get-together. An open-plan kitchen is a great way to alleviate that awkwardness. Onekingslane.com explains the "open kitchen concept":
Open kitchens make for perfect gathering spots, but there's no need to fall back on a classic kitchen-dining arrangement. Consider a more convivial approach by turning the kitchen island into an everyday dining surface with barstools and arranging a seating area with deep sofas and chairs just adjacent. The result is a space that is big on everyday comfort and lounging—and feels a little less formal and buttoned-up.
Smart Home Automation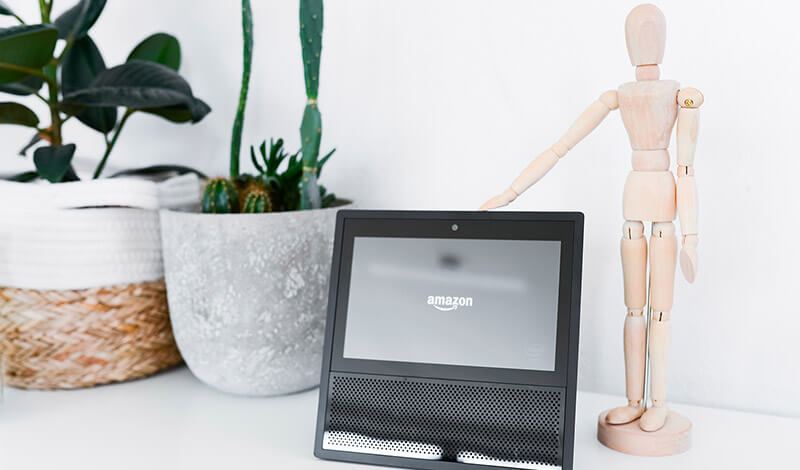 If you were to tell your grandparents that we'd be living in a time when we could control our entire home with our voice and our cellphone, they'd probably ask you, "what's a cellphone?"
Yet, it's true—home automation has reached levels never achieved before. Not only is it possible to control your lighting system, but you now have fine-tuned control over almost every single aspect of your home down to the outlets. Smart home automation is here to stay and it's a great way to add convenience and modern accessibility to our lives.
Automate Your Entire Home
With products like Apple Homekit and Amazon Echo, you can automate nearly everything in your home that powers on or plugs in. Amazon has an entire section of their website dedicated to Amazon echo-enabled devices, down to your thermostat and even your major appliances!
What better way to streamline your life than by telling your Amazon home automation system to lower the thermostat when it detects that you're 30 minutes away from home. And that first time you crawl into bed and say, "Alexa, turn off all of the lights" will certainly bring a smile to your face. It may seem like science fiction, but home automation is only going to get better and better!
Atlanta is a Trend-Setting City, Home Building is No Difference
Atlanta isn't just any city—it's a hub for technology and innovation. It's home to the brightest, most inventive people in the world, and they're bringing all of that sophistication into their homes.
Between Atlanta's drive for energy-efficiency, outdoor and indoor luxury, and advanced automation, the new and newly renovated homes in Atlanta are more coveted than ever. They're at the forefront of what's trending and, more often than not, at the front of the wave in what's stylish and fashionable in homebuilding.