5 Tips To Help You Downsize in Lakeland, Florida
---
August 13, 2017 | Moving
Americans spend $10 billion dollars a year on ways to downsize, reduce, and organize their homes and businesses. It is quite possible that the art of simplicity has never before been so complex. Or expensive. For many, finding happiness is only a move away and what better place to live than a town with plenty of sunshine and easy access to sugar-white-sand beaches.
Just as the name implies, the main attractions in Lakeland, Florida are 38 lakes surrounded by verdant golf courses, shopping districts, and neighborhoods. The combination makes Lakeland a great place for families and retirees alike.
Lakeland is located just outside Tampa and whether you want to downsize your home to save money, retire to Florida, or move for a new job, now might be the perfect time to move to the sunshine state of Florida.
Here are five helpful downsizing tips to help you with the process.
1. Make a List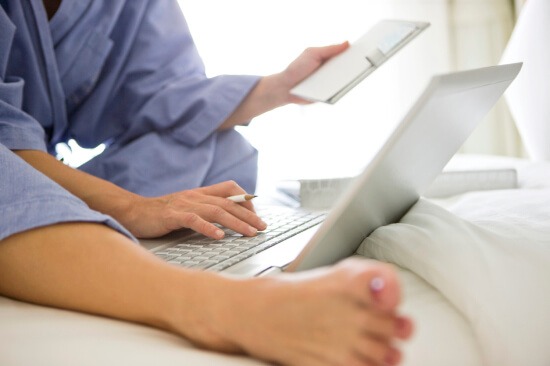 First, determine your why—make a list of the reasons why you want to downsize in the first place. Maybe you are combining households with someone, going traveling in your RV, retiring to Florida, or getting rid of an extra storage unit.
Knowing the reason for clearing out the clutter and parting with what you once thought were necessary items will be your magic wand every time when it comes to making something disappear from your life. To help reach your goals, consider selling your items on Craigslist or donating to a local charity.
Also, don't try to tackle the entire house and garage at once. Instead, start with one room at a time to avoid getting overwhelmed.
2. Downsize Children's Art
Source: Wall Street Journal
Anyone with young children or grandchildren has seen firsthand how imaginative young minds can create an unlimited amount of artwork. All of which are priceless of course! Marie Kondo, the author of The Life-Changing Magic of Tidying Up, recently shared her tips with four parents on how to declutter their children's' artwork. Not an easy challenge for any parent of young children.
One parent solved her artwork storage dilemma by storing her child's artwork in several clear plastic storage bins at her local storage facility. Kondo's creed is to keep only the things that spark joy. However, for parents of young children, following this advice can still lead to more artwork than places to display or store it because it's all precious.
While tossing a Picasso-like painting from a four-year-old might be doable for some parents, when it comes to properly storing family heirlooms like rocking chairs, cribs, and toy boxes, you can find clean, secure, and affordable storage units in Lakeland, FL  if your new abode is short on storage space.
3. Sell the Family Jewels 
If you want to say goodbye to old school CD and DVD jewel cases—you can. They take up valuable space. One of the advantages of living in a digital world is that you can store your music on a hard drive or upload your favorite artists on iTunes or Google Play. Old DVDs and VHS movies won't last forever either.
Thankfully, with services like Pandora, Spotify, Netflix and Amazon Prime you can stream both music and movies from a variety of free and subscription-based sources.
4. Clear Out Kitchen Clutter
Whether you are a fan of celebrity chefs and dream of having a camera-ready kitchen or you simply want an efficient way to prep your meals, having an organized kitchen is the key to happiness. First, imagine what your new kitchen will look like. Envisioning living your new lifestyle will help to avoid recreating your old life in a new location.
To downsize your kitchen efficiently, keep in mind that you won't need a wedding registry worth of gadgets and gizmos to be an amazing cook. But you do need the basics and your favorites. For example, celebrity chef Ina Garten uses baskets to store cutting boards, baking sheets, and other items that are too big to store in cabinets.
Garten also recommends these helpful kitchen storage tips:
Store wooden and stainless-steel utensils separately to keep a visually appealing kitchen and to find the tool you need quickly.
Keep a binder of your favorite recipes nearby. Covering each printout or handwritten recipe in plastic page protectors will avoid ruining your recipes with splatters while cooking.
Use colorful, pretty bowls to display fresh fruit on countertops. This way you will remember to eat your apples and tomatoes. Additionally, lemons give off more juice at room temperature.
Instead of displaying spices on a spice rack (sunlight causes spices to lose their potency) dedicate an entire drawer to spices. A celebrity chef pro tip is to store spices in matching glass jars with labels to avoid overlap and clutter.
5. Make a Floor Plan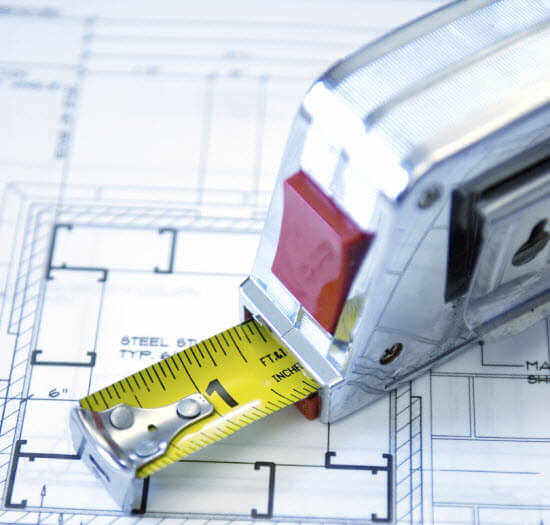 Once you've found your new home, take the time to measure the rooms and wall space to create your space plan. Measure it twice and move it once is the goal. With a little upfront effort and a willingness to purge, moving into a smaller space will be much less stressful.
According to data on Trulia, home buying trends in Lakeland, Florida, are on the upswing with prices being the highest for the Lake Hollingsworth neighborhood but still lower than many other popular areas of the country. The median home price in Lakeland is $98 per square foot, which is up slightly from the previous year.
Get Help Downsizing with Metro Self Storage
We won't sugarcoat it. Figuring out how to downsize your home isn't going to be hassle-free but it doesn't have to be heartbreaking either. Remember to look ahead and get excited about starting your new adventure. And if you need a little additional space to help with the process, Metro Self Storage has you covered. Find a location near you today!