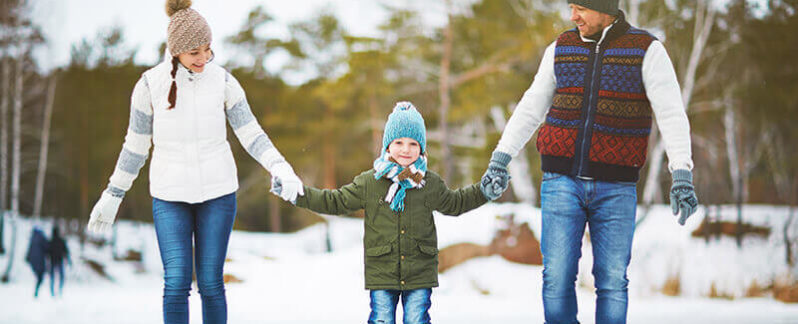 5 U.S. Cities to Visit in December with the Whole Family
---
December 8, 2019 | Family Life
Summertime and the holidays are good times for a family to go somewhere new and explore a place together. Especially if you have older kids who are prone to boredom and ready to explore somewhere new.
Taking a family holiday trip doesn't have to be a long, expensive vacation. You don't have to go to Disney World or Paris. Going someplace close to home can be equally fun, especially if it cuts down on your stress.
For inspiration, here are 5 family-friendly cities in the U.S. that are worth visiting during the holidays, all in different states. Hopefully one will be close to where you live, but even if none are, you can use some of the activities and ideas as a springboard to exploring the possibilities in your local area.
5 U.S. Cities for Your Family to Visit
Stone Mountain, GA
If your kids want the fun, festivity, and adventure of a theme park, yet you don't want to wait in long lines or pay for pricey tickets, consider going to a natural or historical area with a lot of holiday events or festivals.
For example, Stone Mountain near Atlanta, GA, turns into a holiday wonderland in December. Although there are no big roller coasters, it has dozens of other activities kids will love, from a game-filled "Dinotorium" to a petting zoo to a scenic ride in a 1940s train locomotive.
In December, Stone Mountain becomes even more festive with spectacular shows and decorations, a Christmas parade, and holiday characters kids can meet, like Rudolph the Reindeer and Angelina the Snow Angel. You can even go to an early New Year's celebration with fireworks at 9pm, created especially for kids!
Tampa, FL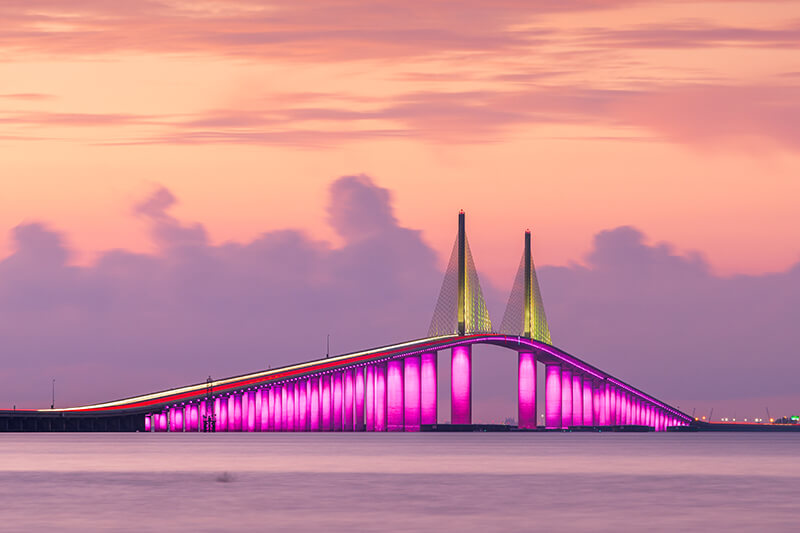 If nothing but actual theme parks will do, consider going to Busch Gardens in Tampa, Florida. Unlike world-famous theme parks like Disney World, which are packed with people around Christmas, Busch Gardens offers the same level of fun and festivity with fewer crowds. Though it'll still be busy due to Christmas break, it won't have the same mass of people as you'll find around Orlando at Christmas.
In addition to the array of Christmas events at Busch Gardens, you can explore many festive, kid-friendly locations around Tampa Bay. From indoor ice skating to a festival of lights at the zoo, you can easily fill your trip with memorable activities. Here's a list of 5 winter hiking destinations in the Tampa Bay Area the whole family will enjoy.
Related: Top 5 Winter Hiking Destinations in the Tampa Bay Area
Corpus Christi, TX
December is one of the driest months of the year in Corpus Christi, so you're likely to have sunshine if you visit this beautiful beach city during the holidays. And the weather won't be scorching hot, like in the summer!
Besides hanging out at the beach, Corpus Christi offers plenty of things for a family to do. You can go on a pirate cruise, visit the incredible Texas State Aquarium, or go wild at the Get Air Trampoline Park. If your budget is limited, you can go camping on Padre Island, a gorgeous protected seashore teeming with life. Whether you love city life or peaceful nature, Corpus Christi offers both.
Related: 6 Interesting Things to Do in Corpus Christi to Cross Off Your Bucket List
Chicago, IL
You don't need to go somewhere warm to have a wonderful holiday vacation. Even a cold, windy city like Chicago can be a magical place to visit in December. To combat the darkness and freezing weather, the city transforms into a winter wonderland during the holidays, decked with Christmas lights and holiday decor.
In addition, kid-friendly holiday events and activities are plentiful in Chicago. From Christmas shows and tree lighting ceremonies to ice skating rinks and German-style Christmas markets, your visit will be booked with festive things to do. Check out this list of fun things to do in Chicago during winter for inspiration!
Related: 5 Easy Ways to Beat the Winter Blues in Chicago
Knoxville, TN
When planning a vacation, people often think of big cities or tourist destinations, but you can make just as many happy memories in smaller cities and less well-known destinations. In fact, sometimes these locations are the best choices for a holiday vacation since they can be cozier, more relaxed, and less touristy.
Take Knoxville, the third-largest city in Tennessee. Though not as famous as Nashville or Memphis, it still offers a lot to do and see, especially during the holidays. For instance, there's a Christmas parade on the first Friday of December, and on December 14th, you can watch or participate in a family-friendly bike ride called "Tour de Lights," with bicycles decked out in holiday decorations.
Throughout December, you can also go on the "Downtown Peppermint Trail," admiring all the trees, windows, doors, and patios adorned with lights and peppermint-themed decorations. Many of the restaurants, bakeries, coffee shops, and boutiques have peppermint specials, too, so you can stop for delicious treats during your stroll.
Whichever vacation you choose, it'll be a welcome break from everyday life, helping to ensure that your holidays are special. It'll be a trip your family will remember for years!