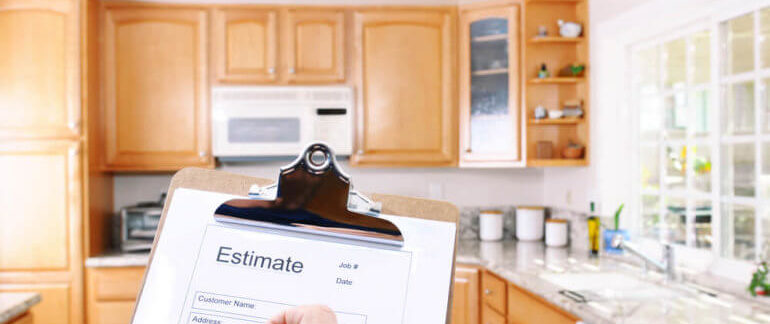 A 101 Guide to Designing and Planning a Kitchen Remodel
---
May 23, 2018 | Home Organization
Remodeling any part of your home is daunting. While some areas, like your garden or yard, might be easier to revamp by using tools like an electric lawnmower, designing a kitchen remodel can be an intimidating task. That's due to the overwhelming number of choices available, even if you simply want to update countertops and cabinets to refresh the style.
Before calling in a professional or beginning work yourself, you should consider the many different elements that make up a kitchen. Keep track of your 'must-haves' and dislikes while planning. Doing so will set the foundations for design aspirations and help avoid building your dream kitchen from turning into a nightmare.
Below are some basic steps for preparing and carrying out kitchen remodeling works of all types:
Designing and Planning a Kitchen Remodel
As with most building work, if you don't start out with a clear plan, your budget can quickly get out of control. Begin by creating a list of pros and cons when designing a kitchen remodel: what would you like to incorporate, and what would be an unnecessary or unwanted addition to your new kitchen? Laying these out will help you to build a design that works for you.
It may be helpful to review some of the latest kitchen design trends for ideas and to see what is possible for your own home. Make a note of the aspects you like and dislike, and consider how you may incorporate these into your own kitchen design to resolve the things on your 'cons' list.
Choosing Your Dream Kitchen Layout
Once you have browsed the latest kitchen styles, listed what you love about your current kitchen, and what needs to change, it's time to consider the kitchen's layout.
Changes to your original kitchen can dramatically increase your budget requirements. If you are remodeling to sell your home, be careful not to get too carried away as it is unlikely you will recover the expense.
Changing the layout of a kitchen usually includes moving cabinets and appliances around. In more extreme cases, knocking down walls to create more space, inputting new plumbing or rewiring electrical circuits to accommodate the repositioning of a sink or provide extra electrical outlets is also possible.
The kitchen floor plan you chose should consider how the use of kitchens has changed over the years and complement the total space available in your home. Single wall kitchens are excellent space savers for loft or studio apartments, while horseshoe and island kitchens work better for larger areas.
Rejuvenate vs. Redesign
Designing a kitchen remodel to spend the least amount of money for the biggest impact is possible. If you aren't planning to change the layout, choosing to update your kitchen cabinets by refacing or refinishing them can save you a considerable amount of money.
Your kitchen will look and feel brand new without the cost and hassle of changing any structural elements.
The rejuvenation process consists of replacing cupboard doors, drawer fronts, hinges, handles, and pulls with updated hardware. This gives your kitchen a whole new look at a fraction of the cost of a complete remodel.
Refinishing involves similar tactics. However, instead of replacing cupboard doors with updated models, existing cupboards are removed to make old finishes easier to strip away and new finishes easier to apply. The work is completed with the application of all new handles, hinges, and pulls.
Each of these kitchen remodel options allows you to update colors and the overall fell of the kitchen without undertaking any major work commitments.
How Much Does a Kitchen Remodel Cost?
Once you've decided on the work you'd like done, break the whole project up into smaller jobs. Quotes for appliances, countertops, and cabinets should include delivery charges, tax, and specify exact model numbers.
Keep in mind that remodeling can expose unexpected issues and hidden costs you never considered; that's why it's essential you carefully plan for what you want before you start.
Gather three quotes from qualified, licensed contractors for any work you aren't planning to do yourself. Make sure any bids that include materials for the job specify this in writing.
If you aren't hiring a general contractor for the entire remodel, be prepared to project manage the different trades. Allocate yourself the time to supervise and check the work of the plumbers, electricians, and cabinet makers working on your home.
You may also intend to carry out some of the work yourself to save on costs. This is a great idea, and an oscillating multi-tool can be a cost-efficient addition to your toolkit when it comes to remodeling your kitchen.
Be careful not to overextend yourself. For example, never attempt wiring or plumbing on your own unless you happen to be licensed for this sort of work. Unlicensed work is often illegal, and can affect the resale of your home as well as future insurance claims.
How to Allocate Your Budget
Tally up the total of all of the quotes you have accepted and add a further 15-20%. This should cover overruns, unexpected issues, and hidden costs. Generally speaking, this is how to allocate your budget when designing a kitchen remodel;
40-50% of your budget will be spent on cabinets

15-20% on counters, sinks, and faucets

10-20% on appliances

5-10% going towards both lighting and flooring
With some well-laid plans, a realistic budget, and a dash of patience and tenacity, your dream kitchen will soon be a permanent fixture in your home.
Guest Blogger: Rae Steinbach
Rae is a graduate of Tufts University with a combined International Relations and Chinese degree. After spending time living and working abroad in China, she returned to NYC to pursue her career and continue curating quality content. Rae is passionate about travel, food, and writing (of course).