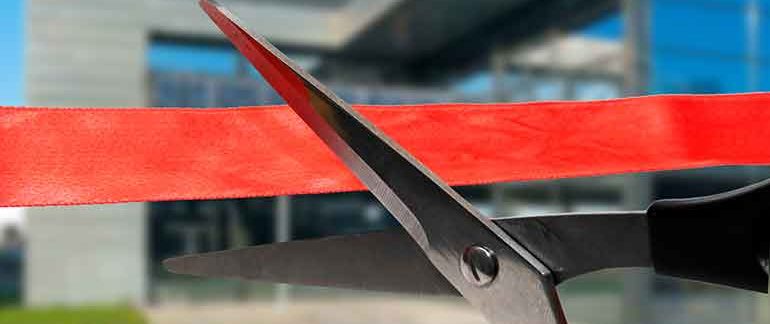 Celebrate the Ribbon Cutting at Our New Storage Facility in Mundelein, IL
---
September 6, 2017 | Business Storage
Would you like to keep your valued possessions at a modern, brand new storage facility in Mundelein, Illinois?
Come on down and join the party at our new storage facility in Mundelein! Metro Self Storage will host a ribbon cutting ceremony and grand opening celebration with the Mundelein Chamber of Commerce on September 14th from 4:30 PM to 7.30 PM.
The festive celebration will include delicious, catered food as well as self-guided and personal tours of our newly constructed climate-controlled storage facility.
In addition to meeting new friends, you 'll also have chances to win valuable prizes!
Built from the ground up, our new storage facility in Mundelein is designed to give customers a great experience. Whether you need to rent a storage unit in the middle of winter or the height of summer, our spacious interior loading bays will keep you comfortable any time of year.
Ample lighting and 24-hour video surveillance
Friendly, on-site Property Manager
100% climate-controlled storage
Multiple entrances and exit points for easy access
Sturdy moving carts to make moving bulky items easier
State-of-the-art security for your peace of mind
Founded in Illinois in 1973, Metro Self Storage is your locally owned and operated full-service storage provider. Our facilities offer all of the great self storage features you are looking for with excellent customer service.
Metro Self Storage is ideally located at 1360 Butterfield Road, Mundelein, Illinois, 60060 to serve local residents and businesses in Vernon Hills, Lake County, Diamond Lake, Townline Square, Libertyville, MacArthur Woods Forest, Hawthorn Mall, and beyond. A friendly, professionally trained Property Manager is on site to answer your questions and help guide you through the self storage process.