Clean Out Your Closets and Donate to These Chicago Organizations
---
October 21, 2018 | Storage Tips
The turn of the seasons is an ideal time to reevaluate your closet and its contents and donate to Chicago Organizations during this time of need. Did an entire summer pass by without wearing your orange swimsuit? Or that floppy straw hat you've had since you were in college? Or maybe your style preferences have changed, so you don't like or wear certain items any more.
Rather than using valuable space in your closet or storage unit, make some room by donating to those in need! Here are five Chicago organizations that deserve your hand me downs.
Sarah's Circle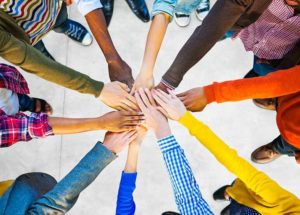 Sarah's Circle helps women rebuild their lives. In addition to providing clothing, the Chicago organizations are all-encompassing with services ranging from networking resources, clinical services, and most importantly, a sense of community. You can help these women with the simplest of donations.
Women who are homeless or in need of a safe space benefit from your clothing, toiletry, and personal care items. Sarah's Circle will take donations from cough drops to microwave popcorn – you are guaranteed to have items worthy of donating that will lighten up your closet or your storage unit.
Cradles to Crayons
Image via Cradles to Crayons
If you have children, you know they outgrow clothing faster than you can replace it. Donate clothing, books, toys, supplies, and more to Cradles to Crayons. They collect nearly new items (for heavier used items, choose another charity) for children up to age 12.
Their mission to provide essentials to children in poverty has reached 1,200,000 children. This organization takes donations in multiple locations, including Giving Factories locations.
Bridge to Success
If you have business casual clothing that no longer serves you, Bridge to Success is a Chicago organization deserving of your donation. It's the only appearance and interview preparation serving all genders and all ages in the Chicago area.
This opportunity to give less fortunate a chance to look their best on an important day is an excellent reason to clean out your closet. Do you have a blazer that's out of style? Or maybe you've switched jobs and don't have to dress up as often, donate to a cause that helps less fortunate gain employment by looking and feeling their best.
The Brown Elephant
If your closet is clean thanks to your pro organization skills, you might have things to donate. Does your storage unit have a couch you no longer need? Or a lamp that doesn't quite fit your vibe anymore?
This resale shop supports the mission of Howard Brown Health by raising money through the resale of donated items. Howard Brown Health is one of the nation's largest organizations aiming to eliminate the disparities in health care experienced by LGBTQ.
They will accept any apparel, shoes, books, electronics, or household items (but no bedding or food). The donations office is open 7 days a week, and pick up service is available for furniture donations. The Brown Elephant website goes into detail on about the types of items they do and do not accept.
Goodwill
Last but not least on this list, there is Goodwill. You've likely heard of this charity as it is all across the country and they sell donated items at discounted prices. The organization creates a variety of employment opportunities which is just one reason to donate to Goodwill.
You can be confident knowing your donation will benefit those with disabilities or disadvantages, which Goodwill has done for over 90 years. This nonprofit will accept most items, donating is easy with the numerous locations in the Chicago area, search your zip code in their Store Locator
Cleaning out your closet is good for yourself and your space and for others. Spend a few hours sorting through your closet and pick a charity that speaks to you. What a two-for-one kind of deal.