Craft Storage: How Self Storage Can Help You Create
---
June 27, 2016 | Home Organization
If you are passionate about crafting, you've probably experienced first hand how quickly your work space can go from clean to cluttered. Crafting utilizes many different types of objects, which can make craft storage at home a challenge. Add small children or pets to the equation, and you may choose to opt for offsite craft storage.
Renting a storage unit can provide a secure and convenient space for extra inventory and materials as well as finished projects. Self storage can also serve as a home to craft studios during a move or home remodeling project.
Practically any space in your home can be converted into a space for crafting, so you may decide to store the entire contents of an extra room in a storage unit while you create a craft studio for your favorite hobbies.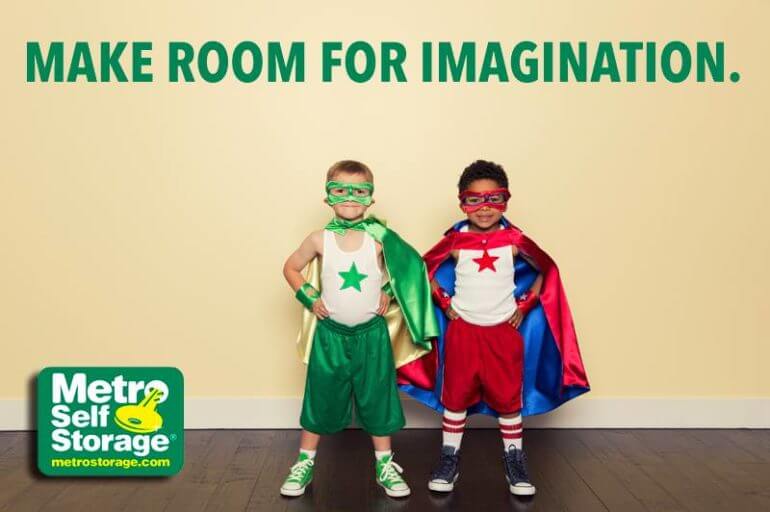 What are the most popular types of crafts?
Crafts can be decorative, functional, or both. However, because crafting spans a wide range of activities, it is important to plan your craft storage around the types of materials you will need for your creations.
• Paper Crafts: Have to do with, you guessed it—paper and cardboard creations. These include Origami paper folding, calligraphy, collage, and Decoupage. Pull-out shelves are ideal for storing paper so it doesn't get damaged or wrinkled. Wire rack shelving is ideal for storing items while they dry.
• Textile Crafts: Includes any type of craft that uses fabric or yarn. Examples are knitting, quilting, appliqué, weaving, and quilting. Clear plastic bins in varying sizes can help keep these items corralled and well-organized.
•  Functional Crafts: Can involve the use of any material and are characterized by being both decorative and useful. Examples are toy and furniture making in addition to metalwork, stained glass, and pottery. If you don't have a craft studio, place sturdy bookshelves in a climate-controlled storage unit to store small sculptures, pottery, and glass artwork. You can then store things like furniture and toys in the center of your unit for easy access.
•  Fashion Crafts: Encompasses all the elements of adorning the human body with clothing and accessories: garments, jewelry, hats, shoes, handbags, belts, etc. This craft type often crosses over with other craft types such as metalworking, which is often used for making jewelry.
The benefits of crafting
Crafting takes imagination—lots of imagination, which is why it comes so naturally to children. The ability to use miscellaneous materials to create something useful and aesthetically pleasing is both fun and rewarding.
For the professional crafter, studios and workspaces are well-lit and usually ventilated. Depending on the type of craft, artists are sometimes exposed to fumes from glue, paint, ink, and other materials, which makes proper ventilation a requirement.
Just about everyone can learn how to make things, and while there is a financial benefit for some crafters, people who craft emphasize the satisfaction it provides. Making things is relaxing, and crafting is an excellent stress reliever while providing mental stimulation.
Whether you enjoy a number of creative hobbies, or one particular craft you love, having a well-organized space will help keep your creative juices flowing will allow you to focus on what is most important—your artistic endeavors.