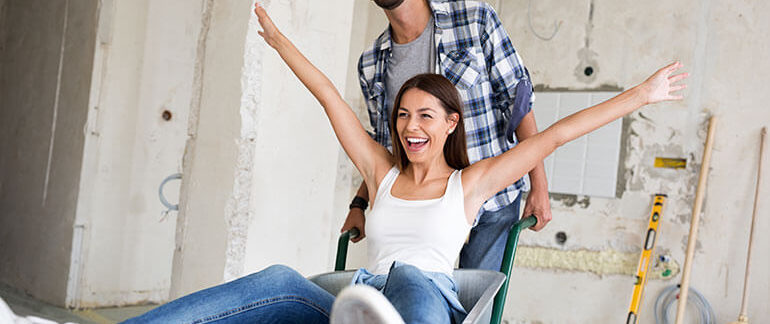 Do's and Don'ts of Refurbishing a Historic Home in Knoxville, TN
---
July 18, 2018 | Home Organization
Knoxville, Tennessee is an area rich with history and beautiful homes; it's why refurbishing a historic home in Knoxville is a trend gaining in popularity. From its beginnings as a jewel on the bridge from the east to the Midwest to its role in the Civil War, and now its present-day status as one of America's most underrated cities, Knoxville has endured continually as one of the best places to live in America.
And there's no better time to get in on its historic home market. While the most famous historic homes in Knoxville are all tourist attractions, there are still dozens of old houses with a century's worth of history on the market in Knoxville, TN. Some of the most famous include the big eight of the Ramsey House, the Bleak House, the James Park House, the Craighead-Jackson House, the Alexander Bishop House, Greystone, Westwood and Crescent Bend.
NOW Might Be the Perfect Time to Invest in Knoxville Real Estate
According to the Redfin Corporation, there are over 17 houses on the market in Knoxville that were built before 1900, ranging in value from $30K to $700K. That may not sound like a lot, but if you expand the list to include houses that were recently sold, that figure jumps to 40.
Expand your home construction year to 1940 or earlier, and that figure jumps to 350 homes, 129 of which are still on the market. So, as you can see, there is plenty of opportunity in the Knoxville historic residential home market – but you'll have to act fast if you want to get in on it.
Once you're invested in the Knoxville historic home market, you'll find that these old houses need a little work in order to be comfortably livable. You definitely want to preserve the character of the place, but you also want to spruce it up to fit your needs. So how should you go about refurbishing a historic home in Knoxville? Here are some simple rules of thumb to follow.
DO Paint Textured Areas like Wood Floors and Brick
One of the best features of historic properties is the straight-out-of-the-period, trapped-in-time texture in their floors and walls. Nothing screams history like old wood and brick, but the hands of time do also tend to fade these features as they have endured through the decades. A fresh stain on wood or a new coat of paint on brick walls can help to refresh the original colors of these surfaces and breathe back the life that decades of sun and wear have sapped away. As this can be a tedious task, it's recommended to consult with a local professional to get the job done right.
DON'T Wait to Evaluate and Update Your Heating and Electrical Systems
One of the few downsides to buying historic homes is that their HVAC and electrical systems are often quite old, too. As with any newly-acquired real estate investment, you'll want to get a professional appraisal of your systems regardless of if you plan to upgrade them, but you'll for sure want to bring your heating and electrical systems into the modern times. Make the change; it's not an insult to history to make your house comfortable to live in.
DO Update the Bathroom
Similar to your heating and electric, you're going to want to get your plumbing appraised, too. Many home experts recommend prioritizing the bathroom when investing in home improvements since functionality and comfort are imperative to what you're doing in there. An old home can look great with modern bathroom amenities incorporated into its structure. Gather some inspiration before consulting with an interior designer.
DON'T Chafe at Replacing Old Windows
Old windows are a really cool feature of historic homes. Unfortunately, window technology has come a long way in the past 50 years, so they're often the least energy-efficient, too. Old windows with cracks or improper seal can leak air like crazy and cost you a ton in energy costs when heating or cooling your house. Replace the windows; it won't ruin the historic window frames.
You can get help at local Knoxville home improvement stores like Window World of Knoxville, Champion Windows, and Home Exteriors, or Window Works.
DO Rejuvenate the Kitchen
Keep to the character of the home but spruce up your kitchen to make it something that works for you. Blending the new with the old creates stunning looks that can really open up space. Make it your own. And before you move in, be sure to evaluate the appliances. You may need to budget for upgrading kitchen appliances.
DON'T Wash Over the History of the House with Your Design
This all being said, when refurbishing a historic home in Knoxville, pay respect to the history of your home's details when designing. You've got an antique treasure on your hands; your improvements should only serve to enhance its livability and uniqueness, not wash over it. It's also important to become familiar with the design guidelines for the designated historic area that you're located in.