Fascinating Facts About Labor Day to Impress Your Friends and Family
---
September 4, 2017 | Family Life
Today, Labor Day is a magical 3-day-weekend when we get to take a day off work, watch sports, travel to a new town, and barbecue with family and friends. But what do we really know about the history of Labor Day?
Most of us do not have to work on Labor Day and we are not supposed to wear white after Labor Day (especially on the East Coast). However, anyone living in Florida or California might heartily disagree with the latter.
As it turns out, there is a lot more to Labor Day in September other than marking the unofficial end of summer. While the holiday evolved over a period of years to simply become a "day off work" for some, the first Labor Day was celebrated on September 5, 1882, in New York City at the height of the industrial revolution.
Labor Day is a national tribute to the contributions workers have made to the strength, prosperity, and well-being of our country.
What's the deal with not wearing white after Labor Day?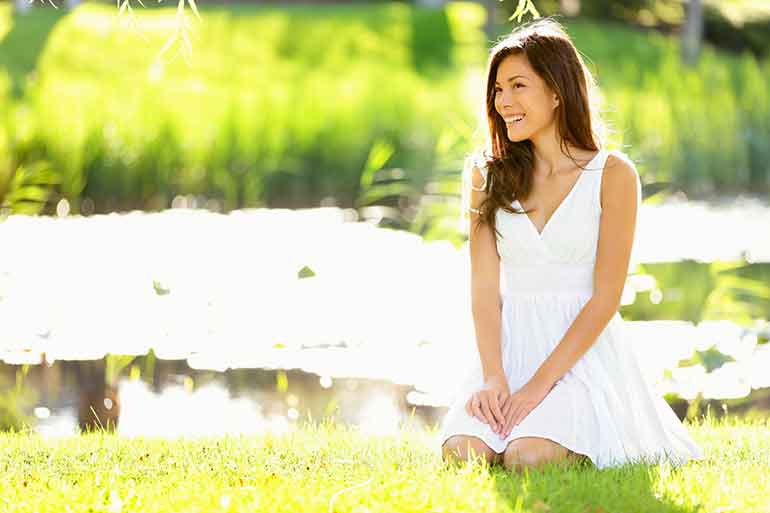 The no-white-after-Labor-Day-thing is said to come from when the well to do who wore white to stay cooler while at their vacation homes. When it was time to go back to work or school, and put away their summer clothes and dusted off their heavier darker clothes.
However, this particular rule was always met with resistance from high-fashion quarters. Today, more people than ever are breaking the rule. Perhaps thanks to Emily Post's manners bible that gives the go ahead to wear white after Labor Day.
Some parents lovingly refer to Labor Day as a "back-to-school" kick off
A post shared by Kings Dominion (@kingsdominionva) on Jul 15, 2017 at 9:13am PDT
Image Source: @kingsdominionva via Instagram
But did you know In Virginia it's illegal for the school year to begin before Labor Day? In 1986, Virginia passed the King's Dominion law, so families could spend the last moments of summer going to the Kings Dominion amusement park. And if you're wondering, yes, the amusement park lobby gave free tickets to lawmakers to get this law passed.
Even so, more than 75 school districts in Virginia already have waivers to hold classes before Labor Day. The reasoning is due to a history of having to close schools during winter storms or floods.
When was the first Labor Day Celebrated?
Image Source: Wikimedia, Creative Commons Attribution 3.0
The first observed Labor Day was actually not a Monday, but a Tuesday, September 5, 1882. On that day 10,000 workers paraded through the streets to exhibit "the strength and esprit de corps of the trade and labor organizations" of the community of New York and ended up at Wendel's Elm Park in NYC. They had food, organized speeches, and a concert. The national holiday was formally established by Congress in 1894.
Labor Day is good for your health and happiness
A post shared by Manya Williams (@manyawilliams) on Jul 19, 2017 at 6:51am PDT
Image Source: @manyawilliams via Instagram
It's true. Some studies say those who work fewer than 40 hours per week are happier and in better health. So you see, it's important to take time and relax during this 3-day weekend!
Labor Day is one of the busiest travel days of the year
A post shared by Road Trip Oregon (@roadtrip_oregon) on Jul 17, 2017 at 9:32am PDT
Image Source: @roadtrip_oregon via Instagram
According to TripAdvisor, 34% of Americans are expected to travel to take advantage of having Monday off. That's ⅓ of the population! But where are they going?
27% are going to the beach.
25% are traveling to or within a city.
11% are visiting a park or national park.
10% are going to a lake.
8% are relaxing at a resort.
Don't forget backyard barbecues and beach volleyball
A post shared by Jessica Hultén (@jessicainredare) on May 13, 2017 at 10:33am PDT
Image Source: @jessicainredare via Instagram
Labor Day is the third most popular barbecuing holiday behind Memorial Day and the 4th of July. In fact, 65% of Americans plan to fire up the grill. What will they cook? Hamburgers are by far the most grilled food on Labor Day.
So how did Labor Day get started?
There is some controversy on who is the actual father of Labor Day. It might be Peter J. McGuire, organizer of the United Brotherhood of Carpenters and Joiners, or maybe it's Mathew Maguire, a machinist from the Knights of Labor.
Either way, the reason it exists is to celebrate the social and economic achievements of American workers. The holiday continues to be a national tribute to the contributions workers have made to the strength, prosperity, and well-being of our country.
So grab some hot dogs, call up the family and get ready for a day off, while we remember the importance of this national holiday: to honor the accomplishments, achievements and hard work of our national workforce.