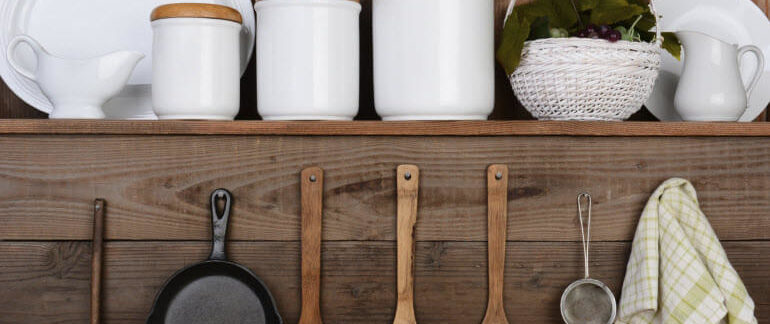 Kitchen Storage: Tips and Tricks to Make Your Space More Productive
---
May 23, 2016 | Storage Tips
A room that is the heart and soul of a home needs special consideration when it comes to kitchen storage. Successful kitchen design is equal parts work space, storage solutions, and seating areas for family and friends. If you want a storage-packed kitchen that is both functional and beautiful, these tips will help make the most of any kitchen.
Eclectic Kitchenware

Whether you are thrift shopping for your first apartment or inherited dinnerware from a loved one, today's design sensibilities are more eclectic than what you might think. Mixing colors, textures, and patterns, without paying attention to fancy rules is what Boho-Chic kitchen decor is all about.
Due to its casual yet colorful approach, Boho Chic is a great design choice for all types of kitchens. Paint walls and cabinets white or neutral tones to serve as a backdrop to your kitchenware. To create more kitchen storage space in cabinets and drawers, display an eclectic array of  brightly colored kitchenware like serving bowls and appliances on exposed shelves and countertops.
Spice it Up

Spices, organized and close at hand, are important for any home chef who likes to jazz up recipes. However, it is important to remember that dried herbs are more potent than fresh herbs. Martha Stewart uses fresh and dry herbs in most every recipe. She wisely advises to always have both on hand.
Spices stay fresh for varying lengths of time and keeping them stored in an airtight container will help them last longer. Spice jars and bottles from grocery stores come in containers of various sizes and shapes making them a challenge to organize on a shelf or in a drawer.
Kitchen storage is easy and beautiful when you display brightly colored spices out in the open; and, you can save money when you buy spices in bulk.
Fantasy Island

The most important thing to keep in mind when creating extra storage in your kitchen is to reimagine your spaces. If your kitchen opens up to a great room, is there room enough to add a custom-built island? If not, is it possible to add an island in the center of the kitchen?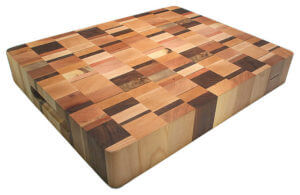 No matter the size, a kitchen island can be designed with a butcher block top to make chopping veggies and making sandwiches a breeze. If budget constraints don't allow for a custom butcher block countertop, simply purchase an oversized cutting board that will serve the same purpose.
Mix and Match

Step inside any professional chef's kitchen and you are bound to find the perfect mix of open and hidden storage. Today's modern kitchen appliances and designs tell us that it is okay to stash stuff in plain sight. Kitchen cookware, spices, dinnerware, and accessories can all be displayed out in the open. These items coexist with each other to create an inviting and functional kitchen at the heart of your home.