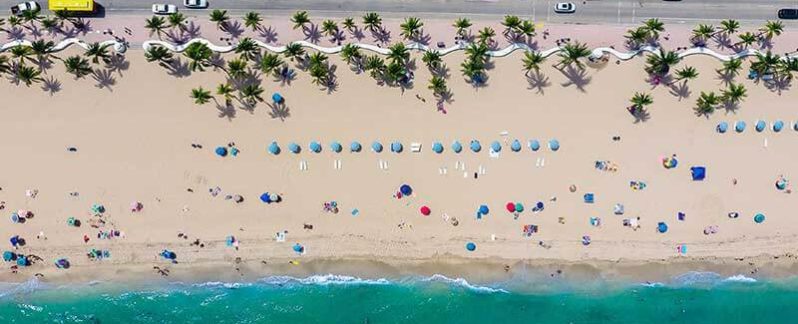 Moving to Florida? Explore These Beautiful Gulf Coast Cities
---
March 3, 2020 | Your Local Metro
Whether you're looking for an easy-going pace of life, planning to retire, or relocating to start a tourist-based business, you'll quickly discover all the reasons people love living on the Gulf Coast of Florida. Even so, moving to Florida isn't for everyone. Some people who move to Florida will opt to move back to where they came once they realize the decision to relocate was a mistake. Maybe it was the humidity, they didn't like sand after all or the throngs of tourists who visit throughout the year.
Whether you've already made your decision to move to Florida and are still in the research phase to decide if this is the lifestyle for you, here are 3 Florida Gulf Coast cities that embody a few of the reasons why people love living in Florida.
Tampa Bay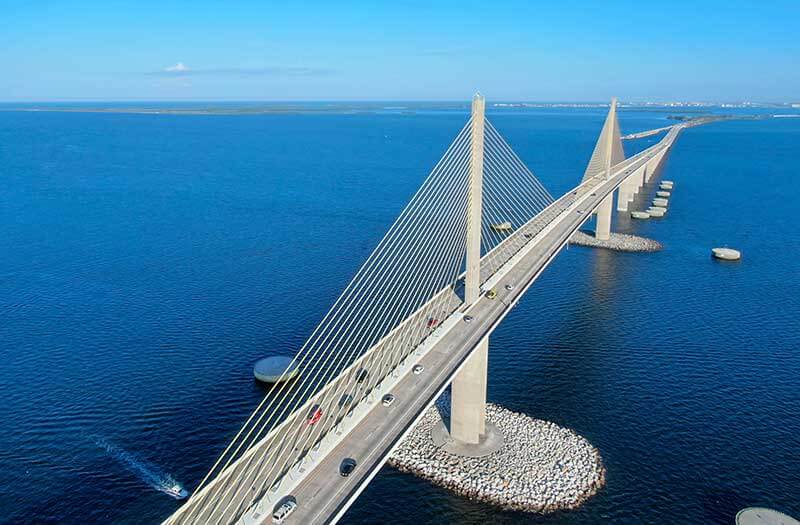 Situated on an inlet reaching far into the west coast of Florida, The city of Tampa, is the economic center of western Florida. Tampa is best known for its tourist attractions that attract vacationing and local families. Tampa's historic old quarters encompass Ybor City and Old Hyde Park, and are rooted in Cuban history.
Tampa Bay is part of the Tampa-St. Petersburg-Clearwater Metro area and ranks as one of the best places to live in Florida. Living in Tampa offers residents an urban-suburban mix feel that appeals to everyone from retirees to those relocating for work. Zillow reports the median home value in Tampa is $245,262. And, real estate forecasters predict that Tampa will see positive growth for home values as developers continue to add more entry-level homes throughout the metro over the next few years.
Situated on Florida's west coast, Tampa is the hip, urban heart of Florida's Gulf Coast. People love living in Tampa for so many reasons, including the blue skies and sunshine, a sparkling waterfront, world-class chefs, family fun, and a century of Cuban culture.
TOP 3 FAMILY-FRIENDLY ATTRACTIONS IN TAMPA BAY
1. BUSCH GARDENS
Busch Gardens is a 335-acre, African-themed family entertainment and adventure park featuring thrill rides, live music, performances, and a multitude of exotic animals in natural habitat settings. Children will enjoy a wide variety of exciting things to do at the park, including kiddie rides and roller coasters that are an ultimate thrill experience.
Address: 10165 North McKinley Drive, Tampa, Florida.
Official site: buschgardens.com/tampa/
2. MUSEUM OF SCIENCE AND INDUSTRY
The Museum of Science and Industry invites visitors to explore, learn, imagine, and immerse themselves in every aspect of science and technology. Kids will love playing a giant game of "operation" as they learn about how the human body works. The Museum of Science and Industry has other exciting things to do as well, like a ropes adventure course, a life-size model of the Mercury spacecraft, and an IMAX theater.
Address: 4801 E. Fowler Avenue, Tampa, Florida
Official site: mosi.org
3. TAMPA ZOO AT LOWRY PARK
Tampa's Lowry Park Zoo features more than 2,000 animals in natural habitats, including animals from Africa, Asia, and Australia, as well as native Florida habitats, a primate area, and an aviary. The park has some rides as well, including a safari ride through the African habitat, a mini-train ride, and a family-friendly roller coaster. The zoo also hosts special programs and events throughout the year and is as popular with locals as it is with tourists.
Address: 1101 West Sligh Avenue, Tampa, Florida
Official site: lowryparkzoo.org/
Largo Florida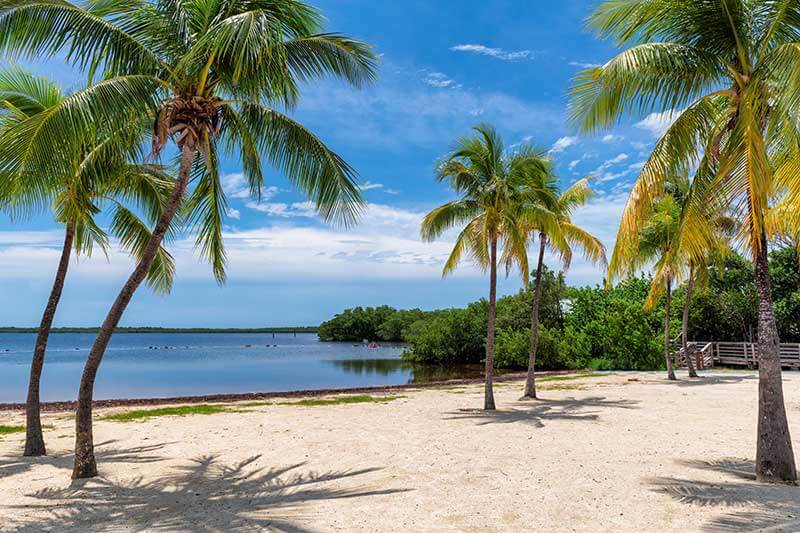 Largo is home to Florida's most beautiful beaches along the Gulf of Mexico and is in the midst of an urban revival with some major redevelopment projects underway. Located on the same peninsula as Clearwater and St. Petersburg across the bay from Tampa, Largo is one of Pinellas County's biggest cities with a population of more than 80,000 at the time of the last census.
Largo, real estate values are on the rise with home values up by more than 3.5% over the past year. Zillow predicts home prices will rise another 4.6% within the next year, making it an attractive investment if you're looking to buy a home on Florida's Gulf Coast. Still considered affordable by many, the median price of homes currently listed in Largo is $216,300. If you'd like to try before you buy, the median rent price in Largo is currently $1,595.
Reasons people love living in Largo include its walkable downtown designed for individuals and families of different incomes to live, work, and play. The Florida Botanical Gardens – Free admission and open almost every day of the year! – are located in Largo with nearly 30 acres showcasing flora, fauna, and natural resources.
Largo Central Park is a short walk from downtown and known for its frequent festivals, music, and plays. Families with children will love riding the miniature train around the park on the first full weekend of every month.
TOP 3 OUTDOOR ATTRACTIONS IN LARGO
1. PINELLAS TRAIL
The Pinellas Trail follows an old rail line that stretches for nearly 40 miles between Tarpon Springs and St. Petersburg. Open to bikers, walkers, and in-line skaters, you'll find plenty of access points regardless of where you decide to pick up the trail. It's the perfect place to spend the day exploring a wide range of coastal habitats and for anyone who loves active outdoor activities.
Official site: pinellascounty.org/trailgd/
2. CLEARWATER BEACH
Located slightly north of Largo, Clearwater Beach is one of many stunning beaches along the Florida Gulf Coast. Because the beaches of Clearwater, Largo, and St. Augustine face west, their gorgeous sunsets offer a beautiful backdrop to early evening walk or outdoor yoga.
Clearwater Beach has been named one of the state's best beaches for its cleanliness, convenience, plentiful shopping and dining options, and stunning natural beauty.
Official site: clearwaterbeach.com/
3. HIGHLAND FAMILY AQUATIC CENTER
The Highland Family Aquatic Center is a family-friendly mini-waterpark providing a wide variety of fun play experiences for kids of all ages. The multipurpose pool offers private and open session rentals by reservation, special events, swimming lessons, and water aerobics.
214-foot corkscrew water slide
3-story speed slide
Zero depth area with play structure and sprays
Double slide suitable for all ages
Splash's Snack Bar
Water basketball and volleyball
Large umbrellas and shade structures
Bathhouses and a family changing area
Big Squirt
Address: 400 Highland Ave Largo, FL 33770
Official site: playlargo.com/
Pinellas Park

It's no secret that Florida's Gulf Coast is one of the country's top tourist destinations. Attracting more than 6.5 million overnight visitors in 2017, the St. Pete/Clearwater area in Pinellas County is the leading destination on the Florida Gulf Coast.
Living in such a popular tourist destination isn't for everyone but if you love the idea of vacay every day, then living in Pinellas County could be the right choice for you. Real estate in Pinellas Park is on the rise with home values up by more than 4.5% over the past year.
Zillow predicts home prices will rise another 5.7% within the next year. Making it an attractive investment if you're looking to buy a home on Florida's Gulf Coast. Still considered affordable by many, the median price of homes currently listed in Largo is $215,000.
TOP 3 BEACHES NEAR PINELLAS PARK
1. ST. PETE BEACH
Visit this magical expanse of sand and you'll understand why Trip Advisor's community of travelers love St. Pete Beach, naming it the No. 2 beach in America in 2020.
St. Pete Beach's shores include the longest undeveloped stretch of public beach in the St. Pete/Clearwater area. Outdoor activities include a variety of watersports, from parasailing and stand-up paddleboarding to windsurfing and kiteboarding. The Corey Avenue district is at the heart of St. Pete Beach and is full of a variety of funky specialty shops, galleries, restaurants, and more. Plan to spend an hour or an entire afternoon just on this stretch of town.
Official site: stpetebeach.org/
2. CLEARWATER BEACH
The famous white sands of Clearwater Beach and St. Pete's Beach consistently rank as the most beautiful beaches in the world by TripAdvisor. "Clearwater Beach continues to be one of the most loved beaches anywhere, and TripAdvisor's recognition underscores that fact loud and clear," said Visit St. Pete/Clearwater President & CEO, David Downing. "The area's incredible natural beauty combined with an ever-growing array of accommodations, restaurants, and attractions make it an attractive destination to visitors and locals alike."
Official site: clearwaterbeach.com/
3. PASS-A-GRILLE BEACH
Pass-a-Grille is the essence of old Florida charm and is widely considered a "locals' beach," so you'll get a taste of what it's like to live here with a visit to PAG. The beach stretches four miles of natural shoreline, along with tasty eateries. Reel in fish from Merry Pier (rod rentals available), or browse the shops and galleries along the Eighth Avenue Historic District.
Official site: visitpassagrille.com/
If you're an outdoor enthusiast, you're sure to fall in love with the Gulf Coast of Florida, home to the most extensive protected national seashore in the country, spanning 160-miles of pristine coastline along the northern Gulf of Mexico. Sure, there are occasional hurricanes and droves of tourists from all over the world who come to visit the sugar-sand beaches.
However, the beaches are plentiful and appeal to locals looking for an outdoor lifestyle and offer everything from bicycling trails and bird watching to boating, camping, and fishing. Families will especially enjoy the kid-friendly ranger programs, classroom education programs, and watching the blue angels.
If shopping, nightlife, and restaurants are your passion, you won't be disappointed either!