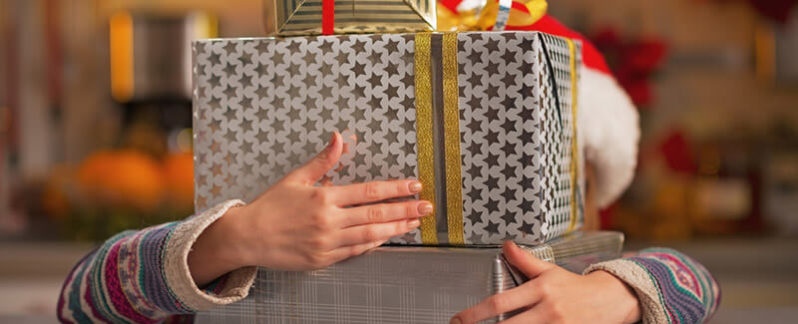 New Mount Laurel Storage Facility Opening in Time for The Holidays
---
November 17, 2019 | Business Storage
When it comes to hiding Christmas presents in Mount Laurel, Metro Self Storage has you covered. Our new, state-of-the-art storage facility is open just in time for the holidays. And, if you need long-term storage, you'll love knowing that we're offering grand opening storage specials that are hard to beat!
The holidays are all about joy, laughter, and the season of giving and gratitude. However, there is little argument that Thanksgiving marks the beginning of the busiest time of year for many of us. One of the most common traditions is to keep your thoughtful presents hidden away from prying eyes.
Thankfully, Metro's new, state-of-the-art storage facility can help during this busy time of year. Not only to be a Santa's closet for you but to also help keep your home decluttered and ready for guests.
Ways to utilize storage units during the holidays
1) Make room for holiday guests. You may have family and friends planning to stay at your home for a few days over the Christmas holiday. Paying for lodging at a nearby hotel isn't an option for many families. So clear out your spare bedroom, and your guests will be thankful for your hospitality.
2) Let your holiday decorations take center stage. With a clutter-free home, you, your family, and your guests will all enjoy celebrating together even more. Placing items you won't need throughout the holiday season into a storage unit is easy with Metro's extended access hours 7-days a week.
3) Outsmart your snoopers. If you've got curious kids, then you know patience is not their virtue. Even an accidental discovery of a hidden gift can happen in most homes. Renting a self storage unit to store gifts will keep prying eyes off all those presents and the element of surprise high.
Large storage units come in handy during a move to store furniture and other household items. However, smart holiday shoppers utilize smaller units to hide and wrap gifts for kids or temporarily store big-ticket items like televisions or bicycles for their significant others.
Because Mount Laurel has a large percentage of townhomes and condominiums, that might not have extra storage space, it's especially helpful to have other options for hiding Christmas gifts. A conveniently located and well-lit Mt. Laurel storage facility like Metro Self Storage can help take the worry out of figuring out where to hide gifts at home and guarantees an element of surprise at Christmas.
Even businesses utilize storage units during this busy time of year. Retail shops start ordering extra inventory but may not have enough stock room space to store extra seasonal inventory.
Christmas Shopping at Centerton Square Shopping Center
Mt. Laurel Township is a great place to celebrate the holidays. December events offer something for everyone. So whether you love shopping at craft fairs, celebrating with friends, or making family memories, you'll find it in Mt. Laurel, NJ.
The Centerton Square Shopping Center has over a million square feet of retail shopping space and becomes Santaland during the holidays. And with easy access from Rte 295 and Rte 38, you can drive 5-minutes to Metro Self Storage, also on Rte 38 to drop off those presents before heading home.
About Metro Self Storage
As an early pioneer of self storage, Metro Self Storage is a name you can trust when it comes to finding clean, reliable storage for your belongings. Today, Metro continues to set the bar high to define outstanding customer service in the industry. We strive to create a friendly, professional atmosphere and look forward to getting to know the residents and businesses in Mt. Laurel and Burlington County.
Besides our grand opening special—a free Lock and no administration fee when you rent a storage unit with us, we offer superior customer service. Here are just a few of our industry-leading storage features you'll find at Metro Self Storage in Mt. Laurel, NJ:
Climate-Controlled Storage Units

24-Hour, Drive-Up Storage Units

State-of-the-Art Security Systems

Rate Guaranteed to Stay the Same for at Least 1 Year

Friendly On-Site Storage Team
Our Mt. Laurel storage facility is the newest facility to the Metro family of friendly storage facilities located in close proximity to the city of Philadelphia. Our brand new facility is open just in time for the holidays and boasts a variety of superior features to make any move or life transition more manageable. Moreover, interior climate-controlled units keep you more comfortable and out of the elements due to large interior loading bays and interior-access to your unit.
The busy holiday season is just around the corner. With holiday parties, Christmas shopping, and family gatherings, December goes by in a flash! So contact us today to learn more about your holiday storage options.
Metro Self Storage
2902 NJ-38
Mt Laurel Township, NJ 08054
Retail storage office is open 7-days-a-week
Extended access hour makes hiding your holiday gifts easy!
Located 5 minutes from Centerton Shopping Square!