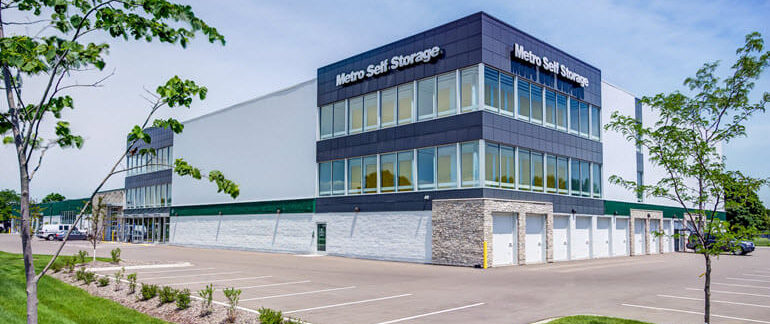 Self Storage: Do I Really Need It?
---
March 20, 2017 | Storage Tips
Millions of Americans rely on self storage to cope with clutter even though naysayers tell us self storage is what happens when we consume too much. The reality is that 10% of Americans who rent a storage unit, do so for good reasons.
Experiencing an unexpected life transition
Unexpected life changes are just that, unexpected. Maybe it's a divorce, a death in the family, or you need to relocate for your career. All these things can be a shock to deal with and can often lead to difficulties with your personal belongings.
Self storage certainly comes in handy for times like these. We've all been there, and knowing you have a secure, reliable storage solution for the things you value in our life is a stress reliever.
A short-term storage rental provides a safe haven for your stuff giving you the freedom you need to sort everything out. With a month-to-month lease, you can be confident that everything is in safe hands and that it will be ready to move when you are.
We Make Moving in with Metro Easy
M

aking room for people just like you since 1973
E

asy online bill pay
T

otal Customer Satisfaction Pledge
R

eliable, convenient, and flexible storage 365 days a year
O

utstanding storage team dedicated to your experience
Storing collectibles in a climate-controlled self storage unit
Sometimes your living situation can't handle all of your personal belongings. Whether it's a bunch of guitars, your decades-old vinyl collection, or a classic car, it's entirely possible that your valuable possessions need to be kept in pristine condition.
While your living situation may not have air conditioning or be secure enough for these priceless treasures, self-storage can fill in the gaps. For the times you need to keep things safe, renting a storage unit nearby can be the answer.
Planning to sell your home in the near future
If you are planning on relocating or selling a home, self-storage is often a necessity in the process. Cleaning, preparing, and staging homes is an activity that requires moving unnecessary belongings to another location, usually a self storage unit.
Even though these items will be useful in your new home, it is extremely helpful to be able to not deal with the clutter in the interim.
Metro Self Storage opened its first storage facility in 1973 and has since grown to become one of the most respected storage providers in America. After more than 45 years, we continue to uphold an excellent reputation for providing outstanding customer service alongside well-maintained, clean, and secure storage facilities.
You will find our storage facilities in neighborhood locations and a friendly, professionally trained storage team that understands the numerous reasons people need to rent a storage unit. Select locations offer vehicle storage for cars, boats, RV storage, and commercial vehicles. Moreover, our parking areas are paved and feature ample lighting with industry-leading security features.