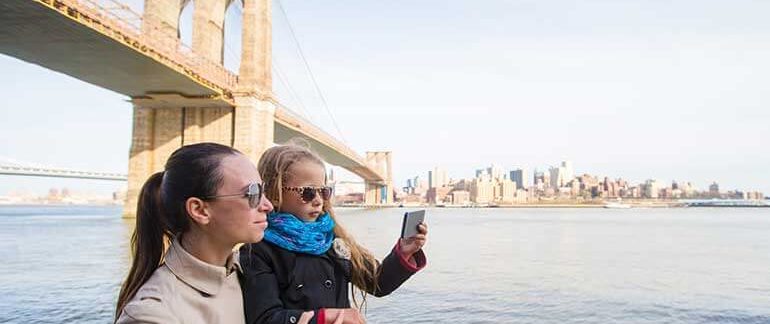 Why Apartment Life in Brooklyn is Better
---
June 29, 2017 | Your Local Metro
Living the apartment life in Brooklyn means you are living in the center of the universe. You're surrounded by incredible architecture, colorful personalities, and delicious food. Not all apartments are spacious though, which is perfectly okay.
Living large in Brooklyn doesn't mean you need to live in a large space. In fact, there are many benefits to small apartment living:
Your home is easier to clean
You get to be more creative with design and functionality
You learn to keep only the necessities in your apartment
If the lines are too long at Grimaldi's (they don't take reservations), you can head over to L&B Spumoni Gardens in Bensonhurst on 86th Street. L&B's offers a wide selection of Italian food and is known for its pizza and ice cream.
Other Brooklyn Italian dining options include Di Fara Pizza in the Midwood section of Brooklyn and Lenny's Pizza, which was featured in the cult classic film, "Saturday Night Fever."


Get Outside and Exercise

A post shared by NY| Joshua Martinez (@joshfromny) on Nov 16, 2015 at 6:01am PST

Image Source: Josh Martinez Photography via Instagram

Finding where to exercise in a big city can be challenging for some. Especially, if finding an affordable place to get in shape is at the top of your list. Save on gym memberships by going for a run or bike ride, which is especially cool under the backdrop of the Brooklyn Bridge.

Visit one of Brooklyn's Many Famous Parks

A post shared by Green-Wood (@historicgreenwood) on Jun 18, 2017 at 1:23pm PDT

Image Source: Historic Greenwood via Instagram

you think of a city you don't usually think of parks, but Brooklyn is full of them. Green-Wood Cemetery is a National Historical Landmark encompassing 478-acres of hills, valleys, ponds with walking paths throughout.

Go For a Ride on Jane's Carousel in Brooklyn Bridge Park

A post shared by JEKS? (@jekkaandhyde) on Apr 28, 2017 at 5:22am PDT

Image Source: @jekkaandhyde via Instagram

Jane's Carousel is located in Brooklyn Bridget Park and is open year-round. Beautifully restored, exquisitely carved horses and two chariots entertain guests for weddings and birthdays as well as mid-week escapes from the hubbub of city life.

Keep your precious memories in storage while living the apartment life in Brooklyn

Finding a place for all your belongings is hard when you live in a small place. There simply isn't space for everything, but that doesn't mean you have to get rid of items you love. Grab those old yearbooks, your kids first drawings, and those skinny jeans you know will fit again someday and put them in storage.

You won't have to worry about leasing more storage space than you need in Brooklyn with Metro Self Storage. Our handy 5X5 storage units feature climate control and start renting at only $19.99 per month.