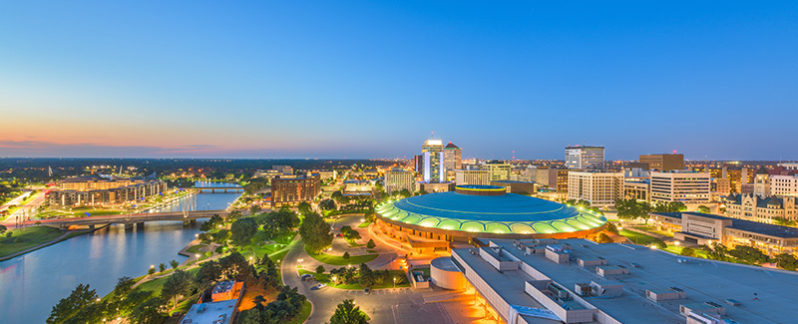 Why Millennials Love Living in Wichita | Metro Self Storage
---
September 19, 2018 | Travel Destinations
New research shows that when Millennials aren't shelling out a sizable sum for avocado toast, they're moving to smaller, affordable cities like Wichita, Kansas. According to a recent article in the New York Times, the flow of young professionals to large Urban cities appears to be flattening.
While it will take more time to figure out completely, one thing is for sure, affordability, jobs, and food trucks serving camera-ready food, are all reasons why millennials love living in Wichita. By all accounts, it appears that millennials are trading in high rents and housing rates for more affordable vibrant cities. Read on to find out why millennials love living in Wichita.
The Wichita Food Truck Coalition Rocks
Wichita is known for its unique and eclectic atmosphere that wouldn't be the same without the town's large fleet of food trucks. The mobile food trucks in Wichita are a growing community of mobile chefs serving up amazing food to everyone from millennials to boomers and everyone in between.
Locals love getting to know the friendly business owners that see Wichita as a vibrant, growing city with so much to offer. Altogether, there are a total of 24 local food trucks offering everything your taste buds could desire. Menus and trucks are always changing so be sure to check the Wichita Food Truck website in frequently for menus, special events, and locations.
Wichita Infographic

Infographic Credit: Wichita Chamber of Commerce, Young Professionals of Wichita, and the creative team at Sullivan Higdon & Sink
Arts and Culture are Part of the Wichita Experience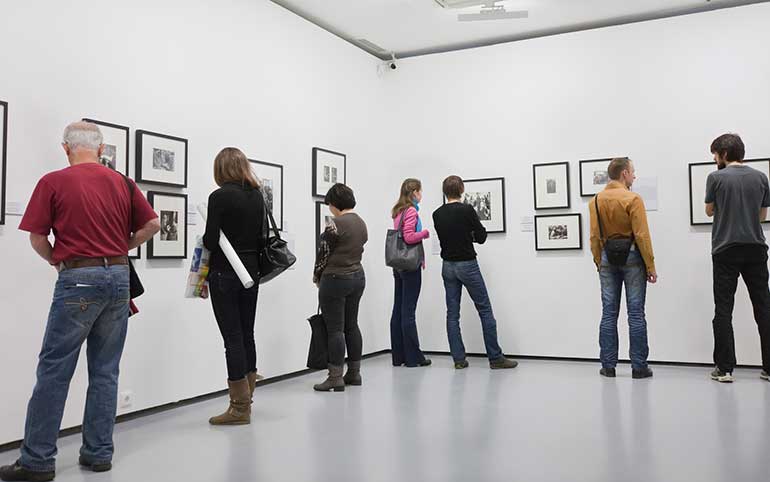 Another reason millennials love living in Wichita is the city is homes to several awe-inspiring museums and parks. The art museums in Wichita are filled with diversity, history and creativity, displaying collections from the great masters as well as giving local talent a chance to be in the spotlight.
Stepping back in time, and something boomers will surely appreciate, the Kansas Aviation Museum is housed in the former Wichita Municipal Airport terminal from 1935 to 1951.
The old terminal building is art deco and recalls a time when the rich and famous would stop over in Wichita (the last stop before crossing the Rocky Mountains to Denver or Los Angeles) to get important weather updates and refuel their planes. It's said that Fred Astaire, Bob Hope, Howard Hughes and countless other rich and famous people all walked the terrazzo floors in what is now the Kansas Aviation Museum.
The Ulrich Museum of Art at Wichita State University is considered the region's source for modern and contemporary art. Additionally, The museum's Martin H.
For those with more specific interests, Wichita offers a wide range of specialized museums including the Museum of World Treasures, the Kansas Sports Hall of Fame, Lowell D. Holmes Museum of Anthropology, the Mid-America All-Indian Center, Old Cowtown Museum and the Society of Decorative Painters.
Wichita May Have the Coolest Landmark in the Country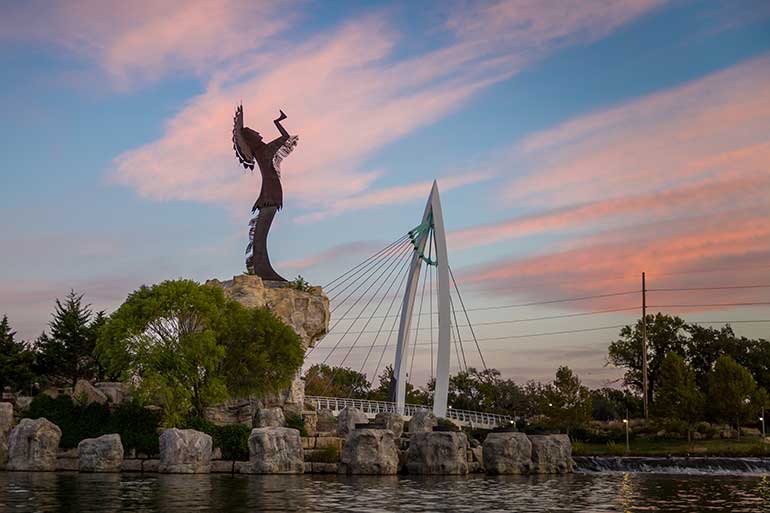 At the gateway to the city stands The Keeper Of The Plains, a 44-foot tall sculpture that's impossible to miss. The iconic Wichita Landmark overlooks the city and stands where the Arkansas and Little Arkansas rivers converge. As if it weren't cool enough, the city added fire pits that are lighted at night to illuminate the sculpture, making it visible from way far away. What can other cities say their major landmark includes fire pits? None, that's how many.
Millennials Can Find Affordable Housing in Wichita
Wichita is the most populated city in Kansas. With a stable housing market, a low cost of living, great weather, and excellent education, it's one of the great cities in the United States.
While rent averages roughly $675 per month. the median home price in Wichita is still under $200,000. According to widely available stats, Wichita households average two to three people. Keep in mind, home values in Wichita are still somewhat lower than the average in the state and the city's housing market is stable and roughly on par with national averages.
Wichita Attracts First-Time Home Buyers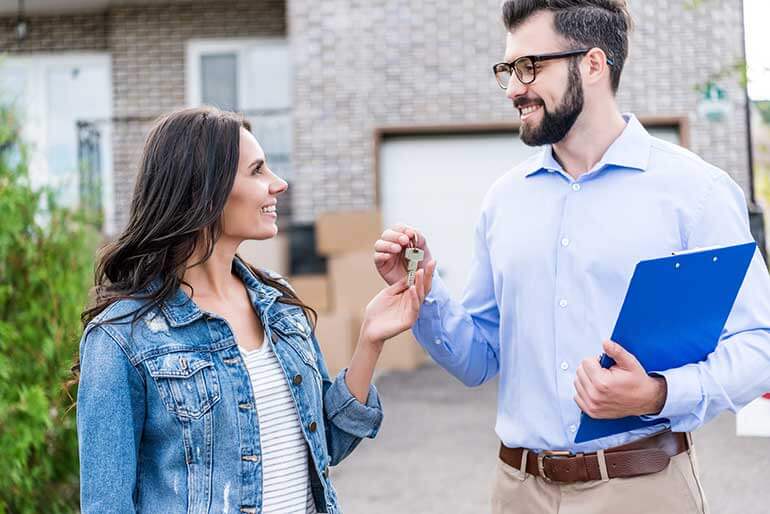 Kansas millennials recently voted Wichita at the best city in the nation for first-time home buyers.
According to Wichita Coldwell Banker, the median home price in Wichita, KS is currently $215,000. However, Trulia reports that number closer to $194, 444. Either way, millennials and first-time home buyers find the Wichita market a bargain when deciding where to live in the country.
When it comes to the Overall Cost-of-Living Index City statistics, aggregator AreaVibes gives Wichita an A+ rating on cost of living. The city's cost of living index is 87 against a 100 baseline, making it a full 13 percent less than the national. Median salary for a Wichita household is over $46,000 per year. Unemployment and poverty rates are right around the national average, making Wichita is an excellent place to start a family.
Millennials Like Living in "The Air Capital of the World"
What does that mean exactly? Wichita is well-known today because of its rich and long history manufacturing of aircraft. In the 1920s and '30s,  Beechcraft, Cessna, and Stearman Aircraft all established their manufacturing operations in Wichita. Cessna, Beech and Spirit are a few whose names still grace planes made here. Today, Wichita still makes a large percentage of the general aviation airplanes globally.
Historically, Wichita is traditionally where Air Force One went for tune-ups. On that topic: Did you know that Air Force One consists of 4,000 square feet of floor space along three levels? The aircraft also includes a medical suite and two food galleys capable of feeding up to 100 people!
Wichita is Home to the Country's 7th Largest Zoo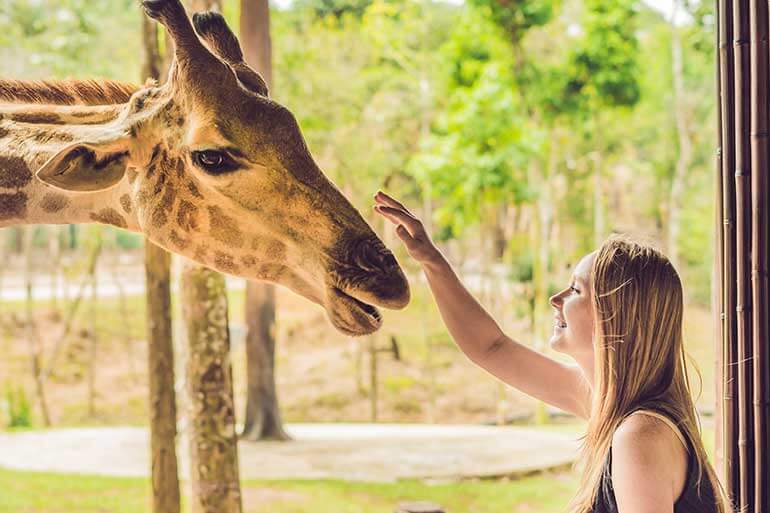 It may come as a surprise to learn that millennials make up nearly 50% of all zoo and aquarium visitors annually. Located in Wichita, the Sedgwick County Zoo is home to more than 2,500 animals of nearly 500 different species and now ranks as the number one outdoor tourist attraction in Kansas.
Additionally, it is an AZA-Accredited Wildlife Park and recognized both nationally and internationally for its support of conservation programs and successful breeding of rare and endangered species. From socially-engaged college students to young parents looking for an afternoon of family fun, a visit to the Sedgwick County Zoo offers a wide-eyed amazement and smil
Going to the Movies in Wichita is an Unforgettable Experience
Millennials can still experience the bygone era of drive-in movie theaters in Wichita, by seeing a movie at the Starlight Drive-In. Local entrepreneur Bill Warren was the mastermind behind four deluxe multi-screen-theaters: Warren Old Town Theatre and Grille, Warren Movie Machine 5, West Warren Theatre, and East Warren Theater.
Each theater features the motif of the grand movie houses of the 1930's and 40's.
Be Sure to #ILoveWichita on Instagram and Twitter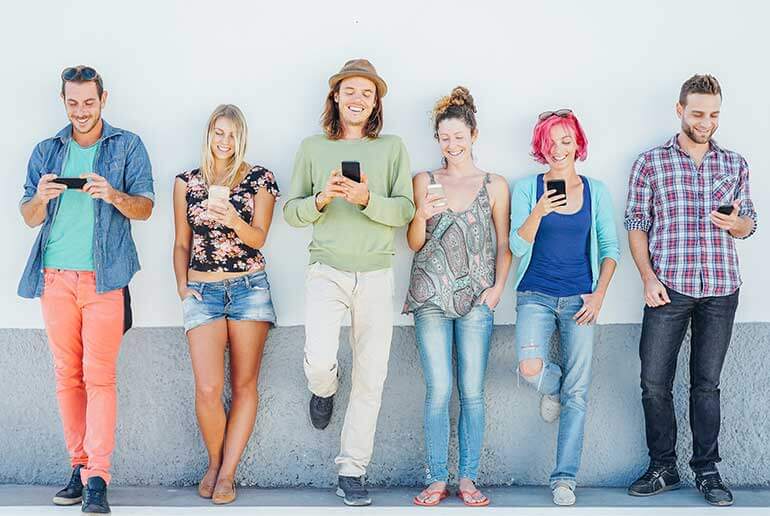 There are plenty of reasons millennials love living in Wichita.  The city is host to two large, popular festivals and is home to one of the country's largest zoos. Oh, and did we mention Wichita boasts 8 craft breweries in town? Yep, and more than 24 food carts.
To see the latest happenings and learn more about Wichita, check out  #ILoveWichita on your social media accounts. And, if you have a cool photo or memory to share, be sure to hashtag your Instagram and Twitter posts #ILoveWichita.