Welcome to Metro Self Storage
Whether your move involves a long journey across the country or a short jaunt across town, it is surely a relief to be one step closer to your next destination. After the stress of packing and organizing a move, you can relax knowing Metro Self Storage offers all of the storage unit features you need to store your valuables with confidence and convenience.
As a Metro Self Storage customer, you will enjoy working with a company who understands your individual needs and offers a secure storage facility staffed with a friendly team of storage experts who will listen to your questions and ideas attentively. We can help you assess your requirements to determine the right-sized unit for your belongings.
STORAGE FACILITY AMENITIES
Friendly, storage experts
Professionally managed facility
Drive-up access units
High ceilings
Tenant insurance available
We offer extremely competitive pricing as well as several convenient payment methods. We encourage our customers to share their experience, and we even offer reward credits for referring a friend! It is easy to see why we've become the self storage choice of Metairie, New Orleans, Gretna, and Kenner. We invite you to stop by, and visit us soon for a tour—our storage office is open Sundays.
READ WHAT OUR CUSTOMERS SAY ABOUT OUR SERVICE!
WE VALUE YOU AND YOUR BELONGINGS
Whether you are out for a family dinner or shopping for a new TV, customer service matters. When faced with the tough task of moving or decluttering your home, customer service matters even more. During stressful times, it is nice to know that you have the support of a team that has your best interests at heart, and that is what you can expect when you rent a Metairie storage unit with Metro Self Storage.
Our caring, professional team understands the unique challenges posed by transitions, and we are here to provide you with the tools and knowledge to get the job done right. Always ready with a smile, we strive to exceed the expectations of our storage customers from the day they move in until the day they move out.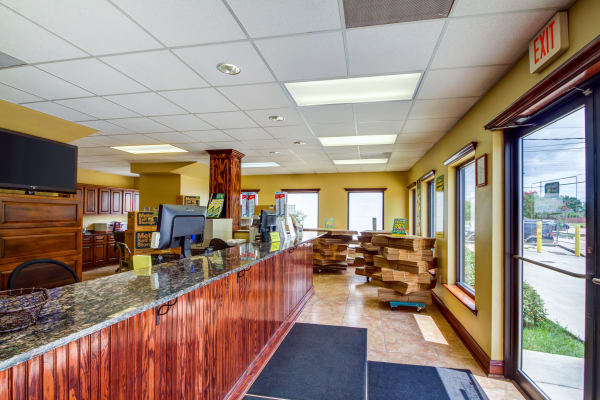 Ready to lock in your rate? Find the unit you are looking for and rent online.