Moving Truck Rentals
Who do you turn to when your business inventory needs outpace your space? What happens when you get that long awaited promotion but it comes with a last minute move across the country? Whether you want to find a one-way moving truck rental to cross state lines, or you need to rent a truck for a cross-town move in Willow Grove, Metro Self Storage is the right place for you.
Our full-service storage facility, friendly storage pros, and partnership with a reliable moving truck rental company means we can help you expedite your moving and storage solution. Here are some features you can expect to find at our Willow Grove U-Haul truck and trailer rental location:
Small, medium, and large trucks for rent
A wide assortment of moving trailers for rent
Motorcycle towing kits
Trailer hitches
Moving equipment
Trucks with fuel economy gauges and high visibility mirrors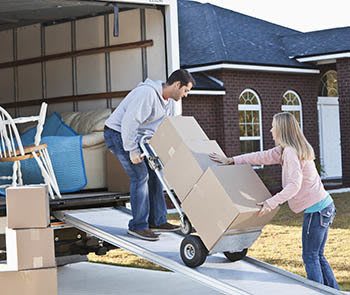 MOVING TRUCK TIPS
5 Tips for Getting the Cheapest Moving Truck Rental
Return the moving truck cleaner than it was when you picked it up.
Try to make sure the mileage you've driven doesn't exceed the mileage included in the rental price.
Refill the gas tank before returning the truck.
Map out the easiest route on your smartphone or computer ahead of time to save on mileage and get to the dealer to return your truck on time.
When you return the moving truck, be sure the dealer signs off on the paperwork and notes the time as well as the returned key.
For your added convenience, our U-Haul moving truck rental location is conveniently located next door to Metro Self Storage on Easton Road.