Hold or Rent a Unit Online Now!
Storage Unit Costs & Sizes
Whether you are moving to Willow Grove, combining households, or welcoming a new family member, we understand that storage is not a one-size-fits-all solution. When a little extra space can make the difference between chaos and calm, a small budget-friendly 5X5 storage unit can come in handy. However, if it is going to take more than a closet-sized space to get your home or business in order, we can help with that too.
Our medium storage units range in size starting with the popular 10X10 and offer you a combination of features to choose from including drive-up access, climate control, and more. Be sure to check the availability of our large commercial units that act like mini warehouses but without long-term or expensive lease terms.
All storage units come with flexible month-to-month leasing, top-notch security, extended access hours 365 days a year including holidays and Sundays. Online bill pay makes managing your storage simple, and if you are looking for cheap storage rates near Willow Grove then don't miss our great online promotional storage rates.
FLEXIBLE AND SECURE BUSINESS STORAGE SOLUTIONS
If your company could benefit from having extra space, why not consider Metro Self Storage in Willow Grove, Pennsylvania? Our storage facility is designed to meet your business storage needs.
Contractors Serving Philadelphia Metro Area: Convenient drive-up storage units are ideal for electricians, plumbers, landscapers and builders.
Willow Grove Retail Stores: Organize and store seasonal and extra inventory with cost-effective month-to-month leasing and upsize or downsize your storage rental as needed.
Montgomery County Medical and Law Offices: Store tax records, medical records, invoices, materials, and even equipment in a clean, climate-controlled storage unit.
With Metro you get, flexible month-to-month commercial storage rental, online account management, 24-hour surveillance cameras, and outstanding customer service—the ultimate in service and security.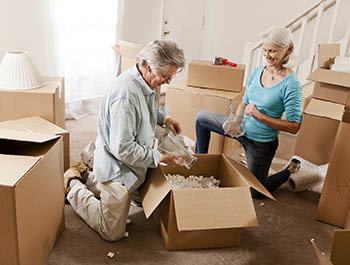 SIMPLIFY. ORGANIZE. EXPAND. DOWNSIZE.
Metro Self Storage stands out from the crowd for many reasons. Our ground-level Willow Grove storage facility features drive-up access and climate-controlled units without stairs or elevators.
Are you looking for great storage rates on outdoor parking for your auto or RV?
Do you have multiple items from your garage, attic, or basement that you would like to store in a secure, clean, and well-lit space?
Do you need a large commercial storage unit for business tools, equipment or inventory?
Are you wondering if your items belong in a climate-controlled storage unit?
With more than 40 years of experience in the storage industry, our family-operated company continues to offer superior customer service and well-maintained storage facilities with excellent security features.