Hold or Rent a Unit Online Now!
Storage Unit Costs & Sizes
As a Milwaukee-area native or a new resident, we understand you want convenient, secure, and flexible storage for your belongings. Serving the Milwaukee metropolitan area you can count on Metro Self Storage to help you find the right-sized unit for your belongings.
Whether you own a newer home or live in an apartment community, chances are that your smaller bedrooms and closets have left you wishing for a little more space. It is easy to store extra belongings in a 5X5 or 10X10 storage unit. Choose from a wide selection of small and medium units ideally suited for a variety of storage needs.
Take advantage of our online promotional storage rates and feel free to call our knowledgeable property manager with your questions. We can help you find a storage solution that is right for your needs and budget.
SECURE AND FLEXIBLE BUSINESS STORAGE SOLUTIONS
Metro Self Storage offers commercial storage, which is like having an extra office or small warehouse space just around the corner. We recognize that business storage is not a one-size-fits-all solution. Our experienced Property Manager can help you with a business storage solution for your company.
Access seven days a week including weekends and holidays
Climate-controlled units for business records storage
Wide doors on commercial units expedite loading and unloading
Drive aisles accommodate 18-wheelers
Conveniently located near the shore of Lake Michigan
With over 40 years of experience in the self storage business, you can be confident in your choice to store with Metro Self Storage in Brown Deer.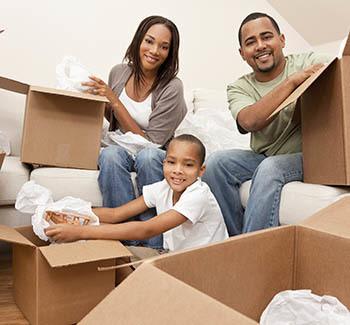 USEFUL TIPS WHEN MOVING TO THE VILLAGE OF BROWN DEER
Located in the northern Milwaukee metropolitan area, Brown Deer offers small-city charm close to big-city life. Brown Deer's down-to-earth, hardworking citizens are considered some of the nicest people too, and the town was recently named one of the best places to live in the nation by CNN. If you plan to move to Brown Deer or nearby Milwaukee, here are some helpful moving tips:
Because Milwaukee has received national attention in recent years for being amongst the coldest winter cities in the US, try to avoid moving during December, January, and February.
The Milwaukee metropolitan area is a virtual commuter's paradise so you won't have to worry about driving your moving truck during commute hours.
If you need temporary storage while searching for your new home near Milwaukee, Metro Self Storage is open every day of the week and offers climate-controlled storage units for rent in Brown Deer.