Climate-Controlled Storage
Metro Self Storage offers a variety of climate-controlled storage units designed to meet your residential and commercial storage needs. Climate-controlled storage units are particularly sought after in regions of the country where wintertime weather conditions routinely drop below freezing and high heat and humidity occur during the summer months. If you live in the South or Midwest, renting a climate-controlled storage unit is beneficial if you plan to store temperature-sensitive items.
What is Climate-Controlled Self Storage?
Climate-controlled storage, also commonly referred to as temperature-controlled storage, is a storage unit that regulates the unit temperature between 55 and 85 degrees Fahrenheit. These types of storage units are perfect for areas of the country that experience extreme heat, extreme cold, or both.
Like non-climate-controlled units, climate-controlled storage units come in a variety of sizes to accommodate your business, household, and recreational storage needs at Metro Self Storage.
Do I need climate-controlled storage?
If you're unsure whether a climate-controlled storage unit is right for you, consider the following three questions:
What items are you planning to store?
How long do you plan to store these items?
Is your storage location in a region with extreme temperatures?
If you said yes to one or all of these questions, it's safe to say that you should seriously consider a climate-controlled storage unit.
---
What items need climate-controlled storage?
If you plan to store anything that is sensitive to extreme temperatures, climate-controlled storage is a perfect solution to preventing damage like rust, warping, bending, cracking, and more. Items that would benefit from climate-controlled storage include:
Vintage clothing and antiques
Artwork
Wooden and leather furniture
Electronics
Books, photographs, or keepsakes
And more!
If you're still unsure whether or not your belongings would benefit from climate-controlled storage, give us a call, and one of our friendly and helpful storage experts will be happy to help you choose the right size and type of storage for your belongings.
---
How much does a climate-controlled unit cost?
Pricing for our storage units varies based on the storage size you rent, how large of a unit you choose, whether you qualify for discounts, and more. If you choose a climate-controlled unit, expect to pay more for your storage unit. Expect your climate-controlled storage unit to be 20% more than a non-climate-controlled storage unit in your area. However, the amount you'll save on replacing and repairing heat-damaged items is invaluable.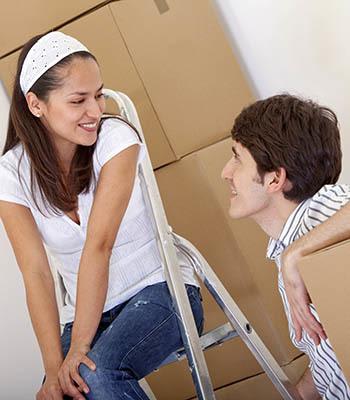 Types of Climate-Controlled Units
Climate-Controlled Storage Lockers
Budget-friendly and ideal for personal items such as cameras, computers, or special collections like coins and stamps, climate-controlled storage lockers offer simple storage solutions. They are also ideal for business storage to keep vital records and tax documents secure and in their original condition.
Climate-Controlled Indoor Storage Units
Metro's modern, indoor storage facilities feature climate-controlled storage units, which means you stay comfortable whenever you visit. Additionally, your belongings are better protected from dust, which allows you to preserve your household items while in storage. Our indoor climate-controlled storage facilities provide you with the extra space you need, state-of-the-art security features, and easy access 365 days a year.
Climate-Controlled Drive-Up Storage Units
Climate-controlled drive-up units are typically housed in a large indoor storage facility that offers covered loading, unloading, or drive-through areas. This type of storage unit offers the ultimate in comfort, convenience, and privacy. Although it is unusual to find outdoor climate-controlled storage units with drive-up access—think of a temperature-controlled garage—Metro Self Storage offers exterior drive-up climate-controlled storage units at select facilities. Perfect for storing a vintage car!
Find Climate-Controlled Storage Solutions at Metro
Whether you already live in a climate that experiences extreme heat or are moving to a place that experiences frigid winters, Metro Self Storage has a room for you! Whether you live in Florida, Minnesota, or somewhere in between, we have more than 100 facilities throughout the country that are sure to help you find the right storage unit for your budget and your needs. Visit a Metro Self Storage location near you or give us a call to reserve your storage unit today!