RV Storage
As an RV owner, you understand that there is nothing like the feeling of cruising along a wide-open highway towards your next big adventure. The enduring appeal of the RV lifestyle continues to grow as a new generation of RV fanatics are discovering that owning an RV is a cost-effective way to travel almost anywhere in the country. RVing offers freedom from the hassles of airline schedules and is a convenient and pleasurable way to spend vacations outdoors with family and friends. At Metro Self Storage, many of our facilities feature RV storage designed to accommodate your RV lifestyle. Many of our facilities are conveniently located to nearby highways and interstates allowing you to get on the road with ease.
Benefits of RV Storage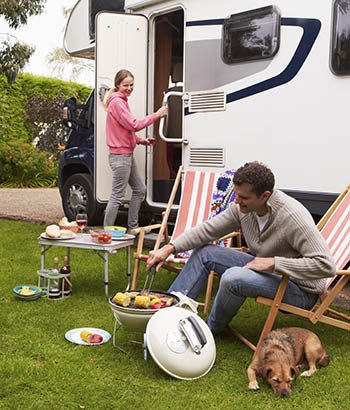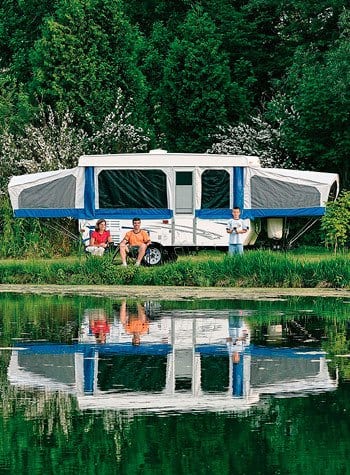 Parking an RV in front of your home can be a challenge if you live in a neighborhood with CC&Rs. Homeowner associations regulate the use and appearance of neighborhoods and rarely permit RVs to be on the streets or in driveways for an extended period. City ordinances also regulate parking on private property as well as city streets, and they can prohibit you from parking oversized vehicles in front of your home except for the purpose of loading or unloading. Some cities even restrict the amount of time this is allowed to 48 hours in a one-week period. Parking your RV in a self storage facility can save you from unwanted fees and citations.
An investment in any recreational vehicle is substantial and represents an investment that you will want to protect from theft and vandalism as well as from overexposure to sun, wind, and snow when not in use. RV owners use self storage facilities as a safe place to park their vehicles in between trips as well as for winter storage when freezing temperatures and heavy snowfall can cause damage. Whether you purchase a motorhome, camper trailer, or sport utility trailer, you want to enjoy it for years to come. In between trips and vacations, there are several advantages to parking at a well-lit, secure, and reliable Metro Self Storage facility.
RV Storage Features
Our state-of-the-art storage facilities at Metro Self Storage are built with RV owners like you in mind. Some of the convenient RV storage features include:
Preeminent Security
Our RV storage facilities have security cameras strategically located throughout the properties. Many have advanced systems such as motion detection lighting and 24-hour recorded video surveillance.
---
Ample Lighting
Metro RV storage locations feature quality illumination and as an enhanced security feature, metal halide lamps, and LED fixtures are installed.
---
Secure Electronic Gate Access
Metro customers are given a unique access code to enter our storage facilities through an electronic gate keypad.
---
Clean, Well-Maintained Facilities
We set the bar high—Metro storage facilities are clean, well-maintained, and ready to impress whenever you visit.
---
Resident Property Managers
Many of our storage facilities have property managers who live on the premises and care for their storage facilities as if they were their homes.
---
Convenient Access
Metro RV storage facilities feature wide-paved drive aisles for easy maneuverability, and are located near major freeways and interstates that lead from one end of the country to the other, and lead to the best outdoor destinations in the US including National Parks, camping resorts, lakes, and more.
Rent Your RV Storage Unit Today
As an RV owner, you understand there is nothing like the feeling of cruising along a wide-open highway towards your next big adventure. The enduring appeal of the RV lifestyle continues to grow as a new generation of RVers learn how RVing is a cost-effective and convenient way to spend outdoors with family and friends. Take your RV journey to the next level with RV storage at Metro Self Storage. Find a facility near you and rent your RV storage today.