5 Fun Things to do with Moving Boxes After the Move
---
April 20, 2021 | Home Organization
After all the expenses and hard work of orchestrating a move, are you ready for a little fun? How about something that gives your pocketbook a break? Before getting rid of that pile of moving boxes in the corner of your family room get in touch with your inner child, and give the kids something inexpensive to play with that offers hours of entertainment.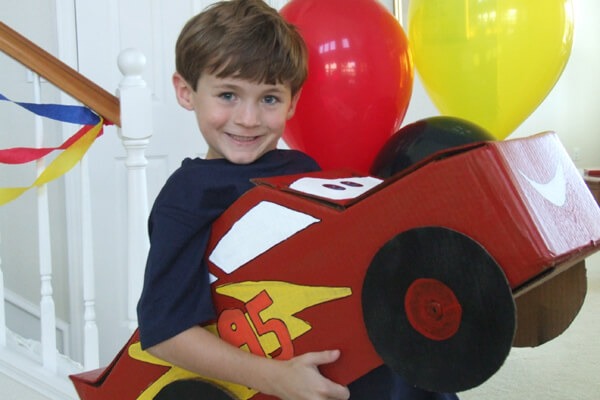 Photo Credit: MrMcgroovys
1. Think outside the box
Whether you want to build a kid's fort or a cardboard castle, all you'll need is some imagination and a few supplies to get things started. Grab a roll of duct tape to hold the boxes together. Box rivets will allow you to recycle your creations or construct a new project at any point in the future.
Photo Credit: MrMcgroovys
2. Build a moving box maze
Before listing your packing boxes for sale utilize them to build a single story maze. Simply unfold the tops and bottoms of medium or large moving boxes and link them together to create a long winding tube. String LED rope lights through the roof of the maze to help guide your tyke through the tunnel.
3. Create cute cardboard crafts
Save your cardboard paper towel and toilet tissue tubes to accessorize buildings, ships, or create a ball maze. For the latter, think of a pinball machine but instead of using flippers to propel the ball upwards, junior drops a golf or Ping-Pong ball from the top.
4. Toddler toys
Cut out geometric shapes on the sides of a medium or large moving box and outline the cut outs in bright colors so toddlers can push through balls or other objects.
5. A dream home for kitty
Anyone who has ever owned a cat knows they love boxes, dark spaces, and getting into mischief in general. Here is where you can let your inner architect shine using your moving boxes to build a multistory mansion for kitty to roam.
After all the fun be sure to recycle boxes that cannot be re-used or list your moving boxes for sale in your local classified ads to earn back some money.
If you're wondering where to get boxes for your next move or to create a cardboard masterpiece, your local Metro Self Storage location always offers a wide variety of boxes as well as moving supplies for sale. Whether you need shipping boxes for a cross country move, storage boxes to keep your storage unit organized, or simply want a wide range of large cardboard boxes, we have everything you'll need.
Choose Metro Self Storage to make your next move and cardboard construction project a big success for everyone in the family.