Great Deals on Brooklyn Storage Lockers Just in Time for the Holidays
---
December 12, 2018 | Home Organization
When getting organized for the holidays in 2020, budgeting is certainly a consideration. Adding to the uncertainties facing families this year, the Coronavirus pandemic is putting a damper on celebrations. So whether you need to make room for over-the-top Christmas decorations this year, in lieu of family and friends, or to hide presents from your clever kids, we can help. We've got great deals on Brooklyn storage units that fit your story.
Most adults are working from home and children are taking online courses and attending virtual classes. This is going to make hiding Christmas presents from your family will be especially challenging. That's where Brooklyn storage lockers come in handy. They are the most affordable units we offer at our Sheepshead Bay storage facility and include climate control to keep your valuables protected from extreme temperature swings.
Renting storage units in Brooklyn can help you do everything from decluttering and beautifying your home to hiding presents.
Create Closet Space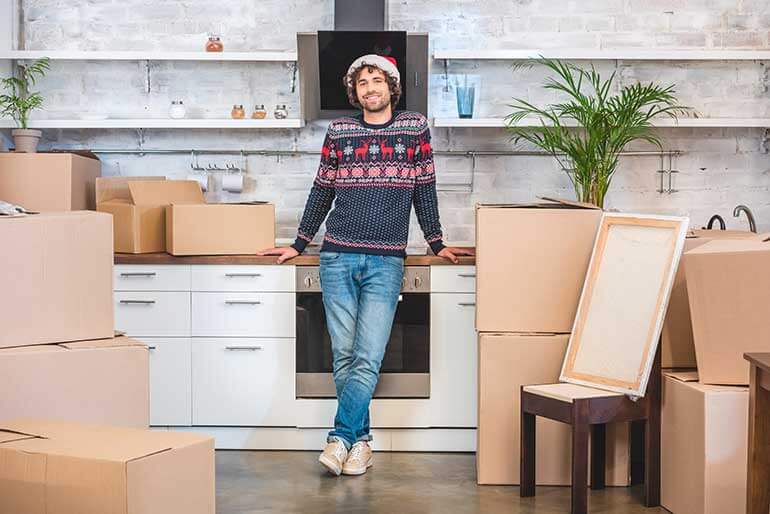 Moving at any time of year is stressful. But if you're moving this winter then you might consider using self storage for a number of reasons. Brooklyn apartments typically don't come with a ton of closet or extra storage space.
And, if you're like most people, closets are the place to tuck away all of the clutter. A 5X10 Brooklyn storage unit is like having your very own walk-in closet.
Winters in New York may include plenty of sunny days, which is really nice. However, below freezing temperatures and weather forecasts call for winter coats, scarves, mittens, and umbrellas. The first step is to making room in your closet is to take an inventory of your jackets and donate the ones you don't wear.
Even so, donating and decluttering may not yield enough space for your holiday decorations. Especially if you have roommates or live with your family. This is when renting a cheap storage locker in Brooklyn can be a real lifesaver. Located on Knapp Street in Sheepshead Bay our storage facility, Metro Self Storage offers a large selection of storage units that hold more than you think.
Better yet, these small storage units are available with flexible, temporary leasing terms so you won't have to rent a Brooklyn storage space longer than you need. After the guests go home, you can retrieve your belongings and bring them back home because there is no long-term lease commitment to worry about.
Beautify Your Home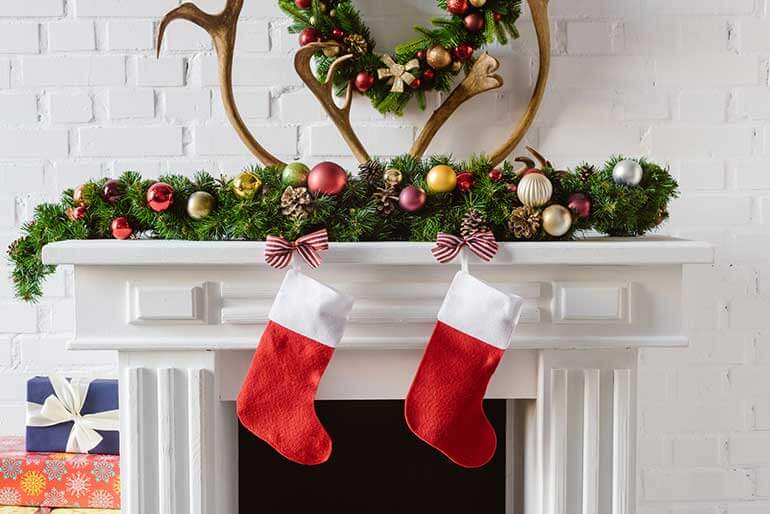 Before your guests arrive, take a moment to do some touch-up cleaning in your apartment. Maybe place some holiday towels in the bathrooms. Add a poinsettia or floral arrangement on the table and voila, your home is ready for the holidays.
But if you've got a case of apartment clutter, you'll need to take a deeper dive. Check out the excerpt below from Apartment Therapy's interview with New York City-based professional organizer Amelia Meena. Living in only 600 square feet of space, Meena lends real-life experience on advice for small-space living. Here is what she advises:
Clean the junk out of your home's common spaces and properly dispose of it:
Sort, recycle, and clear out excess mail, newspapers, magazines, remembering the upcoming holidays will bring a surplus of mail.
Store away piles of toys, shoes, and things that have accumulated around the "drop-off points" of your home—the bottom of your stairs, entryways, and kitchen table.
Assess your kitchen area and supplies. Clear out the refrigerator and cupboards of outdated items and take an inventory of missing kitchen staples.
While organizing ideas and advice are great, the question of what to do with the things you need to organize but simply don't have space for? While donating to charity helps others, it's not realistic to get rid of everything we own.
Things like your favorite Halloween decorations and seasonal sports gear represent a big part of your budget. A storage locker can handle most household items you need to place into temporary storage.
Gussy Up Your Guest Room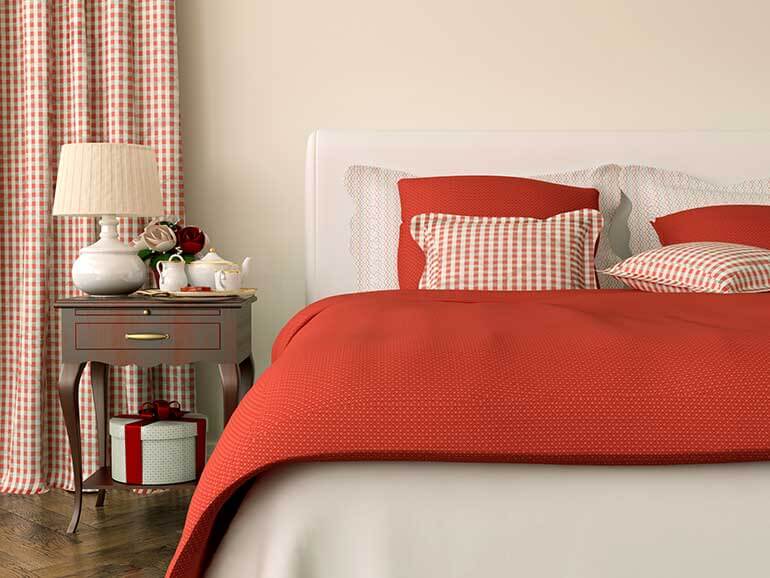 In preparation for hosting overnight guests, stock the medicine cabinet with extra toothbrushes and toothpaste. If your apartment has a spare bedroom for guests, put some extra magazines or books on the nightstand for reading. Other thoughtful items include tissues, an alarm clock, and a reading lamp.
Brooklyn apartments are proof that you don't need a TON of space to live well. However, if your spare bedroom is currently your craft room, home office, or the kids' playroom you can temporarily convert it into a guest room.
Even if you harness the powers of good space planning, there's only so much space. Our Brooklyn storage lockers are usually large enough to most types of household items you'd need to place in temporary storage.
If you're looking for a longer-term storage solution, keep in mind, it's cheaper to rent a storage unit in Brooklyn than the space you pay for in your apartment.
Ideas for stress-free ways of preparing for the holidays are abundant. From the 12 habits of preparing for the holidays to quick tips for daily organizing before your guests arrive, it's all out there.
Our goal here at Metro is to help you enjoy a relaxing and cheerful time with friends and family this holiday season. To learn more, visit us at metrostorage.com/self-storage/ny/brooklyn.