Snowbird RV Destinations in Orlando to Escape Winter
---
October 12, 2021 | Travel Destinations
As fall turns to winter, snowbirds looking to escape harsh winters of the northern US start dreaming about Florida's blue skies and sunny beaches. The Sunshine State is the ideal snowbird RV destination, with Orlando ranking as one of the most popular places to visit.
Major north-south interstate highways stretching from the Canadian border to the Florida peninsula make it easy for snowbird RVers to dodge the winter chill. And why wouldn't they? The lure of beautiful RV parks dotted with palm trees and teeming with wildlife offering easy access to endless entertainment are hard to resist.
But before you jump into your RV to zoom away to one of our snowbird RV park suggestions in Orlando, let's cover what makes Orlando so unique and attractive to seniors fleeing the freeze.
Must Love Theme Parks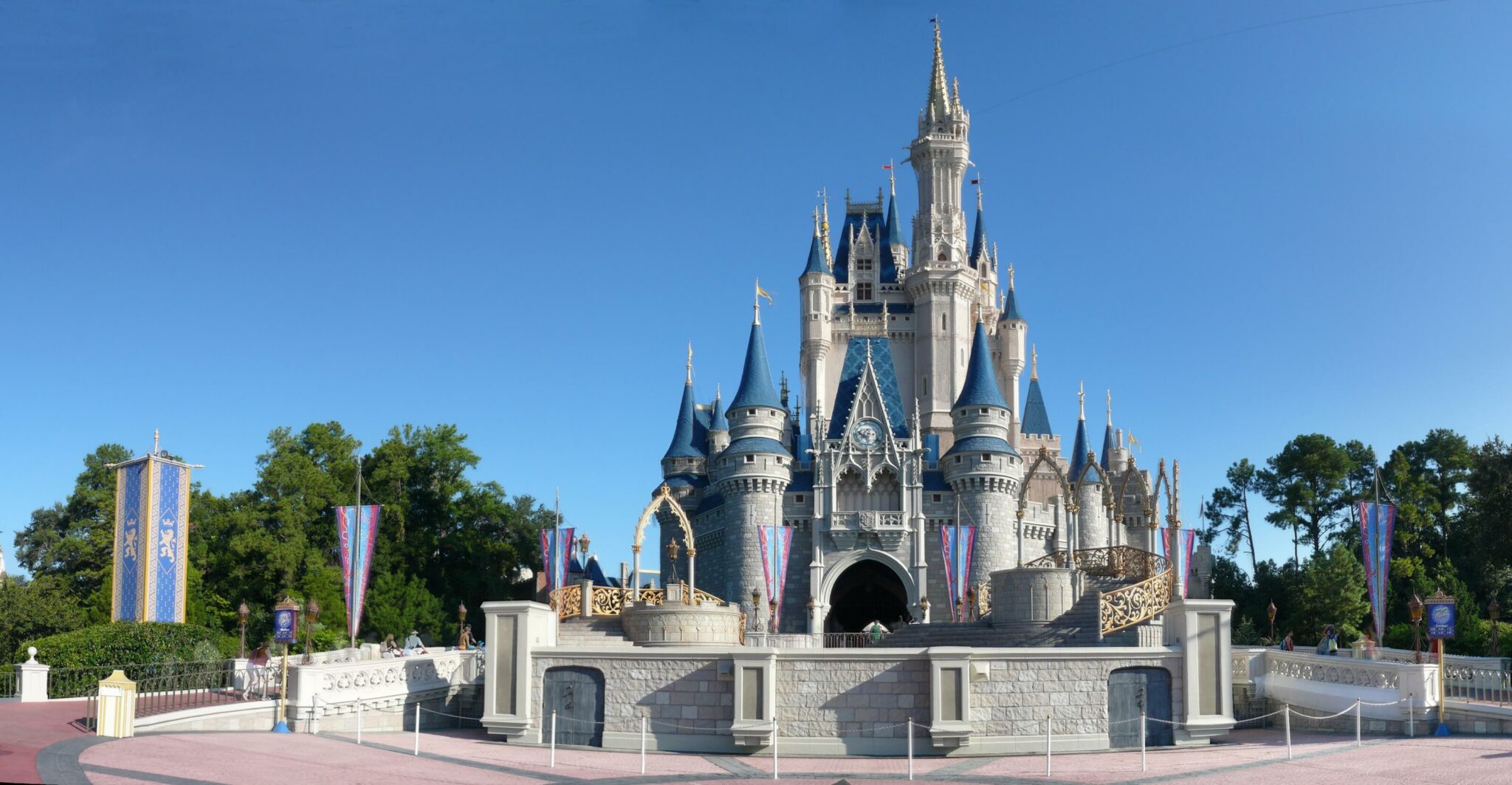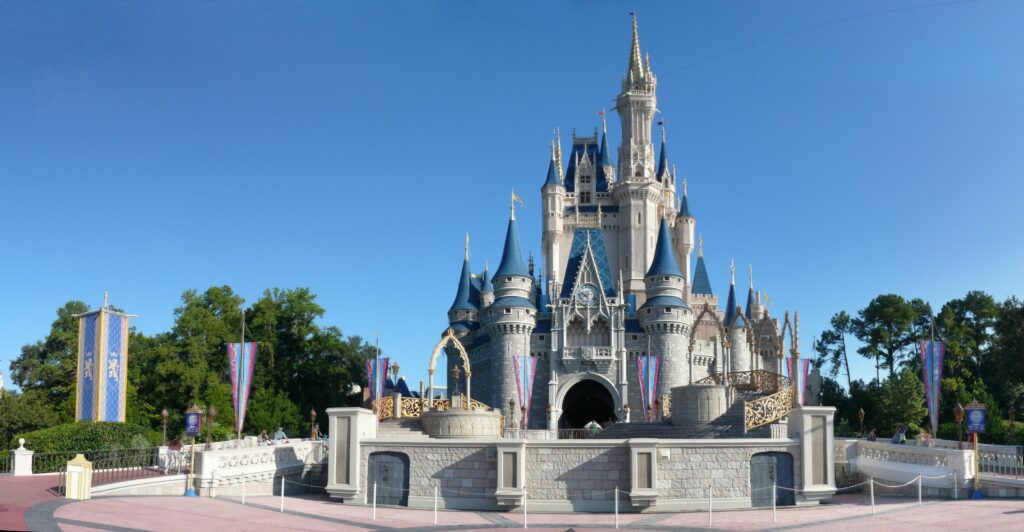 Theme parks can be ideal snowbird RV destinations in Orlando for the right type of senior traveler. At what other time in your life have you had the time to truly be a kid again? Walt Disney World is a fabulous place for seniors to travel with grandchildren or plan a snowbird, adults-only trip. 
That's why every year, hundreds of thousands of snowbirds flock to Orlando, home to the world's most famous theme parks. Walt Disney World alone boasts four uniquely different parks within a park! SeaWorld is known as Orlando's more relaxed theme park, making it a great option for snowbirds looking for a slower pace.
From Disney World to Universal Studios, Orlando is by far the theme park capital of the world.
Walt Disney World: 4 Theme Parks – Magic Kingdom, Animal Kingdom, Epcot, Hollywood Studios
Universal Orlando: 2 Theme Parks – Universal Studios, Islands of Adventure.
SeaWorld
Discovery Cove
Legoland
With a nickname, "the Beautiful City," it should come as no surprise that Orlando has a lot more to offer besides theme parks. The city is dotted with lakes and surrounded by verdant parks, and Downtown Orlando is where snowbirds will find a vibrant culture and art scene.
Golf Lover's Paradise
About anywhere in Florida could be considered a good destination for snowbirds, but Orlando, home to several renowned golf courses, is a golf lover's paradise. The city's year-round warm weather gives snowbirds an opportunity to up their golf game over the winter months.
Orlando is also home to world-class golf resorts like Reunion Resort, ChampionsGate, and many others. Avid golfers will know the Bay Hill Club and Lodge, which hosts the Arnold Palmer Invitational, is also located in Orlando.
Top 10 Orlando Golf Courses
If you're interested in hitting the links at one of the many world-class golf courses in Orlando, check out one of the courses on this top then list according to Golf Orlando Florida:
Shingle Creek Golf Club
Orange County National   
Falcons Fire Golf Club      
Celebration Golf Club   
ChampionsGate Golf Club  
Ritz-Carlton Golf Club  
Grand Cypress Golf Club  
Tranquilo Golf Club at Four Seasons Orlando 
Southern Dunes Golf Club  
Waldorf Astoria Golf Club
Weather in Orlando, Florida
As northeastern and midwest states are hunkering down for the winter, the Sunshine State is blossoming into its most pleasant time of year. Much of Florida enjoys balmy tropical weather all winter long. So it's no surprise the state is one of the most popular snowbird RV destinations in the country.
Snowbirds wintering in Florida can easily travel from northeast and midwest states like Minnesota to escape bitter-cold winter. Minneapolis is the only American city that normally remains well below freezing throughout the day for three months in a row—December, January, and February.
Orlando Snowbird RV Parks 
Orlando attracts millions of tourists annually, including vacationing families, world travelers, conference attendees, and of course, snowbirds. The retirement community in Florida is partly due to RV snowbirds, which create tight-knit communities that embrace snowbird culture.
All of the RV parks and campgrounds we cover below are equipped with water and electrical hookups for a long-term stay. There are lovely RV parks and resorts throughout the region that offer snowbirds a wide range of amenities and activities to make exploring Central Florida a breeze.
Disney's Fort Wilderness Resort and Campground
Address: 4510 North Fort Wilderness Trail, Lake Buena Vista, FL 32830
Website: https://disneyworld.disney.go.com
Info: (407) 396-6655
Amenities: Situated between the Magic Kingdom and Epcot, the Fort Wilderness Resort and Campground is a beloved snowbird RV destination for those who love an upscale experience. The 750-acre cypress and pine forest offer plenty of shade and the best of the outdoors. Expect to see rabbits, ducks, geese, deer, armadillos, and peacocks roaming the ground's meandering trails at this full-service resort.
Distance From:
Walt Disney World Resort, 10 minutes.
Universal Orlando, 24 minutes.
SeaWorld, 17 minutes.
Miles to Downtown: 22.2 miles to Downtown Orlando.
Why Snowbirds Love It: There are five categories of campsites at Fort Wilderness: premium, premium meadow, preferred, full hookup, and partial hookup. Each site is relatively secluded by a generous growth of brush and trees between sites. It's worth noting here that there are no pull-thru sites. All campsites are back-ins and range in length from 25 to 60 feet. Additionally, each site is approximately 25 feet wide and comes with a picnic table and charcoal grill. All RV sites have electricity (20/30/50 amps) and city water, and the 695 full hookup sites also provide sewer.
Kissimmee RV Park
Address: 2425 Old Vineland Road, Kissimmee, FL 34746
Info: (407) 396-6655
Website: https://www.kissimmeervp.com    
Amenities: The Kissimmee RV park features a great selection of shaded and sunny RV sites that are all pet-friendly. A limited number of 30 & 50 amp hookups are available, and all sites are equipped with concrete patios and picnic tables. Campground amenities include a heated pool, recreation hall with kitchen and bingo, shuffleboard courts, and horseshoe pits.
Distance From:
Walt Disney World Resort, 12 minutes.
Universal Orlando, 24 minutes.
SeaWorld, 18 minutes.
Miles to Downtown: 20 miles to Downtown Orlando.
Why Snowbirds Love It: The Park is exceptionally well located within 30 minutes (or less) of virtually all major, world-famous Orlando attractions. Moreover, it's only 6.5 miles from the gate of Walt Disney World's Magic Kingdom. Kissimmee RV Park caters to snowbirds in the winter and families in the summer. Everyone who stays here loves that it's so close to attractions like ESPN's Wide World of Sports Complex and Epcot Center. Snowbirds especially appreciate that it is considered a quieter venue for those seeking a respite after a full day at nearby theme parks.
Moss Park Campground & RV Park 
Address: 12901 Moss Park Rd, Orlando, FL 32832
Website: https://www.orangecountyfl.net/
Info: (407) 254-6840
Amenities: Moss Park Campground is managed by the Florida Parks and Recreation Department and offers partial hookups (electric and water with dump station). The campground is known for its large RV sites and abundant shade trees on its 1500 acre preserve. There are only 54 RV and tent sites at Moss Park, and all feature fire rings, picnic tables, and grills. The campground also has a dump station available for RV overnight residents. All RV sites are back-in campsites, and most RVs of 35′ in length or less will find Moss Park easy to navigate.
Distance From:
Walt Disney World Resort, 30 minutes.
Universal Orlando, 35 minutes.
SeaWorld, 29 minutes.
Miles to Downtown: 22.8 miles to Downtown Orlando.
Why Snowbirds Love It: Snowbirds who want natural Florida while enjoying the comfort of their rigs love it here. Expect to find roaming wildlife, including cranes, white-tail deer, gopher tortoise, storks, ibis, heron, and marsh hens that are seen along the meandering walking paths.
Preparing for Flight
Most of us find packing for a week challenging. However, snowbirds need to pack for several weeks or more in addition to winterizing their homes before departing. So while there is a lot of planning and preparation to leave winter behind, it's worth every minute for seniors who want to leave icy sidewalks and shoveling snow packed driveways behind.
Snowbird RVers get the best of both worlds—an exciting road trip to Orlando with interesting stops along the way and a home on wheels with nearly endless places to stay. When your trip is over, find a Metro Self Stroage near you to stow away your RV until you the next time you fly the coop.