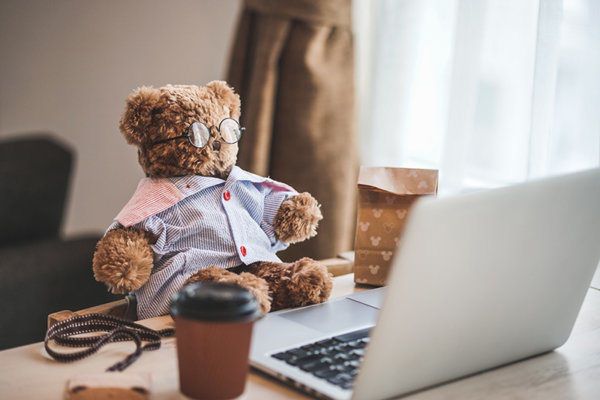 4 Quick Tips for Working From Home with Children During the Coronavirus Pandemic
---
April 19, 2020 | Family Life
With schools closed and workplaces going remote to prevent the spread of Coronavirus, families are in the midst of figuring out what the new normal looks like. This is especially true if you have little ones at home. Depending on your children's' age, it's unlikely they will fully understand the meaning of the Coronavirus Pandemic.
In their little worlds, it should be business as usual. However, between the change in their schedules and the underlying stress mom and dad are experiencing, it's more important than ever to calm fears manage stress, and keep the peace.  While working from home offers a lot of flexibility there are challenges too. Here some tips to help keep you and your family working together during this unprecedented time we're all facing.
Enlist Your Family to Set a Schedule
Before the coronavirus pandemic, which has pushed millions to work from home, families with children relied upon a network of strategies to juggle demanding work schedules with their children's education needs. Now parents find themselves trying to manage both. Additionally, now that everyone is home together under one roof, all-day-long, day-after-day, week-after-week, and it's not summer break, it's more important than ever to have schedules that work for everyone in the family.
Whether your child is in pre-school or elementary school, they're most likely schedule-driven; up at a certain time, and eating and going to bed at roughly the same time every day. Without the boundaries of a school schedule, it could be easy to find the family dinner hour slipping later and later into the evening, disrupting sleep schedules. Even so, some families may find throwing out the old schedule and creating a new, more flexible one might work better for their children. With the uncertainty of all that is going on in the world today, it's more important than ever to find what works for your family.
Reinstituting your family's pre-coronavirus schedule can certainly restore a sense of normalcy to everyone as well as boost your productivity at work. Whether you're working remotely, keeping up on household chores, homeschooling, or attempting to do it all.
Leave the Laundry (and Other Household Distractions) for Saturday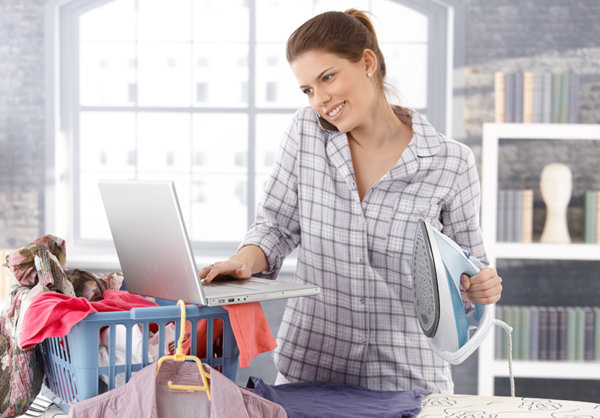 When it comes to distractions, you're not alone. Even before COVID-19 forced employees to scramble to find a home office space, veteran remote workers were conducting Google searches on ways to be less distracted while working from home. Jumping up unexpectedly to start a load of laundry is one of my favorite diversion tactics. Ask anyone working remotely, and you'll discover new ways of distracting yourself. But experts tell us that frequent distractions lower our overall productivity.
Working at home with children guarantees there will be distractions. So getting rid of the other nonessential distractions is essential to your success. Turn off social media on all of your devices.  Remember, you're the king or queen of your time here so rule it with an iron fist. A highly popular time management tool is to only check emails (if your job allows this luxury) twice a day. Remote workers who employ this strategy swear it boosts their productivity exponentially.
Keep in mind, working from home during the coronavirus pandemic is proving a huge challenge for everyone, not just you. Roughly 27% of employees with children under 18 are concerned about managing child care as a huge distraction, followed by 32% who sited TV as a top distraction, according to a new survey released by Glassdoor where nearly 1,000 American employees were asked about their top concerns when working from home between March 11 and March 13, 2020.
Put the Toughest Task at The Top of your To-Do -List
Without the typical expectations of office life, conference room meetings and running into coworkers in the hallways, working at home can feel like one big, overwhelming swath of time. Creating a to-do list for yourself can go along the way of filling the void. Tasks that require unwavering focus are far more difficult to complete later in the day (after the caffeine has worn off). So schedule a time to do the toughest tasks first thing in the morning.
Also, writing down your to-do-list for the next day before you go to bed is proven to help people sleep better. And remember, place the hardest tasks at the top of the list. If you don't already, find joy in checking off or highlighting through the items you complete on your list. Better yet, enlist your little one and make a game out of a job well done: "Mommy just completed a task! Let's give her a gold star and check it off the list!"
Lower Your Productivity Expectations if You Have Children at Home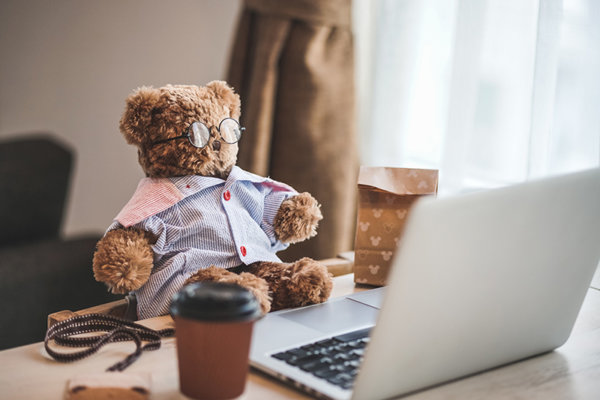 At the end of the day, giving ourselves permission not to be perfect is the most important piece of advice anyone can give to parents working remotely for the first time. That along with practicing gratitude for the little things we used to take for granted. Such as a sniffle that isn't due to COVID-19 but to allergies. Taking a moment to be thankful that we're all healthy and that we're all working together to get through this thing.
David Anderson, PhD, a clinical psychologist at the Child Mind Institute, advises, "We should forgive ourselves the image of perfection that we normally aspire to as parents," says Dr. Anderson. "Maybe your kids don't have TV or screens on the weeknights during the school year, but now that school is canceled or online, we can give ourselves license to relax these boundaries a bit. We can explain to our kids that this is a unique situation and re-institute boundaries once more when life returns to normal."
Get Organized with Metro Self Storage
When everyone is living, working, and learning at home together, clutter can accumulate quickly. If you need to clear up some space in your home to keep organized, Metro Self Storage can help. Find a storage facility near you to get your self storage unit today!