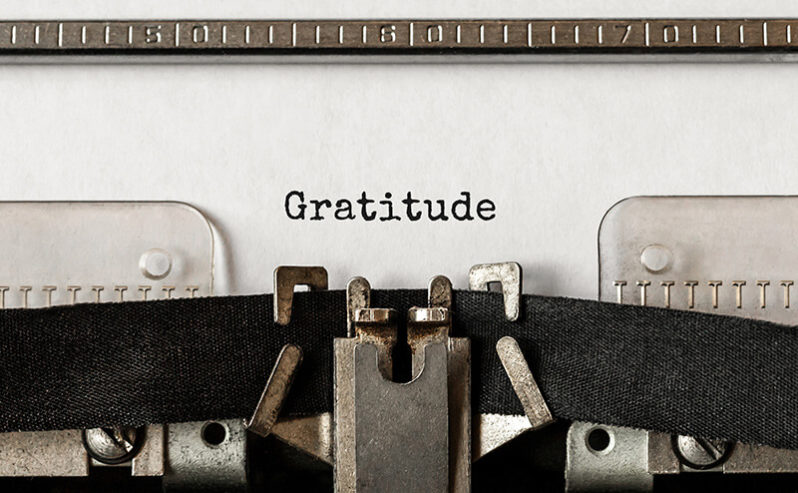 5 Tips for Creating A Productive and Inspirational Work From Home Office
---
July 5, 2020 | Home Organization
Now that everyone has settled into the work from home routine, it's time to update and personalize your home office. It will boost both your productivity and your creativity. Besides, spending less time in your car or commuting gives you more time to create a work-life balance.
The remote work movement was already in full swing before the Coronavirus pandemic shut down the country. And, by all accounts, working from home office is here to stay. Here are some of the positive aspects and opportunities to working from home.
Beautify Your Space and Your Wardrobe
"Don't be into trends. Don't make fashion own you, but you decide what you are, what you want to express by the way you dress and the way you live." — Gianni Versace
It's true, beauty is in the eye of the beholder. So whether you like to rock graphic t-shirts or trendy earrings, could there be a better time to play up what you wear from the waist up? Even if you're not on a lot of video conferencing calls for work, you'll want to stay in visual touch with friends and family.
Color creates and reflects our moods too. "You might not want or need to dress up as much as you might in an office or seeing a client, however, your personal mood is affected by the colors around you," says executive director of the Pantone Color Institute, Leatrice Eiseman.
How do you know if color influences your psychology? Take a peek at your pajama drawer and take inventory of the color story it tells you. If you have cooler tones like gray, light blue, or predominantly black, you already know that these shades help produce relaxation.
When you're feeling lonely and blue, wearing bright colors can elevate your mood. "Generally, hotter shades like orange, red, yellow, or reddish-purples are connected to activity and are really good to get you moving and get your adrenaline pumping," says Eiseman.
You may have already noticed that wearing masks in public spaces is a growing trend, and as such, we can expect beauty trends to focus on eye shadows, brows, and lashes. However, when it comes to videoconferencing and online meetings, play around with vibrant lipstick shades that will brighten up your face.
Take a Cue from the Pros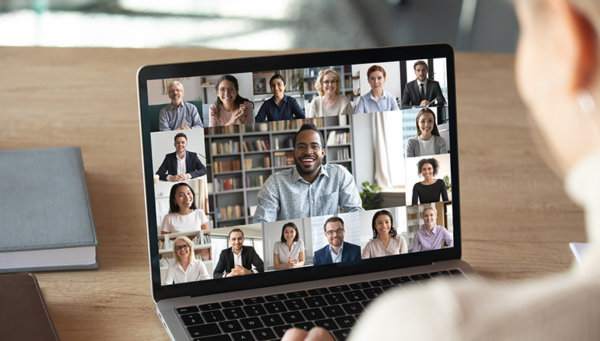 "When you're at home, rig up a good video setup with nice headphones, a quality microphone, and lighting … Have dedicated blocks of time for virtual contact and dedicated blocks of time for face-to-face contact." – Rory Sutherland, Ogilvy
Professionals who suddenly and quite unexpectedly found themselves working from home were frequently faced with leaving their work computers at the office and forced to figure it all out from their personal computers.
While face-to-face meetings are on hold for most, having the right set up for your home office could play a key role in your success. Here are 10 essentials for setting up a professional home office workspace:
Ergonomic desk and chair set up
Plenty of natural lighting
Desk lamp for winter months
Notepad and pens
Whiteboard/chalkboard or oversized, self-stick Post-it pads
Noise-canceling headphones with boom mic
Printer/scanner
Indoor plants to improve air quality
Inspirational artwork
Bookshelves
As we know, the demand for video conferencing grew exponentially when the world was hit with the COVID-19 pandemic. When it came to brand recognition Zoom quickly fixed its security glitches and led the pack ahead of Apple, Microsoft, and other video conferencing providers.
Having an inspirational home office space will not only help you be and feel more productive but it will also signal your colleagues and boss that you've got the remote work thing dialed.
Practice Gratitude
 "Remote work is the future of work." — Alexis Ohanian, Reddit
It's understandable if there are days you find working from home alone soul-sucking because it's totally natural to miss day-to-day interaction with your coworkers. However, keep in mind you're not really alone, you're employed alongside millions of others who are currently working remotely. Moreover, you've become an integral part of the future workforce.
Leadership researcher and VP of Innovation at Massive Alliance, Tom Popomaronis, told Today, "The option to work from home is a great privilege, especially during the coronavirus pandemic. Some professionals, like hospital workers, are required to show up onsite for their jobs."
There are numerous classes of workers who can't work from home. Many professionals like paramedics, cashiers, and janitors have to show up to their jobs daily— and thankfully they do! People in service industries like restaurants, childcare, and delivery drivers also have to show up in person to do their jobs.
Love Your Pets
"Working from home is great for a lot of people because they get to spend more time with their family, their kids, and their pets." – Brian Peters, Buffer
You have remote coworkers, but do you need a fur-worker? If you don't already have one, it might be time to start thinking about getting a pet. To find out which type of pet parent you are, take this quiz over at Brainfall.com.
Studies reveal the benefits of pets in the workplace are numerous. So it stands to reason the same benefits will apply to your home office.
Office dogs help reduce stress
Dogs boost workplace morale
Dogs encourage a healthier lifestyle
Pets bring emotional comfort
Cats can lower the risk of heart disease
Purring helps you heal faster
Owning a pet is a lifelong commitment, so it's important to play out how you'll manage pet care once you return to the office. Will you have a long commute? Will you need to hire a dog walker or sitter for Fido while traveling for work?
Take Time Off
Photo by picjumbo.com from Pexels
"Even when I worked in an office, I would often bring work home with me. When I started working remotely, it was just a recipe for disaster. Over time, I've found two things to be very important. This is a bit cliche and everybody says this but it's really true: Rest is very important. And time off is very important." – Gonçalo Silva, Doist
Creating a work-life balance is something to strive for daily. It's an important distinction from taking a vacation. Research consistently tells us that taking vacation time actually helps improve productivity and mental health.
Taking time off from your remote work situation may feel like you're cheating. But you're not. Rachel Pelta, blogger at FlexJobs points out that you're leaving money on the table if you don't take a vacation. "In normal times, you should take all of your vacation days. For starters, it's part of your benefits. And when you don't take all of your paid time off, you're essentially giving your employer free work," says Pelta.
Because of the risks associated with airline travel, your pandemic vacation may not be traveling to distant lands soaking up the sites. Even a typical staycation is probably out of the question, so look for projects around the home.
It would be the ideal time to organize your photos, curate a family film festival for the kids, or even better give your home office a much-needed makeover. So when you do return to work, you feel more inspired and creative.
Things to Know When Working from Home
Another growing trend is the number of executives who are working from home. CEO, directors, and others with senior managerial roles will want to create an inspirational home office that exudes leadership and provides an inspiring backdrop for video conferencing calls.
Without the quintessential "chats around the water cooler," keeping a sense of community in the remote workplace can be challenging. But perhaps a more immediate problem for most remote workers who previously worked in an office is keeping a strong work ethic while not overworking.
Pelta says, "During the pandemic, you've probably been working a lot more than you realize. For example, Nord VPN, a private network service provider, is tracking internet usage during the pandemic and has found that employees are working three hours longer now than they used to."
Having an inspirational quote on your wall like "start something new" might remind you that you need to take your headphones, shut down your computer, and switch gears to play mode.
Clear Out Clutter with Metro Self Storage
When you're in your home for most of the day, its easy for clutter to accumulate. If you find that your space is feeling cramped, self storage may be the solution you need. Find a Metro Self Storage facility near you to get your own storage unit today!