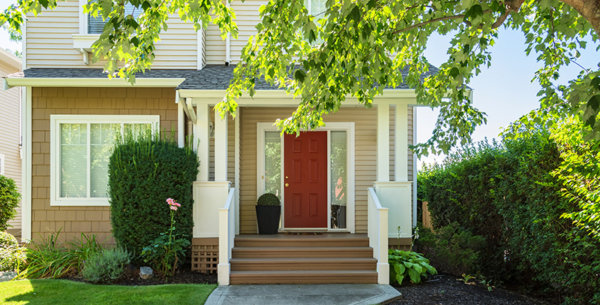 Moving to South Brunswick, NJ? Here's What You Need to Know
---
June 28, 2020 | Moving
We understand moving can be as joyful as it is stressful. And if you're moving to South Brunswick, NJ, you've probably got a lot of questions. The decision to move comes down to answers about the new place you'll soon call home. We've got some great info and interesting facts to share about this charming New Jersey town.
So whether you are planning to move to South Brunswick for a job or are experiencing a significant life transition, here's more to know about this New York City suburb.
A Little About South Brunswick Township
Are you curious why some towns on the East Coast are called townships? We were too, so we looked it up, and here is what we found: According to Wikipedia, "A township, in the context of New Jersey local government, refers to one of five types and one of eleven forms of municipal government. As a political entity, a township in New Jersey is a full-fledged municipality, on par with any town, city, borough, or village." Good to know!
South Brunswick was formally incorporated as one of New Jersey's initial group of 104 townships on February 21, 1798. Today, residents reporting on the real estate site, Niche.com, say it's one of the best places to live in New Jersey.
We've got you covered with a new, climate-controlled storage facility. Learn more about what this state-of-the-art storage facility in Monmouth Junction has to offer by visiting our website.
Incorporated within South Brunswick is Monmouth Junction. So when you hear locals and realtors refer to Monmouth Junction, you can think of it as a neighborhood within the Township.
Living here offers residents a dense suburban feel with proximity to New York City. And with a population of just over 45,000, small or not, you'll be only 28-miles from Newark Liberty International Airport (Newark, NJ), making traveling pretty convenient.
People Love Living Here
This charming Township gets lots of accolades too including CNNMoney.com, ranking it on its list of "Best Places to Live," featuring its picks of the best small towns in the United States. SafeWise.com named South Brunswick Township as the tenth-safest city in America to raise a child; the Township was the third-highest ranked of the 12 communities in New Jersey on the list that year.
Additionally, with close proximity to Newark, Manhattan, and Downtown NYC, living here offers small-town charm next to big-city culture, entertainment, and nightlife.
Weather in South Brunswick, NJ
South Brunswick, New Jersey, is in the humid continental climate zone, which means the air can get a little muggy in the summer months. On average, it gets ten more inches of annual rainfall than the U.S. average of 48-inches. You can expect snow too!
Summer High: Around 86 degrees in July.
Winter Low: January low is 22 degrees.
Rain: Averages of 48-inches of rainfall per year.
Snow: Averages 23-inches of snow a year.
There are four temperate months–September, June, April, and May– with high temperatures ranging 70-85 degrees. You can expect around 206 sunny days per year. Be sure to pack your umbrella though, as the city sees some type of precipitation 121-days-per-year on average.
Cost of Living
If you are planning to move, knowing that approximately 75% of residents own their homes and 25% rent, might come in handy when choosing a neighborhood.
For starters, the median home price is $426,100, which is considerably higher than the national average home price. However, one of the perks of living in a South Brunswick neighborhood is the Township is less than 50-miles from Manhattan, also known as the City of Dreams and the Newark International Airport.
If you're a renter, the average 2-bedroom apartment goes for a little under $1,578 a month.
Like any city, the main expense is going to your mortgage or rent. But what about the other living costs such as groceries, utilities, and transportation? Those all run closer to the national average.
Business and Employment Opportunities
There are many choices for employment opportunities in South Brunswick and Monmouth Junction. Expanded commute options include bus route to a park-and-ride include the proposed so residents can leave your cars in town instead of driving to the Middlesex County's major employers in Princeton Junction or New Brunswick.
The online platform, Zippia.com, provides career tools for job searchers, lists the companies below as amongst the top five employers in Middlesex County.
Orion Systems Integrators
Orion provides innovative I.T. services and solutions to global industry leaders as well as millennial companies to help them achieve business transformation.
Learn More About Orion Systems Integrators
South Brunswick Public Schools
The New Jersey Department of Education classifies the district as being in District Factor Group "I," the second-highest of eight groupings.
Learn More About South Brunswick Public Schools
Antronix
Antronix Inc. engages in the manufacture and distribution of broadband pipeline products for the broadcast cable television industry.
Learn More About Antronix
Paulaur
Paulaur Corporation is a private family-owned business, established in 1980. The company operates two state-of-the-art facilities located in Cranbury, New Jersey.
Learn More About Paulaur
PRINCETON BIOMEDITECH
Princeton BioMeditech Corporation is a world leader in rapid, point-of-care diagnostics. PBM develops and manufactures high quality and innovative products for consumer in-home use and professional on-site/point-of-care use.
Learn More About PRINCETON BIOMEDITECH
Education for Children of All Ages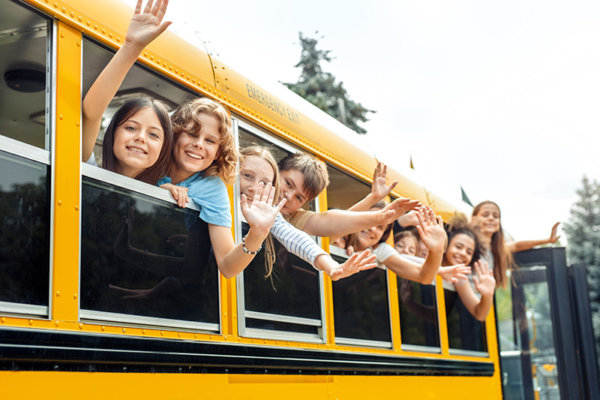 South Brunswick Schools enjoy high ratings overall with some high schools ranking as amongst the best in the nation for athletes. For example, 70% of the schools rank as above average. Ten schools reside within the district that includes seven elementary schools, two middle schools, and one high school.
The nonprofit, Great Schools, says the top-rated public schools in the district include Monmouth Junction, Cambridge, Contable, Indian Fields, and Brunswick Acres elementary schools.
Less than 10-miles from the heart of this Middlesex County Township is the famed Princeton University. Princeton University, founded in 1766, is New Jersey's No. 1 public research university, Rutgers University is located less than 15-miles away in New Brunswick.
Soak In Historical Sites
Albert Einstein Monument
"Try not to become a man of success but rather to become a man of value" (Albert Einstein). Located at Princeton University, the Albert Einstein monument is a two and a half foot tall bronze bust of Nobel Price winner Albert Einstein.
Albert Einstein's name is synonymous with "Genius." Aptly, the inscriptions on the base of the monument give him more titles, including "Humanitarian" and "Immigrant."
This two and a half foot tall bronze bust of Nobel Prize winner Albert Einstein sits on a 6′ tall granite pedestal on the grounds of Princeton's Town Hall. The pedestal is inscribed with his biography, accomplishments, and ties to the Princeton Community.
Image via Wikipedia
ALBERT EINSTEIN
1879 – 1955
E = mc2
(1905)
Princeton University Chapel
A beautiful chapel located in the heart of Princeton University. In its height and design, the Princeton University Chapel evokes a small cathedral of the English Middle Ages and replaces an older chapel that burned down in 1920.
Cornelius Low House
The Cornelius Low House/Middlesex County Museum is a Historic National Register home built in 1741 for Cornelius Low, a wealthy merchant of Raritan Landing. The apartment is one of the best examples of Georgian architecture in New Jersey. The Low House also serves as a small rotating museum exhibition space.
The Millstone Valley Scenic Byway Bridgetender House
Designated as a New Jersey and United States National Scenic Byway, which is home to open fields, farms, historic towns, unspoiled woodlands, and wetlands. Millstone Valley National Scenic Byway Headquarters Visitor Center is also known as the Bridgetenders House and was built in1834.
Outdoor Activities in Middlesex County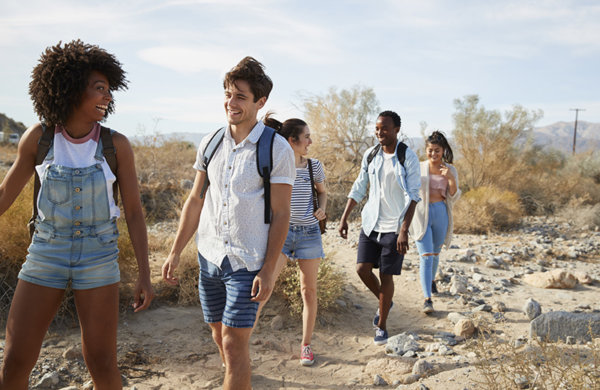 There are 13 major municipal parks and three county parks with more than 2,000 acres of parkland in Middlesex County. The largest park is the 482-acre county-owned Davidsons Mill Park, which includes Davidson's Mill Pond, named for an 18th-century grist mill that operated there. It is mostly undeveloped but provides walking trails, fishing, and a boat launch.
Davidson's Mill Pond Park
Woodlot Park
South Brunswick Skate Park and Playground
Monmouth Junction Park
Freedom Trail
Sondek Park
Walking is one of the easiest and best ways to stay healthy and destress after a life transition like moving. Thankfully, Middlesex County has no shortage of hiking and walking trails near South Brunswick and Monmouth Junction. You'll find paved pathways for beginners and children as well as trails for more experienced hikers and trekkers.
To stay up-to-date on the status, openings, and closures of Middlesex County parks, please visit their website by clicking this link.
For up-to-date information on events in South, Brunswick Parks visit their Facebook page here.
More About Monmouth Junction
Monmouth Junction is a small village located in South Brunswick Township in the state of New Jersey. With a population of 3,003 people and three constituent neighborhoods, Monmouth Junction is the 393rd largest community in New Jersey.
Housing costs in Monmouth Junction are among some of the highest in the nation, although real estate prices here don't compare to real estate prices in the most expensive communities in New Jersey.
Monmouth Junction is a decidedly white-collar town, with fully 91.90% of the workforce employed in white-collar jobs, well above the national average.
Overall, Monmouth Junction is a town of sales and office workers, professionals, and managers. There are especially a lot of people living in Monmouth Junction who work in sales jobs (18.73%), office and administrative support (13.94%), and healthcare (10.49%).
52.67% of the adults in Monmouth Junction have earned a 4-year college degree, master's degree, M.D., law degree, or even PhD, which is significantly higher than the national average of 21.84% for all cities and towns.
A strategic location in Middlesex County, N.J., midway between New York and Philadelphia; this desirable place to live offers residents award-winning schools; stable taxes; and vast open spaces.