7 Free Things to Cross off your Chicago Bucket List (In the cold!)
---
March 24, 2018 | Travel Destinations
Creating a bucket list is easy. Funding it can be a challenge. From the Lincoln Park Zoo (yes, it's free every day of the year!) to the sights and sounds of Millenium Park, crossing things off your Chicago bucket list has never been cheaper.
1. Look over the city from the Hancock Center Signature Lounge
Ok, so once you're up there it's not free to sit down and enjoy food or a drink. But unlike the $23 view at Sears Tower, the elevator ride up to the Signature Lounge is unticketed. After you get off the elevator you can look in any direction to enjoy views of the city from 95 floors up. If you decide to sit down and splurge on a drink or appetizer, make sure to request a window seat, you'll have to wait in a separate line but it's one of those things worth the wait (and the selfie). If you want more than a snack – Lunch and Dinner is offered at the upscale Signature Room.
2. Museum of Contemporary Art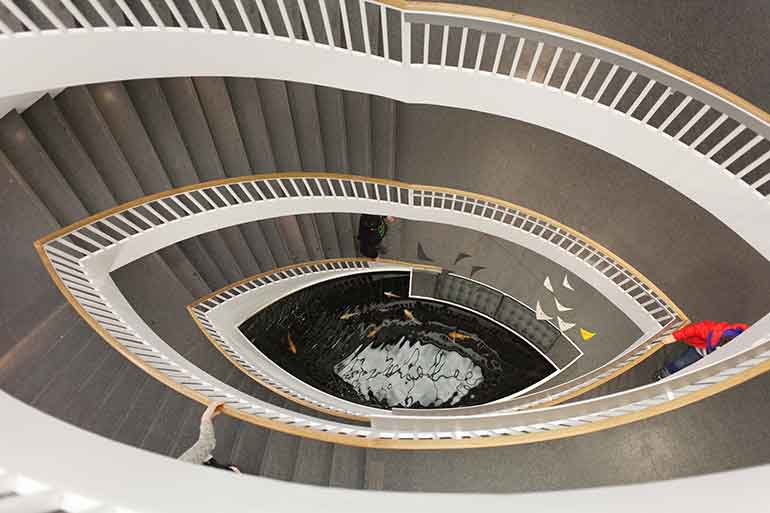 The Museum of Contemporary Art is only free on Tuesdays, with proof of residence in Illinois. A 5-minute walk from the Hancock Center Signature Lounge makes this an appropriate second item on your Chicago Bucket List. This museum is one of the world's largest contemporary art venues. Even if contemporary art isn't your thing, the variety of exhibits at this Chicago bucket list stop has something for everyone. Small enough to visit in a couple hours or less, this is worth a stop on your way to The Bean.
3. Walk under The Bean
Going to The Bean is a must. You can momentarily become part of the installation by standing under or next to the reflective bean to see yourself staring back at you. Don't forget to post your selfie. Since you're at The Bean that means you're already in Millennium Park, so this Chicago Bucket List item is a two for one. After a stroll around this public park you will understand exactly why it made the list, enjoying views of the city but also feeling. From The Bean, walk through the Jay Pritzker Pavilion to Lurie Garden, all with a stunning view of the seemingly endless Lake Michigan.
4. Explore the Pedway
Photo Credit: John Green via Flickr
A system of underground tunnels and overhead bridges allow pedestrians to enjoy the downtown area without freezing your eyeballs off (yes, that's a thing here). While this in itself is not a main attraction, it connects you from places like Millennium Park to hotels, stores, train stations, and more. Although the Pedway system may not be visually pleasing, this method of transportation remains a mystery to some locals. Using a map you can plan where to enter and exit this underground system to stay out of the cold and avoid surging ride share prices or crowded public transportation.
5. Lincoln Park Zoo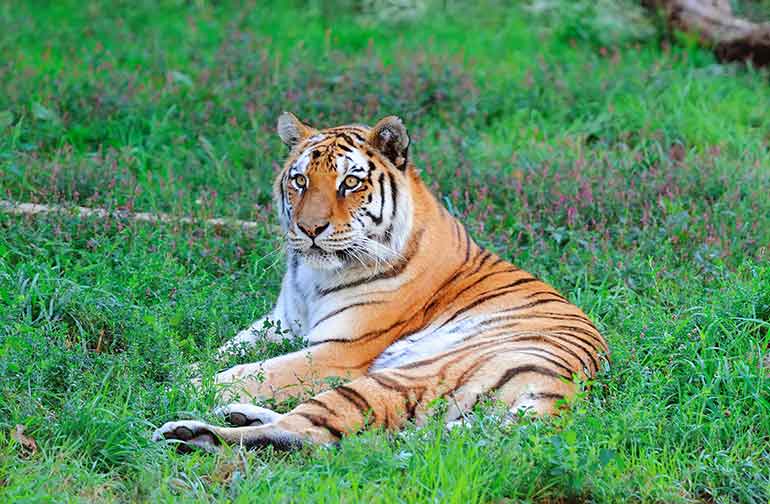 Your Chicago bucket list would be incomplete without spending half a day at the Lincoln Park Zoo. Open 365 days a year and free every one of them, this animal lover haven is a must-see. With 35 acres of zoo this is a great place to take the kids, be sure to check the website's events calendar for upcoming activities and tours. The Zoo also has a spectacular view of downtown Chicago, making this stop on the Chicago Bucket List a 2 for 1.
6. Garfield Park Conservatory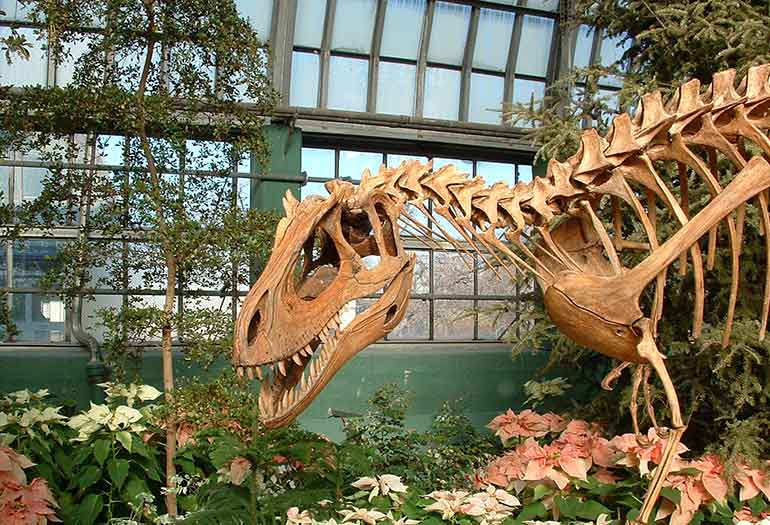 Photo credit: Lee Adlaf via Flickr
You've been to the Signature Lounge and looked upon the concrete jungle, now feast your eyes on a real jungle. With the worst of the winter months behind us, you are probably really tired of being really cold. This oasis of plant life offers a warm climate appreciated by both the plants and visitors looking to escape the freezing Chicago weather.
Just like the Lincoln Park Zoo, the Garfield Park Conservatory is open 365 days a year and free to the public. From the prehistoric Fern room to the dry desert house the variety of flora will leave you in awe. The conservatory has been open since 1908, and with two acres of indoor strolling away from the hustle and bustle of the city, you won't be sorry you made the trek West for one of the nation's largest and finest conservatories.
7. Greeter Neighborhood Tour
Get a tour from an expert, for free! Customizable based on your interests, this is the best way to learn more about the windy city. Your group must be 6 people or less, making this not only free but also an intimate way to see Chicago. An engaging and knowledgeable tour guide will bring to light hidden gems and hole in the wall spots you'll want to revisit for years to come.
Get Your Chicago Storage Unit with Metro Self Storage
Space in Chicago can be hard to come by. If you find that you have more stuff than space to put in it, Metro Self Storage has the room you need. Find a location near you today!