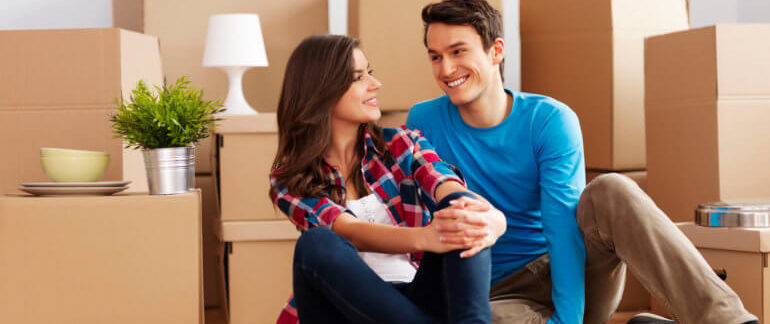 Reasons to Consider Self Storage When Selling Your Home
---
April 18, 2018 | Storage Tips
You've decided to sell your home. Perhaps the listing contract is already in place with your real estate agent. This is the time when a seller begins to appreciate all the work it takes to get a home ready for sale. An owner might be downsizing. The closets could be overflowing. Furniture might make a home look too full to show well. A garage could be stuffed to the rafters. Considering self storage might prove to be a big help in making a sale. Here are five reasons why.
Self Storage Helps Create a Staged Move
Selling a home and moving can be stressful. Using self storage helps stage a home in at least two ways. A storage unit sometimes functions as a holding area for an owner trying to sell in a hurry or one who is simply overwhelmed at organizing the volume of stuff that will either move to the new residence or end up discarded.
Some owners also opt to use self storage as a packing tool. They pack and label items going into a unit so that objects require no additional handling before a moving van arrives.
Self Storage Makes a Home Feel Bigger and More Sellable
What makes a home appear cluttered? For starters, try an overabundance of books and DVDs in bookcases, photos, electronic components, and furniture. Overstuffed closets, attics, or basements don't help either. Homes will look roomier if extra kitchen items such as dishes, pantry supplies, and utensils are stored in a storage unit.
Self storage units come in a variety of sizes. Wide, roll-up doors accommodate big items such as sofas. Some storage units are climate-controlled making them suitable to house electronics, photos, and other items that need a bit of pampering.
Self Storage Improves Curb Appeal
Having an RV, a car, or a jet ski on or beside a driveway detracts from the curb appeal of a home. Placing these items in a rented self-storage unit gives prospective buyers the best possible view of a property. The self-storage unit should also have plenty of room for garage overflow, outdoor furniture, and a backyard grill.
Self Storage Keeps Special Collections Safe
Homeowners who are collectors need a safe place for the collectibles like baseball cards, dolls, and toys, stamps, or vinyl records while buyers are touring the property for sale. The collection might range from jewelry to movie posters or antiques. This might also be the time for an individual who makes a living at home to gather and store old business records. A storage unit can also hold inventory. It's the perfect place to store old medical records and tax documents.
Self Storage Takes Less Work to Keep a Home Looking Great
For most sellers, housekeeping efforts escalate while a home is for sale. Removing items clears space for cleaning and making repairs such as replacing the carpet. Vacuuming, dusting, and mopping footprints off tile are easier when there's plenty of space in which to work. Storing big pieces cluttering the driveway also clears the way for any pavement maintenance such as getting rid of oil stains.
For homeowners with a significant amount of furniture and personal possessions, taking advantage of self storage when selling a home could be a great decision. Looking for more steps to take to help your home sell quickly?
Be sure to ask your real estate professional for ideas on making your property the most marketable and your move as easy as possible.
---
Guest Blogger:  Kris Lindahl is a Twin Cities Remax Real Estate Expert,  guest speaker, and author who brings a fresh approach to buying and selling homes. Real Trends and Trulia name Lindahl "Among the Best Real Estate Agents in America". When not selling homes (on in 9 hours that is!), you can find Kris enjoying sports or the great Minnesota outdoors with his wife and daughter.