Best Minnesota Lakes for Boating Near Minneapolis
---
April 11, 2021 | Travel Destinations
Are you looking for the best lakes for boating near Minneapolis? Since Minnesota is known as the "Land of 10,000 Lakes," we're offering some guidance on where to start your next boating adventure.
Surrounding Minneapolis are five lakes that make up The Chain of Lakes. Wildly popular with summer locals and tourists for fishing and boating near Minneapolis, these lakes get many visitors.
But you don't have to drive far to get away from the hustle and bustle of big-city crowds. Minnesota's Chippewa National Forest is home to more than 1,000 lakes which is more than any other National Forest.
You can visit all three of the state's largest and most popular lakes for boating in the Chippewa National Forest—Leech Lake, Lake Winnibigoshish, and Cass Lake.
How many lakes are in Minnesota?
According to a local Minnesota news source, state inventory counts at least 11,842 lakes. And many more lakes surrounding the Twin Cities if you count small ponds and wetlands. A dizzying number for sure and just imagine when they're all frozen due to Minnesota's famous winters!
Of course, this includes human-made lakes too. There are only four counties in the state that have no natural lakes.
According to geologists, if you're wondering why the North Star state has so many lakes and rivers, the answer goes back to the ice age.
What is the best town for boaters in Minnesota?
If you want to live near the Twin Cities, the best town for boaters answer is easy: Orono, Minnesota, is a boat-lover paradise. It is ideally located near big-city life in Minneapolis/St. Paul. Orono boasts 8-square-miles of water within its total makeup of 24-square miles. Pretty good ratio, right?
Lake Minnetonka is the 10th largest lake in Minnesota, making it a popular destination for boating near Minneapolis. The large lake is surrounded by multiple smaller lakes, including Crystal Bay, West Arm, and its little sister lake, Minnewashta.
Imagine spending summer weekends boating on your yacht. For the adventurer, jet skis and pontoon boats are available to rent for family fun and parties.
Kayakers will love living in the outdoor lifestyle in this beautiful Minneapolis suburb too. Lake Minnetonka in Orono features 31 connecting channels offering beautiful tranquility. During Minnesota's winter months, snowmobiling and ice fishing activities take over the lake.
Fishing on Lake Minnetonka, rated as one of the finest, most consistent fishing lakes in the state, is an angler's paradise. You can expect to catch Bluegills, Crappie, Largemouth bass, and Walleye.
Can I water ski on the clearest lake in Minnesota?
The clearest lake in Minnesota is Caribou Lake, known for water skiing, fishing, and swimming. So yes, you can enjoy your boat on Caribou's crystal clear waters! Whether you live near St. Paul or Minneapolis, it's possible to enjoy a day trip to this lake.
Lake Caribou, located 2 ½ hours North of the Twin Cities, is near Lake Superior's shores. Motorized and non-motorized oaters can access the lake from a gravel boat ramp located 6-miles from highway 38 in the Chippewa National Forest.
Boaters enjoy an oasis of beauty above and below the surface of the water. With depths reaching more than 150 feet and clarity to 40 feet, expect to see swimming fishes, turtles, and an abundance of plant life.
Caribou Lake is also great for ice fishing. Anglers can expect to catch various fish, including Lake Trout, Blue Gill, Largemouth Bass, Northern Pike, and many more!
What is the most popular lake for fishing?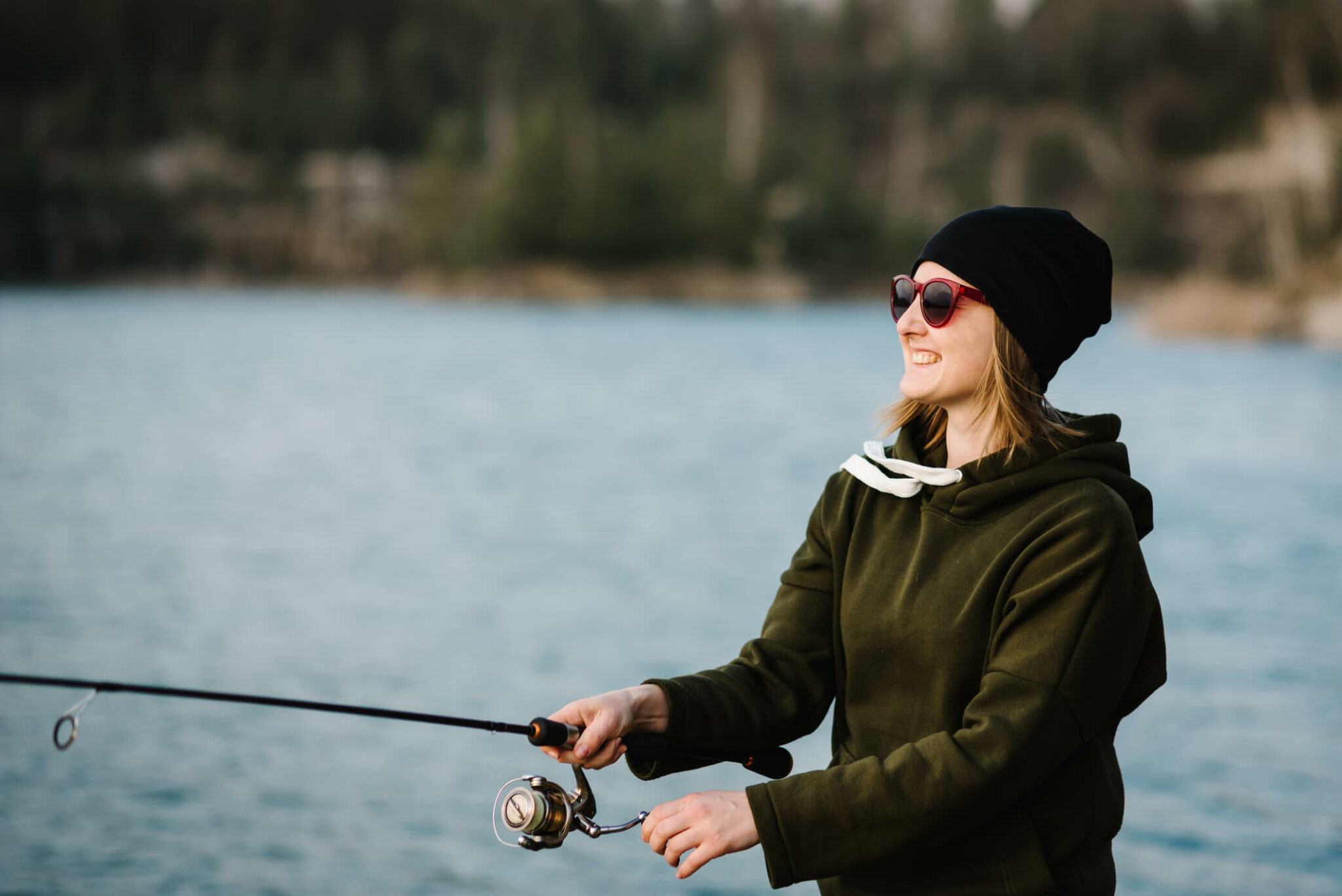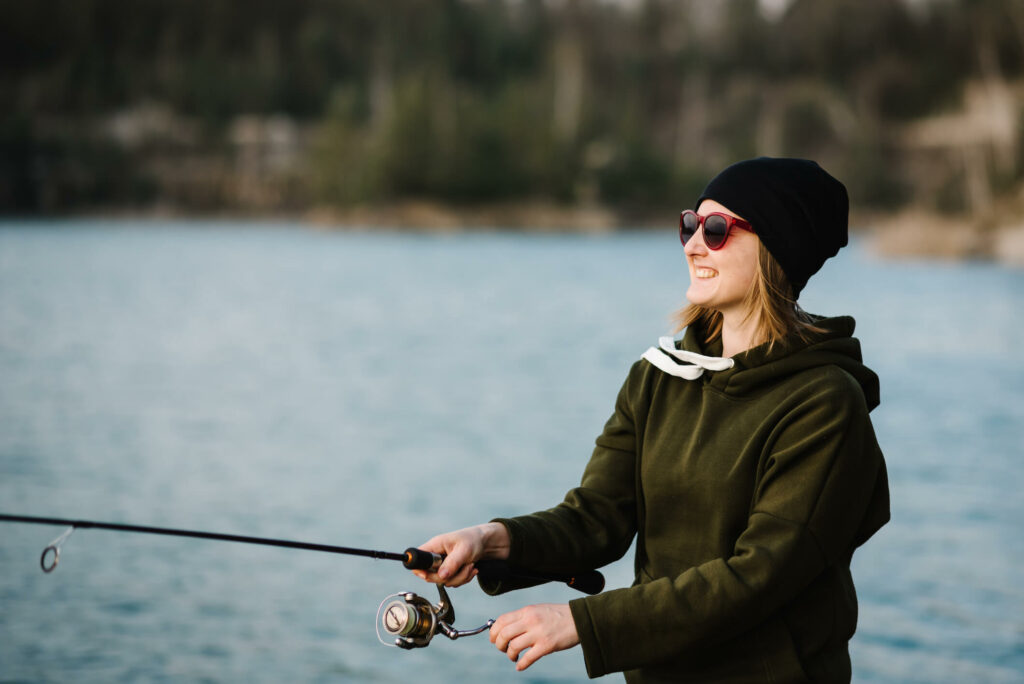 There is little argument that The Land of 10,000 Lakes is Minnesota's calling card for tourism. The state draws people from all over the world due to its water sports alone. Boating and shore fishing consume late spring and summer months, while ice fishing and snowmobiling are favorite outdoor winter activities.
The most popular close-in options for boating are the Chain Lakes found within a 10-mile radius of Downtown Minneapolis. Comprising of five lakes—Bde Maka Ska, Cedar Isles, Harriet, and Brownie—these popular recreational destinations offer something for everyone.
However, choosing a close-in lake for fishing has its advantages and disadvantages. Anglers will want to start early morning fishing at these lakes because they sit just west of the bustling and trendy Uptown neighborhood.
Boaters with trendy watercraft won't want to miss Lake Bde Maka Ska—known as the lake to see and be seen.
When it comes to choosing the most popular lake for fishing, the general rule of thumb is choosing a body of deep and not polluted water. Deeper lakes are healthier than shallow ones and because certain fish (the ones you want to catch!) favor the colder water.
Metro Storage Solutions near Minneapolis
No matter your preferred lakeside activity, finding a space for all of your recreational watercraft and gear isn't always an easy feat. For boat and watercraft solutions near Minneapolis and Lake Minnetonka, look no further than than Metro Self Storage. We provide covered, uncovered, and enclosed parking storage for boats, watercraft, recreational equipment and more. Plus, with extended access hours available at most facilities, you won't have to rush to get your boat back in storage after an afternoon of fun. Find a location near you and rent your unit online today!