Ready To Learn: Classroom Organization Tips for Teachers
---
August 15, 2023 | Lifestyle
Every teacher has been there: the final bell rings and you grab your keys to go home, you reach for the light switch and realize your classroom is a mess. To avoid staying after school to clean up your classroom, try some of our helpful classroom organizational strategies.
Our practical tips can help you create a classroom layout and labeling system that can help you stay organized year-round. Keep reading for our teacher tips to best set yourself up for success from the start, amidst the back-to-school rush.
Tips for Classroom Layout and Arranging Furniture
Consider Flexible Seating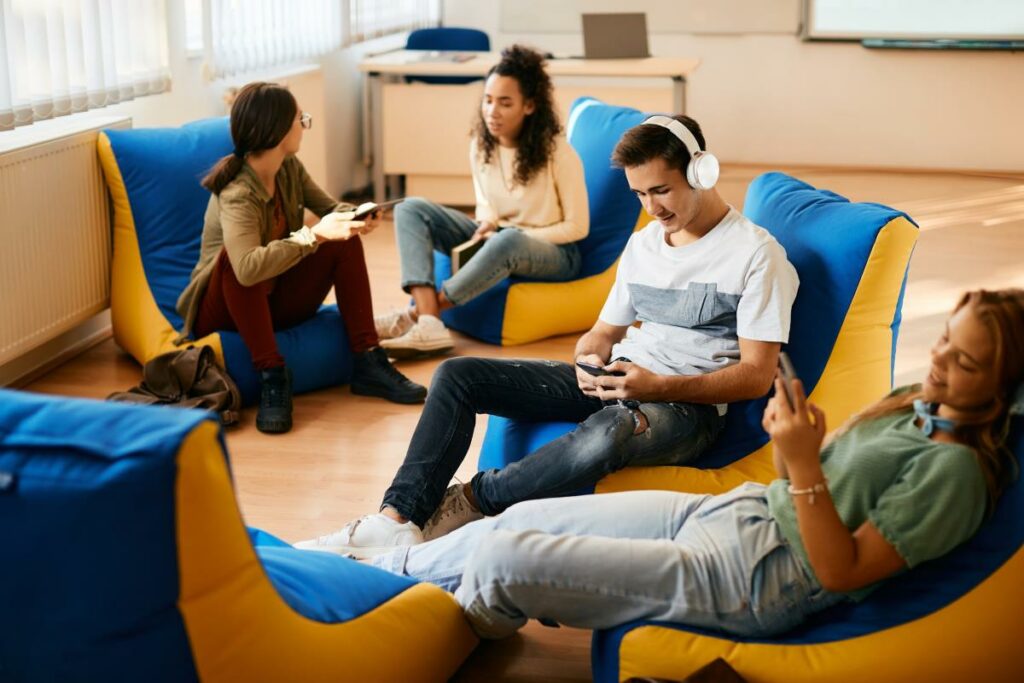 When it comes to furnishing your classroom, you have nearly infinite choices. One recent trend in classrooms across the country is flexible classrooms and flexible seating. When teachers opt to use flexible seating, students can choose from a number of non-traditional classroom seating options such as bean bags, pillows, or mats. Some teachers even opt for creative options, like exercise balls, for seating their students.
Many educators swear by their flexible classrooms and seating arrangements as it can increase student engagement in the classroom. At the very least, it may make students more comfortable.
Experiment with Classroom Seating Arrangements
When you're planning your classroom seating arrangement, you have many options beyond the classic rows of desks. You could opt for small groups/pods, a circle to facilitate in-class discussion, or pairs to help your students get to know each other better.
The Yale Poorvu Center for Teaching and Learning recommends aligning classroom seating arrangements with learning activities for the most effective teaching, like using a pod layout for group work or a horseshoe layout for conversation.
How to Keep the Classroom Organized
Utilize Storage Bins
In order to keep your classroom organized, you'll need to designate a place for everything. A great way to make sure all of your classroom materials have a spot is to utilize storage bins. There are many options for classroom bins, from milk crates to shoe boxes, to plastic drawers. Which bins you choose will depend on your budget and the items you'll be stowing in each bin.
For smaller objects like calculators, scissors, and glue sticks, try plastic drawers or even a hanging shoe organizer. Larger objects, like stuffed toys, or objects in a large quantity, like a set of connector blocks, may fare better in a large storage cube that you can put in a cubby hole. 
Stay Tidy With Labels
After you've got all of your classroom materials sorted into bins, don't forget to label them! While labels may first appear as a benefit for teachers primarily, they also help students with reading and interpreting visual symbols. When students learn to associate words with visual symbols they gain confidence in interpreting the world around them.
When it comes to choosing the labels for your classroom, you can really get creative with it. Many teachers invest in a label maker to make labeling more efficient, while others opt to design custom labels using a program like Canva. Whichever labels you use, make sure they are in large print and in an easy-to-read font, especially if you teach younger students. Clear tape can help with affixing the labels to your containers.
Create an Organization System for Student Work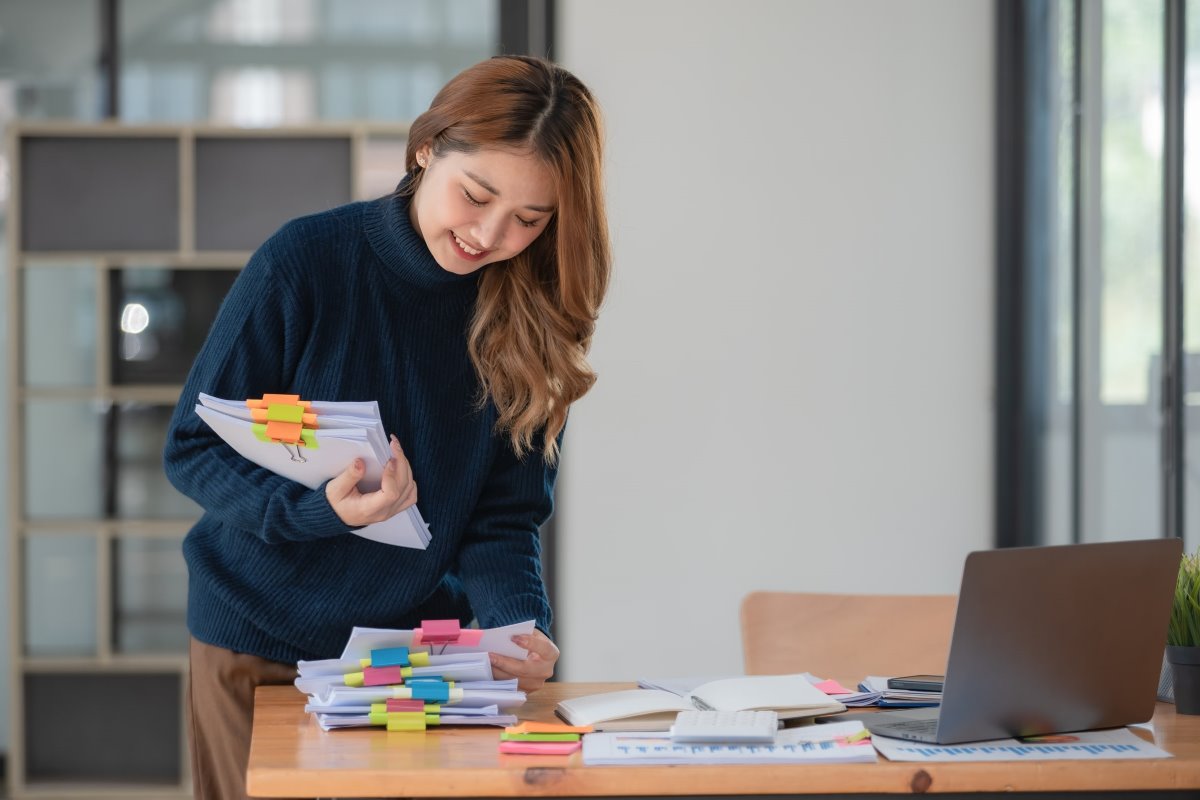 If you're a teacher with a lot of grading to do – I'm looking at you secondary educators— make sure you create a system for keeping track of student assignments. Many teachers swear by using file folders or pocket folders for each student, while others like to use a tray system where they divide work that needs to be graded and work that can be handed back.
Have Students Help You Declutter
One great strategy to implement is setting aside some time at the end of the day and having your students help you tidy up. Even the best organizational systems can be thwarted by disorganized students, so have everyone do some tidying at the end of the day so you can leave behind a clean classroom and return to one each morning.
Involving your students in clean-up time can be especially beneficial for young ones as you're instilling a sense of responsibility students have for the environment they are in. Additionally, for all ages, having students clean up the classroom makes them accountable for their messes.
Storage for Teachers at Metro Self Storage
Chances are you may have school-related supplies and items that don't fit in the classroom and take up valuable space in your home. This can be especially true if you're a physical education teacher or a music educator with lots of equipment or musical instruments.
Instead of piling up your teaching supplies into the corner of your home or stuffing them into your garage, try a self storage unit from Metro Self Storage. Our self storage solutions feature month-to-month rentals, perfect for temporary storage over summer breaks. Find a self storage facility near you to start, then rent online or call our helpful staff. Metro thanks you for serving your students!