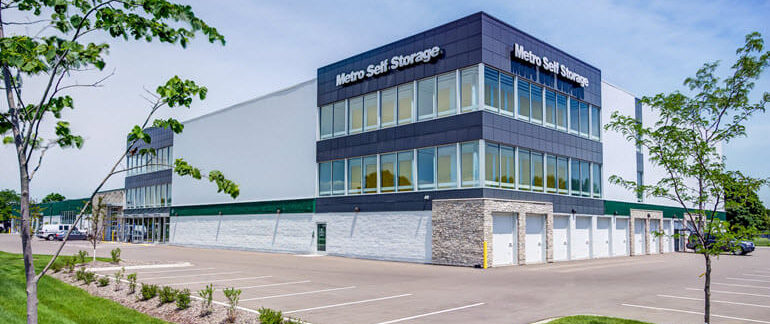 How to Choose the Best Self Storage Company
---
February 6, 2017 | Business Storage
In some ways, looking for a great self storage unit with a reliable company is like looking for a great apartment with a reliable building manager. The unit will ideally have everything you want at the right price, and you'll be able to trust the self storage company to take care of any problems that arise, from security to pest control.
However, unlike the building manager for your apartment, you may only meet the manager of a self storage facility once or twice, if all goes well. Your trust in the company will be partly based on this initial meeting, as well as any background research you do.
For this reason, it's important to have a clear idea of what you're looking for and the questions you want to ask before visiting and choosing a self storage company. This preparation and research takes a little extra time, but in the end, you'll have peace of mind knowing that your property is stored at a top-notch self storage company.
To find a trustworthy and affordable self storage facility in your area, here are some steps you can take while researching your options.
Step 1: Decide what kind of storage unit you'll need
In particular, you'll want to think about size, climate and access. First off, gather together the items you want to store and estimate how much space you'll need, both for the items and for yourself, moving around. Although you can technically fill the unit to the max, you might regret that decision later if you need something specific at the back of the unit. With extra space for moving around, you'll be able to reach anything you want without needing to haul everything out first.
Next, check whether anything you're storing is sensitive to moisture, dust or changes in temperature. For example, you wouldn't want to expose wine to the balmy heat of summer or bitter cold of winter. Artwork, family heirlooms, a library of books or collection of photos are other items you might want to keep in a climate controlled unit.
Finally, consider how often you'll want to access your unit. Not all facilities offer 24-hour access, 7 days a week. Being restricted to business hours may not be a problem for you, but if it is, you'll want to find a self storage company with more flexible hours.
Step 2: Make a list of self storage companies in the wider area
The wider your search, the more likely you are to find a company that fits your needs at an affordable price. You can find great deals just by considering facilities farther away, especially if you live in a city. Driving 10-20 extra minutes might sound inconvenient, but it might be worthwhile for a more reliable company at a lower price.
Step 3: Compare reviews, prices, and office/gate hours
You can often find reviews about self storage companies on websites like Yelp. With enough reviews, you can start to get an idea of whether a company is reliable or not. If nothing else, you'll have a background idea of what to expect when you visit the facility.
As you look at the opening hours, keep in mind the difference between office hours and gate hours. The gate may be open for longer than the office is. In other words, you may be able to access your unit even though the office is closed.
However, if you have a problem, you'll have to wait until the office opens again. Make sure that the facilities you're considering have convenient office/gate hours for your schedule, as well as prices you can afford.
Step 4: Choose and visit several self storage facilities
When you visit each facility, pay special attention to its cleanliness, security and customer service. Essentially, you want to see whether the image you had of the facility from your online research matches the reality. Are the personnel friendly and helpful? Do the buildings look in good shape?
Is there trash lying around? The best self storage companies take pride in their customer service and excellent facilities, so you should expect nothing less than good organization, tidiness, and a welcoming atmosphere.
Step 5: Ask plenty of questions
As you speak with the facility manager, make sure you ask for specifics about security, pest control, and payment policies. For example, how often do pest control professionals visit? What will happen if you're a day late with payment?
You can also ask to look at the unit you'd actually be renting. This way, you'll get exactly what you're expecting when you sign the contract. Definitely ask about deals or discounts, too, so you know exactly how much (or little) you'd be paying.
Step 6: Make your decision
If your visit goes well, you can ask to take the contract home to review at your own pace. With the contract and a clear picture of each facility, you can make a decision with confidence, knowing that you're choosing the best self storage company.
Step 7: Enjoy your decision
Storing your property at a trustworthy self storage facility will not only give you peace of mind; it'll also free up more space for you to travel, find a new home, or simply enjoy living with less clutter. Congratulate yourself for making a good decision, and savor your new freedom!