How to Plan Moving to Minnesota During Winter
---
February 8, 2022 | Moving
Whether you're moving long-distance or down the street, moving to Minnesota during winter will present a unique set of challenges and considerations. But, on the other hand, as long as you're prepared for this type of move, the benefits of finding cheaper moving and housing costs during this time of the year might very well make the trade-off worthwhile.
Winters don't last forever, and the Minnesota lifestyle is ideal for anyone who loves nature, lakes, and beautiful outdoor spaces. As a local, you'll have plenty of options for hiking, camping, fishing, and biking. Moreover, the Twin Cities of Minneapolis and St. Paul consistently rank high among the best places for healthy, green, and family-friendly living.
If suburbia is what you're looking for, check out the best Minneapolis suburbs, including Eden Prairie, Bloomington, Orono, Mound, and Coon Rapids. They all offer small-town charm with easy access to the vibrant, big-city arts, culture, and shopping lifestyle.
What is the Weather Like in Minnesota?
Minnesota lies in the continental climate zone, and as a result, the state experiences sweltering summers and nippy winters. Residents would say that you must love snow to live here during the winter months.
Just how cold are the temperatures during the winter in Minnesota? The most frigid recorded temperatures recorded in some parts of the state are −54 °F in Thief River Falls. However, the coldest windchill seen at the Twin Cities International Airport was -34 degrees °F.
Some of the most popular and close-in Minneapolis suburbs like Bloomington and Orono experience slightly milder temperature swings between winter and summer months, making them desirable places to live due to the proximity to the Twin Cities.
The average annual snowfall in Minnesota is 52.4 inches compared to 27.8 inches average snowfall in the United States. So yes, there is a lot of snow to contend with, but big cities like Minneapolis and Saint Paul have designed tunnels and covered walkways throughout to make life more comfortable.
Even though spring is a transitional period here, you can expect some snowstorms during this time of year too.
When it comes to summers, expect hot and humid days. The northern part of the state can be less muggy and with lower temperatures. If you love thunder and lightning, you will love living in Minnesota—expect dramatic thunderstorms for around 30 to 40 days during the summer months.
How to Dress for a Winter Move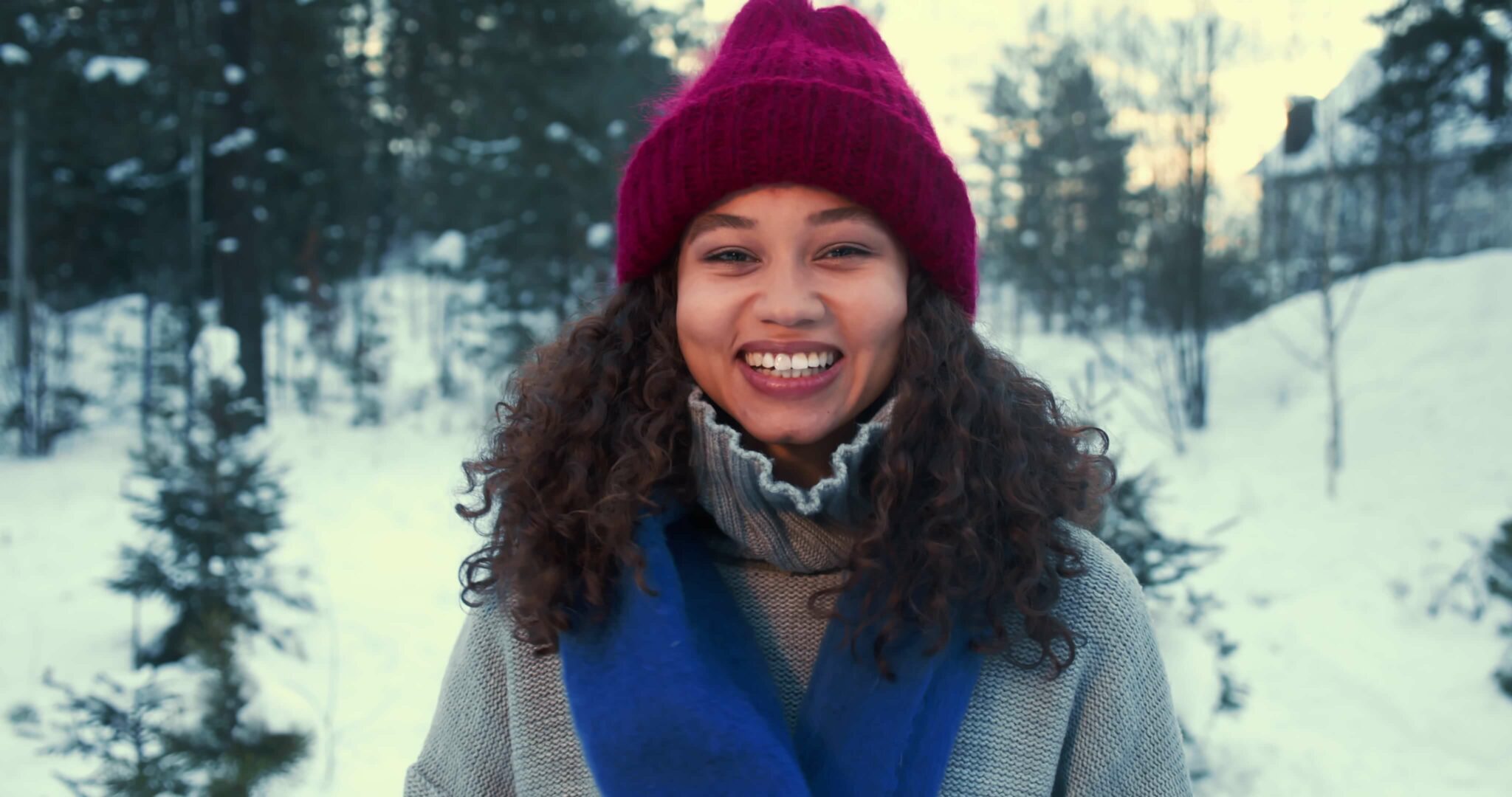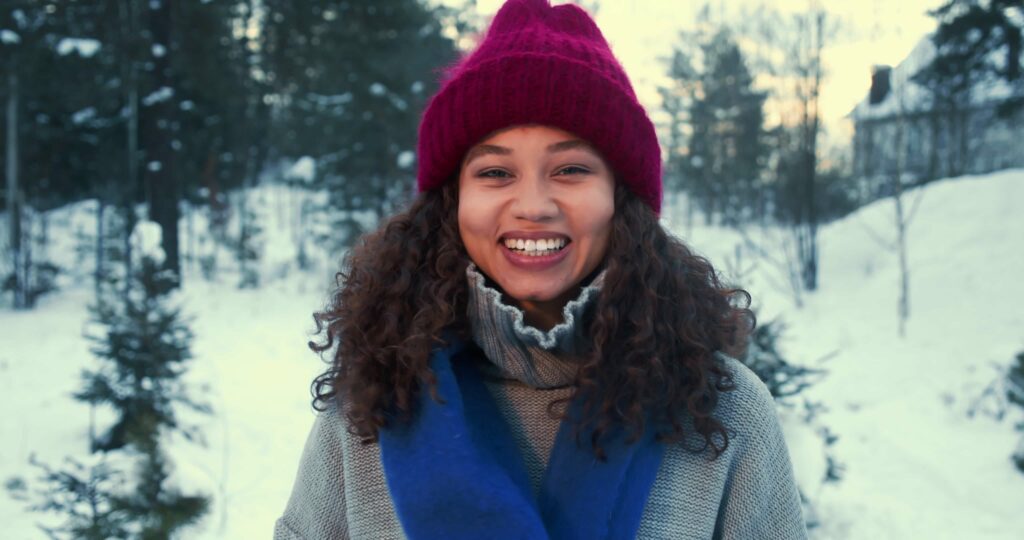 If you're moving to Minnesota from a state that enjoys a Mediterranean climate, being prepared for an extreme winter move is the best advice anyone can give you. In other words, you have to learn how to bundle up appropriately. 
Even if you hire a professional moving company with experience moving households during the winter months, you'll still most likely be involved with packing and unpacking your belongings that will expose you to extreme weather conditions.
If you're planning a DIY winter move, take advice from extreme weather survival experts. They recommend four primary layers to protect yourself from the harshest elements. We've provided a list below of the clothes you'll need to wear to protect yourself from the elements.
Protect your legs: Long underwear is one of the most important ways to keep your legs warm in even the coldest temps. If possible, buy long underwear made of a non-absorbent, breathable material to keep your skin dry.
Choose synthetic fabrics: Your next layer, or mid-layer, should be composed of shirts, sweaters, and pants made from synthetic materials and not cotton. Remember, cotton and linen fabrics are worn during mild and hot weather conditions. Natural fabrics trap moisture and take a long time to dry should you perspire while moving.
Insulate with a down jacket: When operating in the extreme cold, wear an outer layer with several inches of loft, like a down jacket.
Invest in a wind shell: Second to long underwear, the most essential layer you'll own for Minnesota winters is the shell layer. Studies conducted by REI show that wind shells worn over any garment can add up to 25°F of warmth in still air. In windy conditions, wind shells can increase warmth by 50°F or more.
Locals also suggest disposable hand and feet warmers for newcomers. Once exposed to air, these handy inventions release heat in the process to help keep toes and fingers warm. Also, be sure to cover your mouth with a scarf to protect your lungs from icy air and to wear sturdy, waterproof boots with good traction for snow and icy conditions.
You can also plan to set up a space heater in one of your bedrooms to create a heating hut environment that will give you and your moving team a safe and warm respite from extreme winter weather conditions.
What to Pack in Your Moving Truck During a Minnesota Winter Move
Minnesota weather can be unpredictable, which is why the DIY winter mover will want to be sure the items listed below are easily accessible in your moving truck or car. Even for the most experienced Minnesotan, winter drivers can find themselves temporarily stranded on a snow-packed road.
To maintain peace of mind, remember to keep your car gassed up and have the following supplies available in your vehicle:
Durable container to store the following vehicle supplies: Ice scraper with a brush, flashlight, window washer solvent, cat litter or sand for traction, snow shovel, jumper cables, first-aid kit, and mobile phone charger.
Durable container to store the following personal supplies: Extra clothing (hat, gloves, scarf), winter-rated sleeping bag, drinking water, and non-perishable snacks.
Warm Up Your Winter Move with Metro Self Storage
Whether you plan to move in the middle of winter or the height of summer, our Minnesota storage locations have you covered on comfort. Our climate-controlled storage facilities feature a wide range of options like interior loading bays, modern retail storage offices to warm up during chilly weather, and more!
Besides flexible month-to-month storage rentals, contact-free online reservations, and secure bill payment options, we give our customers affordable storage with these hard-to-beat self storage features:
Heated, Drive-Thru Storage
Interior Loading Bays
24-Hour Video Surveillance
Month-to-Month Leases
Motorcycle Storage
Online Payment Options
Deliveries Accepted 
Well-Lit Premises
When you're ready to start planning your move to Minnesota, find a Minneapolis location near you and rent your storage unit today!