Make Holiday Decoration Storage Easy with Metro Self Storage in Brooklyn
---
January 5, 2019 | Storage Tips
The guests have all gone home and you're facing New Year's resolutions with an optimistic attitude. But you still have to pack up all the holiday decorations. That's no small task. We totally get it. That's why you can make the job a lot less stressful by storing your holiday decorations in storage lockers at Metro Self Storage on Knapp Street in Brooklyn.
If saving money after holiday splurges is at the top of your list, we've got good news. Our Brooklyn storage lockers are the cheapest storage units we offer. After all, Brooklyn and New York are two cities that have a high cost of living and definitely keep you busy and occupied outside your apartment.
If you're looking for the best ways to store your Christmas decorations until next year seems overwhelming, consider these expert tips from organizing experts across the web.
How to Store Faux Fir Garlands and Holiday Wreaths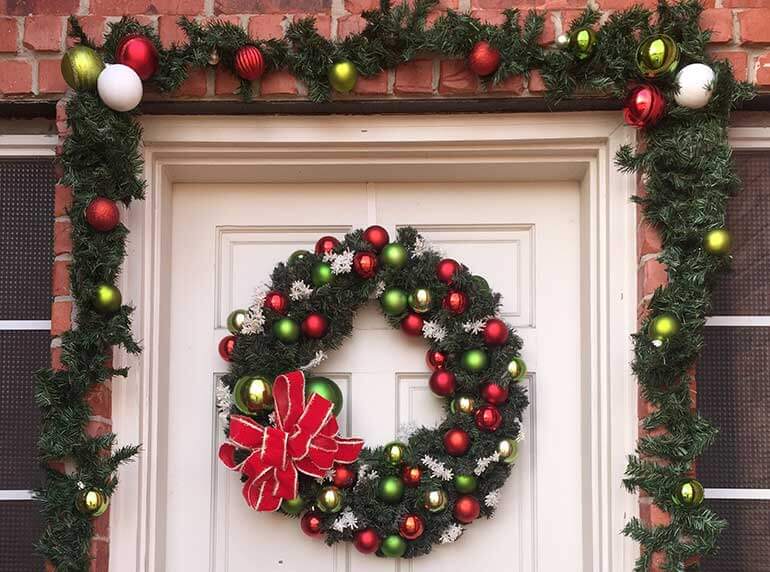 Monica Friel of Chaos to Order in Chicago recommends an elimination round before you start packing up and putting away your decorations. "Look through what you didn't get put out this year," she says. How long has it been since you've used some of those decorations? By eliminating what you no longer use, you won't be paying for storage space you don't need either Or better yet, "You can look beyond the usual Christmas decorations for storage," says Friel.
When it comes to storing hard-to-handle artificial garlands and wreaths, Better Homes & Gardens' suggests placing them in a large, plastic tub. When taking your fir garland down from the banister, doorway, or mantel to drape it carefully over your arm (or someone else's!) to keep it from getting tangled up and damaged. Fit a garland so it coils neatly inside the container and place extra tissue around the sides to keep it from shifting.
If you have any additional adornments that go with your garland, wrap them in tissue paper and store in the center of the container. Place a piece of paper inside the top of the container indicating where the garland goes. Don't forget to add a label on the outside so you'll remember for next year.
How to Store Holiday Dishes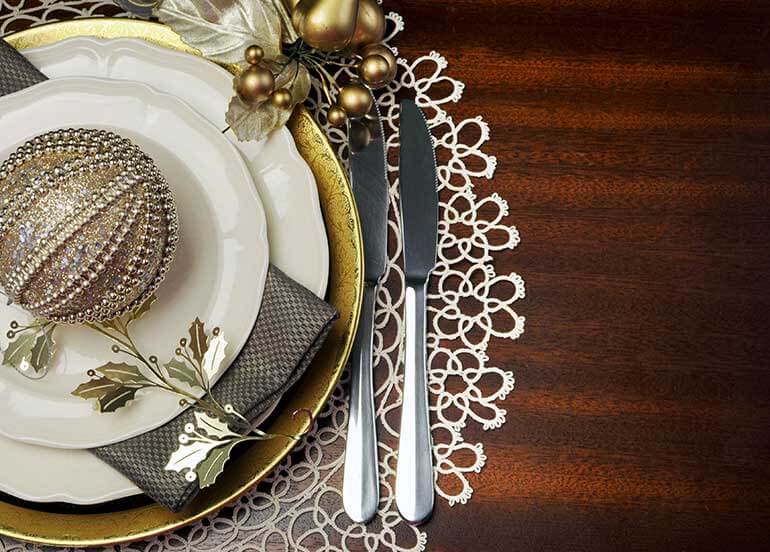 Getting out the holiday decorations marks the beginning of the season. Ensuring that you will find your cherished holiday dishes and delicate decorations undamaged starts with packing them up right. However, packing dishes can be the trickiest part of storing holiday decor.
Thankfully, Metro Self Storage has been in the business of helping families store their most valued possessions safely for more than 45 years. As the commercial says, "We know a thing or two … " about storing dishes.
Follow our holiday dish storage tips and don't let broken dishes to ruin your festive mood next year.
Not all cardboard storage boxes are equal; the first rule of thumb is to use dishpack boxes (you can pick them up at your local storage facility). Dishpack boxes are engineered to protect fragile items including plates, bowls, cups, glassware, and serving dishes.
Before placing any of your Christmas plates in your dishpack, cover the bottom with packing paper. If you've saved your wrapping paper, this is a great use. But use a little bubble wrap or recyclable packing paper too unless your paper is extra thick.
You will be adding more cushioning on the sides and top. So you can be super green and reuse old wrapping paper from the holidays in these areas as well. Remember to pack the largest and sturdiest dishes first at the bottom of the box. Wrap each plate completely with two layers of packing paper.
Place crumpled packing paper between each layer of dishes as well as in open spaces in the dishpak. Also, put some of the crumpled paper on top of the row of the box for extra protection before taping up the box. Then repeat, saving your lightest and most fragile dishes for the top layer.
How to Store Christmas Ornaments
Storing your ornaments in their original containers is not the most space-saving approach as it turns out. Besides, the original boxes will degrade over time. Instead, purchase a plastic bin with divided inserts that create a separate section for each carefully wrapped ornament.
You can find ornament storage systems at discount retailers and home improvement stores. I've had my ornament box for 10 years and it would fit perfectly into a storage locker in Brooklyn, NY along with my other holiday decorations.
Bins with dividers are ideal because they accommodate round ornaments as well as those odd-shaped ornaments you've picked up while on vacation. Dividers prevent the glass and other breakable ones from knocking into each other.
Pottery Barn also offers these money-saving and eco-friendly ornament storage ideas:
Save money and use found items from around the house such as egg cartons are perfect for smaller items, and they add an extra layer of protection.
For smaller ornaments, take all of those uses toilet paper rolls, cut them in half and place them vertically in a bin.
Use plastic or styrofoam cups and attach them to a piece of cardboard for layering into a bin. Place tissue paper, bubble wrap, or used wrapping paper between the layers to add even more protection.
Other Helpful Tips for Storage Lockers
Unless you have an inordinate amount of Christmas decorations, you'll probably only need a 4×5 or 5×5 storage locker to store your holiday decorations. These units types are similar to a small, walk-in closet and should provide plenty of space for ornament storage containers, wreaths, a dishpack box, and other holiday decorations you will want to safely store until next Christmas.
Keep in mind, extreme temperature swings can damage delicate ornaments or those made from plastic or paper. Brooklyn experiences high temperatures, humidity, and can dip below freezing during winter. No worries though because Metro Self Storage on Knapp Street is a fully enclosed climate controlled building.
A climate-controlled storage locker can help prevent weather-related damages and will keep all of your items safe from external weather conditions. You'll be more comfortable too with easy access to your storage locker.
Living in a big city has many advantages. You can walk or take public transportation almost anywhere and there are endless opportunities for entertainment and eating. However, there are trade-offs. With bigger cities come smaller housing options. If you're small-space living in Brooklyn, we've got cheap storage units to help out with the holidays.