5 Ways to Use Self Storage that Will Simplify Your Life
---
January 14, 2019 | Storage Tips
Self storage is useful for so many situations, and it would be hard to imagine what they all are! Even so, that doesn't stop us from trying. This blog is dedicated to helping our visitors understand how self storage can help simplify your life during any type of transition such as moving, selling a home, or expecting a new baby.
We work hard to bring you moving and storage tips, tricks, and expert advice. Our goal? To help you create more space and make life more manageable in ways you never imagined.
Whether you are rolling up your sleeves for a little spring cleaning or taking on an ambitious endeavor like moving across the country for a new job, let us show you how using self storage can help make life a little less stressful and a lot more manageable.
STORAGE UNITS CAN HOLD RECREATIONAL GEAR FOR ALL SEASONS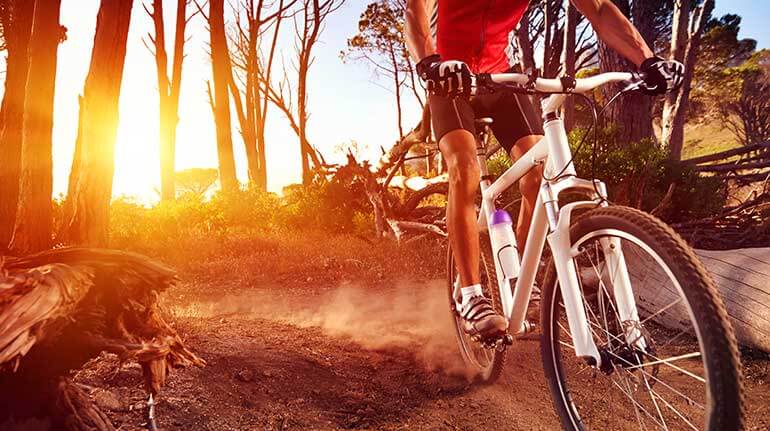 Whether you live in a big city or a small town, the great outdoors can always offer a great escape. From fishing in Florida to mountain biking in the Rocky Mountains, there are plenty of opportunities to enjoy outdoor recreations. With that enjoyment, however, comes the cost and responsibility of caring for all of the recreational gear that comes with it.
STORAGE UNITS FOR ALL TYPES OF RECREATIONAL GEAR
Participating in outdoor activities and sports usually comes with a price tag. Though many of us will choose to buy used equipment and pick up items from ski swaps, recreational gear is costly. Storing your seasonal outdoor sports equipment doesn't have to be though.
The types of recreational equipment people buy are vastly different—tents, mountain bikes and helmets, fishing and hunting gear, rock climbing ropes and crash pads for bouldering, kayaks  … and the list goes on.
A DRIVE-UP STORAGE UNIT IS LIKE AN EXTRA GARAGE
Storing recreational gear can take up a lot of space in your apartment or house. But what do you do if you don't have the extra space you need?
Self storage can simplify your life by providing you with the convenience of more square footage of home but for less money per square foot. This means it is a cheaper alternative to moving to a larger home or apartment.
Moreover, storage units come in a wide range of sizes, from handy, 3X5 storage lockers to larger, 10X10 units with drive-up access, finding secure storage provides you an easy way to keep doing the recreational activities you love without the worry of clutter at home.
SELF STORAGE MAKES IT EASIER TO LIVE IN A BIG CITY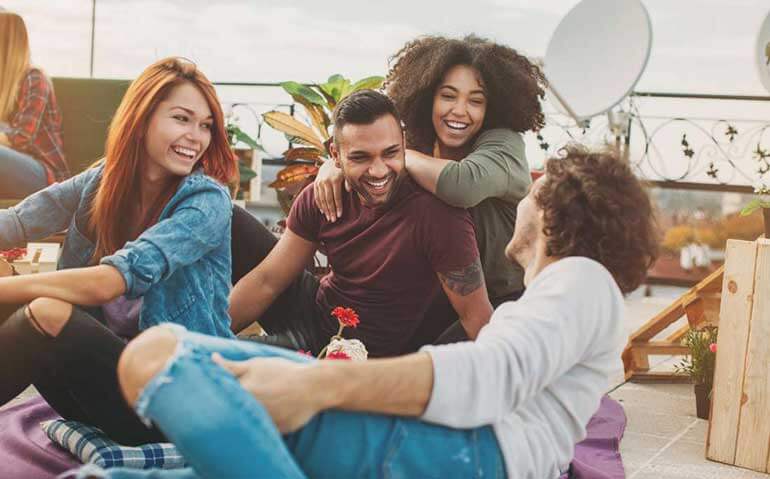 Everyone knows high rents and small spaces are the norms when it comes to living in big cities like New York, LA, and especially, San Francisco, rents are big, and spaces are small. This is especially true when living downtown or in highly desirable neighborhoods within a large city. Alternatively, it's easier to simplify your life if you live in a small apartment especially given today's trend towards minimalism.
SAVE YOUR MONEY
There is no doubt, rental prices for everything from apartments to commercial real estate is more expensive in a large metropolitan area. This holds true for self storage prices as well. Even so, instead of searching for a bigger apartment, loft, or house, you can rent a storage unit for less money per square foot.
MATCH YOUR LIFESTYLE
Large, small, or somewhere in between, you'll have no trouble finding the right-sized storage unit for your stuff. Small, storage lockers—sizes 3X4 and 4X5— are ideal for climbing gear (ropes, carabiners, cambrs, and more). Outdoor photographers and videographers can also store their equipment in storage lockers.
EXPAND YOUR SPACE
Today's self storage facilities offer a wide selection of sizes and features when it comes to choosing the right fit for your lifestyle and belongings. In cities, storage facilities are usually multi-story with climate control with some even offering 24-hour access. It nearby 'burbs, like in the Atlanta Metro, you can find facilities with outdoor drive-up access as well as indoor climate-controlled units.
DECLUTTER YOUR HOME ANY TIME OF YEAR WITH SELF STORAGE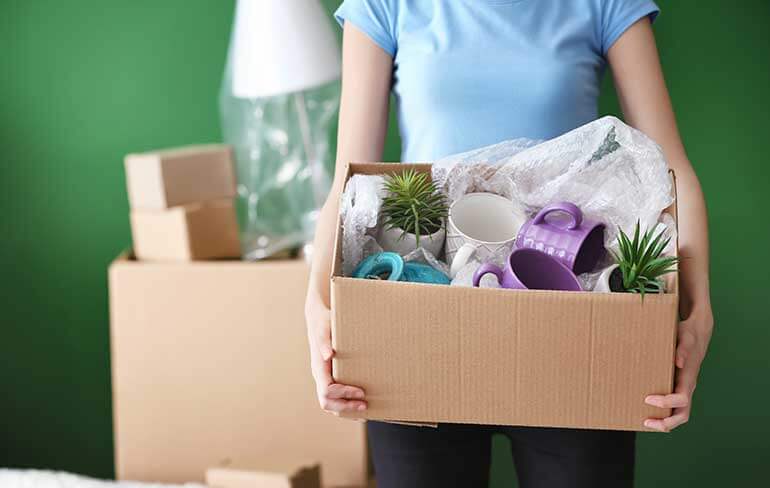 According to NBC's Jean Chatkzy, one in four Americans have a clutter problem. Research conducted for the Huffington Post revealed, "84 percent of Americans worry that their homes aren't organized (or clean) enough—and 55 percent of those folks say it's a big cause of stress." Is it any wonder then that the self storage industry has been booming for the last several years?
While there are plenty of avenues for turning your "garbage into gold" by selling items you no longer want, the average U.S. household has 300,000 things. Therefore, chances are pretty high that even after you've purged, you may still desire fewer things and more free spaces in your home to further simplify your life.
PRESERVE RECORDS AND TAX DOCUMENTS
Most accountants and even lawyers will advise their clients to keep ALL financial documents (taxes, investments, credit card statements, loans, etc.) indefinitely. If the Social Security Office is missing your biggest income-earning year, only you have the ability to provide what they are missing. Small self storage units are also ideal for storing business documents as well as home and vehicle documents (mortgage files, insurance policies, home appliances manuals, etc.).
CHERISH FAMILY HEIRLOOMS AND KEEPSAKES
Keepsakes include special items, such as photo albums, antiques, collectibles, and furniture that you want to keep for future generations or to use later down the road. While you might not need these items on a day-to-day basis, they're belongings you want to keep for emotional or personal value
MAKE ROOM FOR SEASONAL ITEMS
Seasonal items can include winter and summer clothing, holiday decorations, lawn equipment, boats and ATVs, and sporting gear. These are usually the possessions you keep in closets, garages, attics, or basements when they're not in use.
How do you determine what needs to go into self storage? That's easy. Create an inventory of the non-essential items taking up space in your home. The best way to take stock of these items is to separate them into four categories: records, keepsakes, seasonal, and junk.
USE SELF STORAGE WHILE STAGING YOUR HOME FOR RESALE
Let's face it, moving is already stressful enough. The logistics of buying, selling, or renting a new home coupled with already busy schedules can easily throw off the work-life balance. Thankfully, when you combine a great realtor with an awesome storage unit, selling your home can almost be enjoyable. Yep, you read that right. Staging your home for resale often gives sellers pause on whether they really want to sell.
STAGED HOMES SELL FOR MORE MONEY
According to a study conducted by the National Association of REALTORS® (NAR), homes that are staged are selling faster and at higher prices than those that are not staged.
HIDE YOUR JUNK IN A STORAGE UNIT
In a perfect world, your home-for-sale would look like Marie Kondo lived there— it would be neat, tidy, and perfectly staged. In the real world, renting a storage unit short term comes in handy for life transitions like selling your home and moving into a new home.
While your first inclination might be to stuff everything in a closet or spare bedroom, potential buyers a curious lot. It's almost guaranteed they will open doors. "Storage space sells homes, and you want home buyers to think you have plenty of it," says Noelle Nielsen, a real estate professional with Bright BirchGroup | Re/Max Advantage Plus in Burnsville, MN.
Keep your home tidy and remove all personal items like family photographs. This allows buyers to imagine themselves living in your home.
SELF STORAGE CAN HELP WHEN YOU'RE BETWEEN HOMES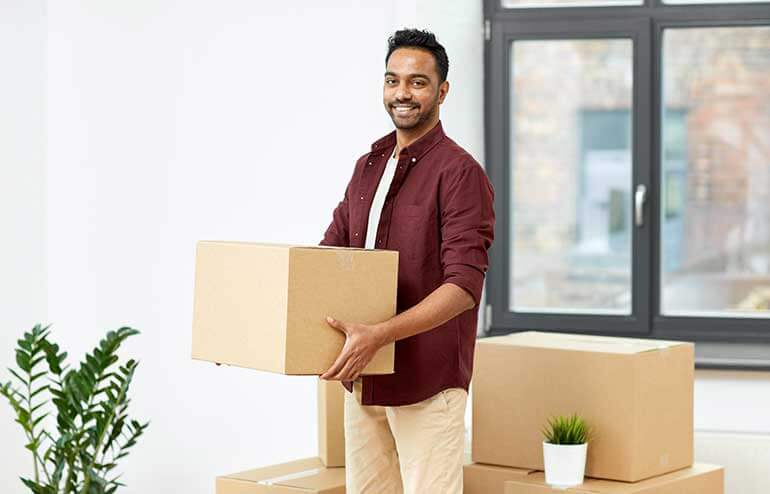 Whenever you're moving into a new apartment or house, you have a lot to think about. Often, for renters, the old lease ends before the new one begins. For homebuyers, their house may sell before they've closed escrow on their new home. What do you do with all your furniture and household belongings when this happens?
The Property Manager at your local Metro Self Storage can help you navigate the process with tips on renting and moving into a storage unit to help along the way. A self storage unit can be an easy, affordable answer for bridging the gap between leases.
FLEXIBLE MONTH-TO-MONTH LEASES
Whether you are a college student needing dorm-room storage or a professional moving abroad, a short-term storage unit will give you the flexibility to rent for as long or as little time as you need. Moreover, you can manage your unit from anywhere as long as you choose a storage provider that offers online bill pay.
EASY, CONVENIENT ACCESS 365 DAYS A YEAR
Look for a local self storage company that offers modern security systems like 24-hour video surveillance, ample lighting, and electronic keypad access. If you're living with a friend or family member temporarily, organizing your storage unit so you'll have easy access to move things in and out that you may need.
FIND A FRIENDLY STORAGE MANAGER
A self storage manager who offers excellent customer service is easy to spot. Someone who is outgoing and friendly will be your guide to a great experience. But most importantly, is feeling assured that you can trust the people you're working with at a storage facility.
For many, self storage is a lifesaver during difficult transitions like a new family member or unexpected move. Knowing the company you're working with is reliable, friendly, and secure means you can focus on other ways to simplify your life without worry or concern.
AFTER MOVE-IN BE SURE TO CHECK-IN
One of the most significant reasons self storage will simplify your life is because it is so much easier than finding a bigger home or apartment (Or friend's garage) for your belongings. Though, one thing many self storage users don't consider is whether or not they should go visit their storage unit.
If you are one of those people who doesn't need to swing by the facility and grab items frequently, then schedule a time every three months or so to stop by your unit. It is always a good idea to regularly check in on items in your storage unit to make sure you stored things correctly and that everything is still in good condition.
Get Your Storage Unit with Metro Self Storage
Ready to get started on your storage journey? Find a Metro Self Storage facility near you to get your unit today!