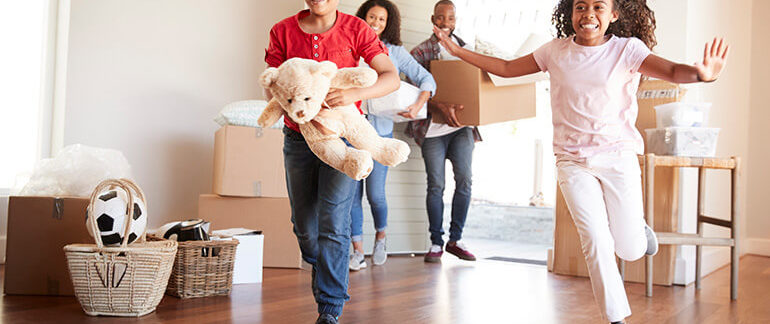 Moving to Austell, GA? Here's Everything You Need to Know
---
May 2, 2019 | Your Local Metro
Ray Charles had Georgia on his mind and if you're moving to Austell, GA then you probably do too. Located only 18 miles from Atlanta, Austell will give you the suburban lifestyle that you're looking for with easy access to big-city amenities.
With Georgia being ranked 16th in affordability and having the 5th highest GDP in the country, you'll love the low cost of living in Austell, GA as much as you'll love the Oak tree-lined streets. And don't worry, even though "The Walking Dead" was filmed in nearby cities Atlanta and Senoia, you'll be amongst some of the most okay living folks in Georgia.
With easy access to interstate highways, railroads, and Sweetwater Creek running right through town you'll enjoy a small-town vibe and community with easy access to the big city of Atlanta, Georgia.
People You'll Meet in Austell, GA
When you think of Georgia, you probably think of Southern charm and hospitality and Austell is no different. Whether you're at the annual Spring Festival or newly established Veterans Day Parade, you'll be amongst some of the finest and living folks in the state. It's a diverse community where 72% of the households are families with 40% of those families raising kids. The median age of your new neighbors will be 36-years old. According to the 2010 Census, the population in Austell was 6581, but fast-growing.
What to Do in Austell, GA
There is no shortage of things to do Austell, GA. The city is always creating more community events. This year the city of Austell will introduce a Veterans Day Parade and the Spring Festival brings everyone out to celebrate.
Even though it can be hot and muggy, Austell thrives during the summer months too. Stop by "Foodtruck Thursdays" to grab a bite with your family, participate in local activities like disc golf, a frog toss, or play softball. Austell loves softball and boasts five softball fields in town. There are a whopping 30 city leagues and 32 youth teams with cheerleaders to rev up the crowds.
You'll find nature close by at Sweetwater Creek and Lithia Springs State Park just five minutes outside of town. Lucky for you there are dozens of hiking trails, fishing, picnic areas, boat rentals, and even Ranger-led kayak and paddle tours.
It's hard to miss Six Flags over Georgia which is located in Austell, GA. You might recognize this landmark from the 2015 version of the movie "Vacation." Leave the family station wagon behind in favor of an RV road trip – a fun-filled adventure to one of Austell's many attractions. Season Passes are a great bargain for Austell residents starting at only $5.99 a month. Now that's what we call affordable family fun.
Where to Eat
You'll be living in the Peach State when moving to Austell, GA, so if you don't already, you'll soon love peaches! Especially grilled peaches and peach cobbler as those are favorites around town. And if you like sweet tea, soul food, or anything deep-fried, then you'll be thrilled to be living in Austell.
Putting a new spin on food carts, Austell is opening a new container park where each restaurant is housed in an old shipping container. You'll enjoy craft beer and shaved ice on a hot summer afternoon, and burgers topped with vegetables grown at the onsite garden.
If you love barbecue then moving to Austell is the right choice for you. Wallace Barbecue is a must-try for an authentic barbecue experience. It's family-run, priced right and they've been using the same recipes for decades.
South Cobb Diner is another great dining option for Southern barbecue. Try Southern favorites in a lively, family atmosphere that's affordable and serves really big portions.
If you're looking for cultural cuisine you can try:
Great Wall for Chinese Food
Giovannis for Italian
Thai of Austell for Thai
Okinawa Restaurant for sushi and Japanese
Schools and Housing
Living in Austell, GA has its perks and affordability is one of them. According to Zillow, the average rent is $1297, which is a few hundred dollars less than in the surrounding areas. Home prices average $162,400.
If you're moving to Austell, GA with children then you'll undoubtedly want to know about the school system. Austell boasts three schools within the city limits.
Contact the Cobb County School District's Transportation Office at (770) 528-6500 to determine which school is near your residence.
Sports Teams
There are five major sports teams in Georgia, so when you move to Austell, you'll be all set for sports. Your new teams are the Atlanta Braves, Atlanta Falcons, Atlanta Hawks, Atlanta United FC, Atlanta Dream.
Lucky for you, Atlanta is only 20 miles away so that you can cheer for your favorite teams in person. Then there are the Georgia Bulldogs from the University of Georgia located in Athens. Go Dawgs!
More Fun Facts
Don't forget to pack your mosquito repellent! Some say the mosquito is Georgia's state bird.
Austell is home to Lithia Springs Mineral Waters. Early visitors to the area said the water had medicinal and therapeutic value. It was visited by; Charlie Chaplin, Mark Twain and Presidents, Rosevelt, McKinley, and Taft.
The summers are hot, long, and humid with an average temperature of 89 degrees.
The winters are mild with average daytime temps between 30-50 degrees and not much snow.
Your Storage Solution
Moving to a new home is the number one reason people need to store their belongings. Metro Self Storage is a brand new Austell storage facility featuring a huge selection of secure, climate-controlled units. Our professionally trained team is here ready to help make your move as stress-free as possible.