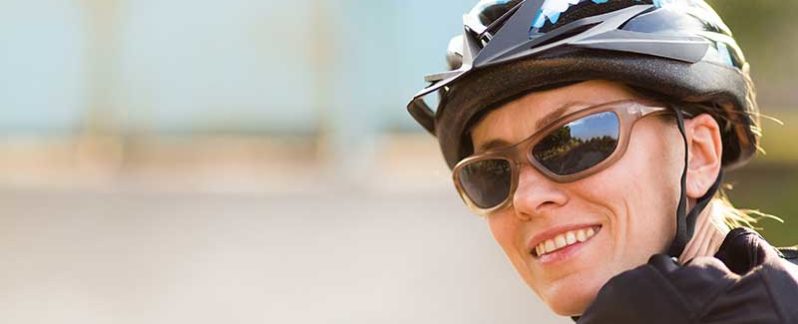 Storage Units Can Hold Recreational Gear for All Seasons
---
April 21, 2019 | Storage Tips
Living an active lifestyle requires a little planning and a lot of organizing. It seems every outdoor activity requires recreational gear.
From ski gloves and goggles to tents and fishing poles, keeping track of everything can save you time when your next adventure calls. Thanks to Metro Self Storage, we've put together a few tips to help you get organized and on to your next adventure!
Is your outdoor recreational gear outdated?
As your collection of mountain bikes, golf clubs, and camping gear continue to grow, your garage is probably shrinking. However, if you're living in a big city, you may not even have a garage. Storing your recreational gear in an extra bedroom or balcony isn't ideal either.
Consider selling extra items you might be able to live without or keeping them somewhere you can trust with help from Metro Self Storage. With extended access hours every day of the year, keeping your extra gear in a conveniently located storage center is a great way to create more space.
How Self Storage can Protect Your Outdoor Gear
No matter what your favorite outdoor activity may be, recreational gear is an investment especially, if you love adventure sports like mountain biking or getting out for a round of golf.
If you live in a region of the country where it snows during winter then seasonal storage is an alternative way to keep the items your not using safely stored.  Thankfully, storage units come in a wide range of sizes too. From 3X5 storage lockers to drive up 10×10 storage units, there's is sure to be a solution for every type of recreational gear.
For example, camping gear can include things like tents, backpacks, sleeping bags, and other odds and ends. These items will usually fit nicely in 5×5 and 10X10 storage units. Safely store large recreational gear such as canoes, kayaks, or fishing boats, medium-sized storage units ranging from 5×10 to 10×15 will be your best bet.
Drive-up storage units with wide, roll-up doors make loading and unloading your gear easy. Whether you're dropping off gear after a weekend adventure or stopping by before the sun rises, Metro Self Storage facilities are designed to accommodate your schedule.
Do I need climate control for outdoor gear?
It may seem contrary to store rugged, durable, products in a climate-controlled environment but it's highly recommended in some cases. If you live in a city or town that experiences high heat and humidity or extreme winters, then consider climate control.
Items to place in climate-controlled storage include surfboards, which can warp in high heat and humidity without airflow and sleeping bags and tents, which are made from fabric and susceptible to mold and mildew.
Self Storage Makes Economic Sense for Some
There are some clever tricks and tips for storing recreational gear at home. And who better to offer up helpful tips than REI, America's favorite place to shop for sporting goods, camping gear, travel equipment, and clothes.
REI's first tip is to personalize your storage space in a way the inspires you, and we couldn't agree more. Hang posters and photos of nature or your outdoor adventures to remind you how much you love having your gear ready and in good working order when you need it.
Cleaning, repairing, and properly storing recreational gear isn't as fun as using it, but it's worth you're time and effort. If you're dealing with minimal storage space at home, renting a storage unit is often cheaper per square foot than the rent or mortgage on your home.
We find many of our customers store recreational gear seasonally, which lessens the annual cost of extra storage space outside the home.
At the end of the day, keeping all your gear in excellent shape will make reselling items more profitable when it's time to replace them or try out a new sport altogether.
Self storage provides an easy way to keep doing the outdoor activities you love whether you live in a tiny apartment in a big city or in a home tight on space. You won't have to compete with anyone else for storage space either when you have a safe location to store your gear.
If You Need Extra Space, We've got a Solution
At Metro Self Storage, we've been helping people just like you find more space in their lives since 1973. Today's growing trend to declutter, downsize, and simplify our living spaces is one we've advocated for many years. Keeping our homes and garages organized keeps us more productive and makes it easier to relax and genuinely enjoy the spaces we live in.
Learn more about the types of storage solutions we offer here and be ready for your next great outdoor adventure-ready and waiting for you just around the corner, and when you're ready, rent a location at a Metro Self Storage facility near you.