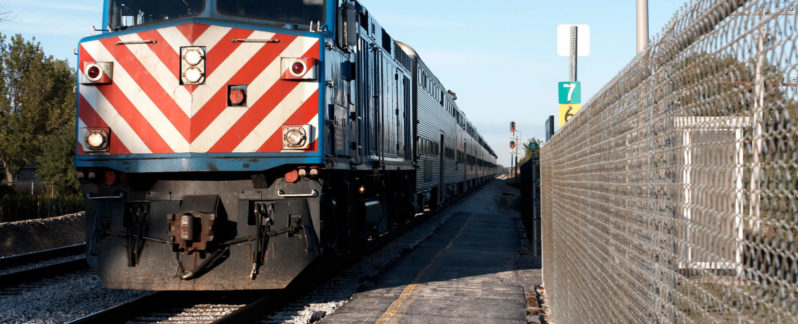 Moving to West Chicago, IL? 7 Things You Need to Know
---
July 20, 2015 | Moving
Whether you are visiting or moving to West Chicago, the area is an attractive destination. Located 30-miles due west of downtown Chicago in DuPage County, West Chicago has a rich history and offers something for everyone.
West Chicago formed when three railroads came together in the area. Manufacturing jobs, eating houses, and hotels for travelers soon sprang up because so many trains met at this juncture. Most of the residents were chiefly farmers and railroad employees.
Today, West Chicago is a popular commuter town (due to its more affordable rents) to nearby Chicago. Additionally, you can leave your car behind and take public transportation (the METRA) to downtown Chicago.

On The Home Front
Buying a Home
Moving to West Chicago can be an expensive proposition if you want to live in one of its popular suburbs. Before you start hunting for homes for sale in West Chicago, IL, spend some time to confirm that your credit is in good shape.
You can easily do this by requesting your credit report from the three credit bureaus, and thanks to a federal law, they're free. After that task is checked off your list, visit at least three West Chicago real estate offices and speak with at least three people before choosing a realtor.
Renting a Home
If you are looking for an apartment for rent, the Apartment List website is fun and easy to use, but you have to give your full name and email address before they'll show you any rental listings in your area.
However, if you aren't ready to alert the world you might be moving, there are plenty of other online options such as Trulia to get started on your search for apartments and homes for rent in West Chicago, IL.
Can't Decide?
If the thought of buying a house right after planning and organizing a move is daunting, or you want to get more familiar with the neighborhoods before deciding where to buy a home, don't worry.
After moving to West Chicago, it is not uncommon for people to rent before they buy a home. Actually, it's a very sane approach when moving to a new city anywhere.
Putting some of your belongings in a temporary, secure storage unit can be a real lifesaver by allowing you to rent a smaller place while you look for a home to buy. Figuring out what size storage unit to rent isn't as difficult as it sounds either, and a friendly knowledgeable storage professional will gladly help you in any way they can.
Out and About in West Chicago

Into the Woods
If you're an outdoor enthusiast, DuPage Forest Preserves could be the very reason you are moving to West Chicago. Many are ideal for camping, fishing, picnicking, cross-country skiing, tubing, biking, (are we exhausted yet?) and, of course, hiking.
Star Attraction
Located just off IL-64 in West Chicago, Cascade Drive-In Movie Theater gets high marks on Google reviews. This single-screen venue shows mainstream movies with the option of watching from your car or seated on heated patios. Folks who go here say things like, "Cascade is hands down the best value for good ol' American fun."
Got Golf?
West Chicagoans describe Coyote Crossing Mini Golf as a "nice oasis of fun." Located in Carol Stream on North Avenue, Coyote Crossing is rated highly as an affordable group activity. The wait can get long on the weekends, but the snacks and drinks are fairly priced at this small no-frills miniature golf course in West Chicago.
Backyard Barbecue
If you are moving into town from out of state, then it won't be long until you've had your fill of Chicago food specialties, namely hot dogs, and deep-dish pizzas. No need to fret. Instead, check out Hawthorne's Backyard Bar and Grill on W. Hawthorne Lane. They're catching up with barbecue Hall-of-Famers like Memphis and North Carolina. And better still, Hawthorne's is known for serving large portions.
If you're moving to West Chicago and need storage space to help with the transition, we can help. Visit us online to learn more about our climate-controlled storage units in West Chicago, IL.