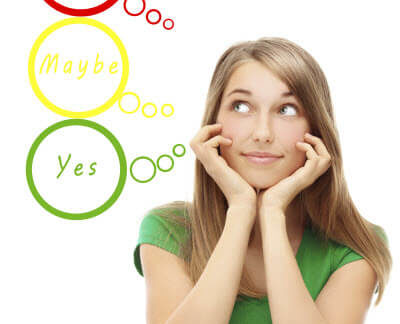 6 Tips for Choosing the Right Moving Company
---
July 13, 2015 | Moving
Did you know that the average American will move approximately 12 times during his or her lifetime? Choosing the right moving company can be the difference between chaos andcalm.. Usually, it's because we need more space, got a new job, or are downsizing.
Whatever the reason for your move take comfort knowing you're not alone. Millions of other Americans are taking on the challenge of moving this summer too.
Whether you are moving with pets or need a long distance moving company to take your household possessions to another state or are wondering how much to tip movers, here are some helpful moving tips on how to choose the right moving company.
Tip 1: Find a reliable mover
A quick Google search for a local moving company will yield a myriad of results. However, what you want to find is a mover with a stellar reputation. Reading online reviews is helpful, but a recommendation from someone you know is even better. Ask co-workers, family members, or people who have recently moved into your neighborhood if they can recommend home movers.
Tip 2: Get three moving company estimates
Most movers will provide potential customers with a free moving quote. Some companies prefer to work with non-binding moving estimates. This means you'll be charged based on the moving services and products provided by the moving company and the actual weight of all your things once they are loaded onto the moving truck. 
A binding moving estimate guarantees the final moving cost. Expect the moving company estimator to tour your living spaces including the garage and attic. A binding moving estimate guarantees you'll pay the amount quoted by the estimator for everything they quote to you—even if your shipment ends up weighing more than was estimated.
The big advantage here is that there won't be any surprises—you'll know exactly how much your move is going to cost up front.
Tip 3: Which moving service is right for you?
Depending on your budget and needs, hiring full-service home movers means they'll handle as much or as little of your moving checklist as you'd like. Choose from having the movers pack everything in your house and garage, only fragile items, or any combination of services.
Professional movers know how to move your furniture without causing injuries, and will disassemble your beds and then reassemble them in your new home. If you plan to put some or all of your household possessions in a storage unit, be sure to prepare your furniture for storage ahead of time.
For the do-it-yourselfer, taking the lead on all of the aspects of your move, including all of the packing, can be worthwhile when it comes to saving money. In most scenarios, you'll want to begin packing up your home well in advance of the actual move date. 
Tip 4: What's your stuff worth?
If you have accumulated a lifetime of household valuables such as high-end artwork, clothing, kitchenware, and bedroom furniture, then fork over the big bucks for Full Value Protection Insurance. Otherwise, your mover assumes liability for no more than 60 cents per pound per item.
While it's unlikely there will be a disaster, unexpected things can happen; like the time our friends watched helplessly as their fully loaded moving truck rolled down the driveway, crashed into a tree, and then promptly burst into flames.
Tip 5: Moving across state lines?
It is never advisable to use a moving company that cannot provide you with an operating license number and verification of insurance. This is especially true if you are hiring a company to move you across state lines. Ask for the moving company's US DOT number before signing on the dotted line. A quick search on The Federal Motor Carrier Safety Administration website will confirm they are currently licensed and insured.
Tip 6: Moving etiquette
One of the most frequently asked questions when hiring a moving company is, "How much should I tip my movers?" Tipping in any scenario is ultimately up to you and purely a reflection of your overall satisfaction with the service you've received. With that said, how much you tip your movers can range anywhere from 5% to 20%. Even a modest tip shows movers how much they much you appreciate them on your big day.
Bonus Tip:
Select storage facilities offer an extensive array of moving supplies including hard-to-find items such as mattress covers, art and mirror boxes, and dish-pack boxes for purchase. If you need a temporary storage unit check out Metro Self Storage to find a location near you. Our friendly self storage experts will gladly give you free advice on packing, moving and storage tips.