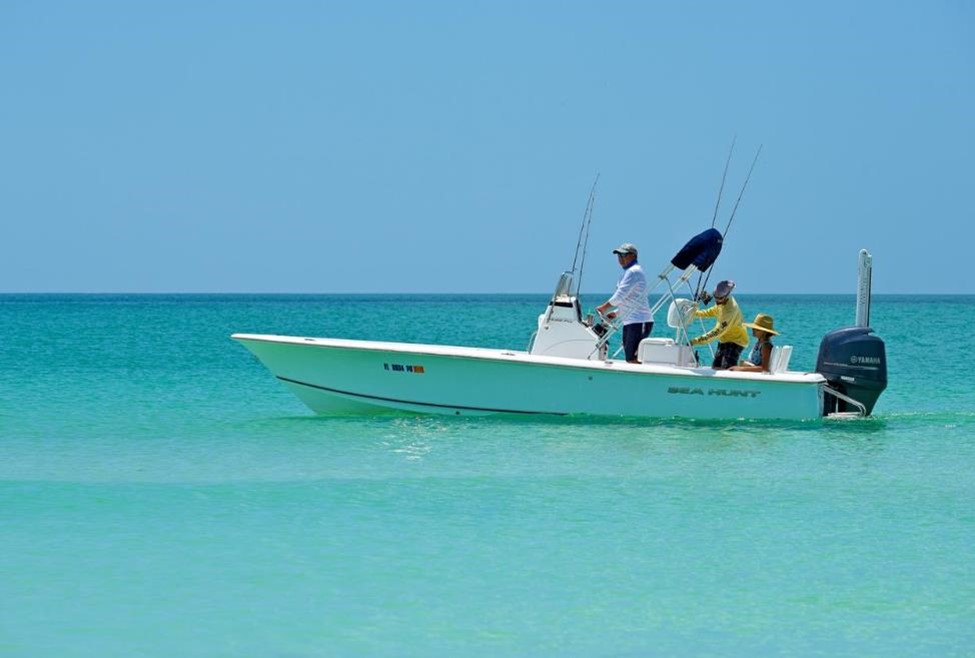 Prepare for Your Florida Boating Adventure
---
July 13, 2021 | Travel Destinations
Florida's long coastlines and numerous lakes make it a fishing and boating paradise. In 2019 alone, the state claimed the title of highest number of recreational boat registrations with nearly 936,000 vessels. If you're the brand new owner of a boat, you may need a crash course in what boat ownership entails. It's more than just heading out onto the water and opening up the throttle, after all.
Whether your boat ownership involves spending long hours casting lines in the water or speeding along with an innertube or skis trailing behind, be prepared to meet all the legal and safety requirements. Keep your boat afloat and your mood from sinking with these tips from Metro Self Storage.
Boat License Requirements in Florida
Florida doesn't have a traditional "boat license," but it does have some requirements related to safety. If your plans for boat ownership involve a motorboat with more than 10 horsepower and you were born after January 1, 1988, you must take an approved safety course. Upon completion of this training, you'll have a Boating Safety Education Identification Card that's valid for the rest of your life.
Even though there's no license for boat operation, you do have to register your boat with the state—usually at your local tax collector's office. Exceptions to this rule include non-motor-powered vessels that are less than 16 feet long. You also aren't required to register kayaks, canoes, or rowing sculls. Registration has to be renewed each year, and there are specific rules about placement of stickers and your Certificate of Registration.
Florida Boat Insurance Requirements
Florida doesn't require boat insurance, but that doesn't mean you should automatically pass on shopping for some. If you don't own your boat outright, the lender may require you to carry it as part of your contract for financing. Marinas, too, may ask you to insure your vessel.
Boat insurance isn't just important to protect your property, even though that's a good reason to have it. Boat insurance can also help cover the cost of damage caused by a collision that's your fault (or that of an uninsured boater). In addition, it can help pay for bodily harm or property damage that you cause.
Finally, boat insurance can cover other losses, such as damaged or stolen equipment, incidental damage during transit or in the water, and having your boat towed in the event that it is disabled.
Florida Required Boat Safety Equipment
We've talked about the paperwork, but what does it take to safely operate your boat in Florida? Some items, such as life jackets, seem obvious. Others might be surprising:
Personal Flotation Devices
Everyone on your boat, or being towed behind it, must have a personal flotation device (a lifejacket). These must meet U.S. Coast Guard regulations, be in serviceable condition, and properly stored. In addition to wearable PFDs, a throwable "Type IV" device must be onboard.
Fire Extinguisher
A USCG-approved B-1 fire extinguisher is required for all recreational motorboats. One exception is vessels less than 26 feet long built in a way where gas fumes can't accumulate. Any boat with built-in fuel tanks and inboard engines must carry a fire extinguisher. Non-motorized boats, for obvious reasons, are exempt.
Visual Distress Signal
Planning on taking your boat out on coastal waters or further out to sea? You need a visual distress signal.
Sound-producing Devices
If your boat is less than 40 feet in length, you need to carry a sound-producing device. This can be a horn, bell, whistle, or something similar. It does need to produce signals required by navigational rules.
Backfire Flame Control
If your boat's engine was installed after April 25, 1940, you need backfire flame control. Outboard motors do not require this.
Ventilation
If your boat has a closed compartment that contains a gasoline engine or a gas tank, you need two ventilation ducts for every compartment. Engine compartments where the gasoline engine has a cranking motor must also have power-operated exhaust blowers.
Lights
Your boat is required to have lights for operation between sunset and sunrise, or during periods of low visibility—fog, rain, or hazy conditions. See the Coast Guard Navigation Rules for more information on lighting.
Other Equipment
While not required, it's also recommended to use an anchor, a device to bale out water—such as a bilge pump—and an oar or paddle in case the engine fails.
Preparing Your Boat for the Water
The best way to prepare your boat for a trip on the water is to first ensure all the above safety regulations are met and equipment is present. The second best way is to check the boat's hull, propellers, and other systems for signs of wear, tear, or damage. Check and change the oil if you haven't done so prior to the off-season. Finally, clean your boat—especially if you've left it uncovered during the off-season. Make sure to wax it with heavy-duty polish.
Proper Boat Storage in Florida
Properly storing your boat in between trips out on the water—or seasons—can go a long way toward making sure it's water-ready no matter when (or where) you want to use it. Everything that you can do to prepare for an aquatic excursion also applies to storing your boat. Once it's time to bring it ashore for the season, check for cracks in the hull, any damage to the engines or other systems, and giving it a good clean. Invest in a good cover and the right kind of trailer, and you'll be able to store your boat for both the long- and short-term.
If you're in need of boat storage in Florida, consider the storage professionals at Metro Self Storage. Many of our area facilities feature outdoor boat storage, which can be a great way to save space in your garage or driveway. Got something else to store? We have plenty of space available for your other storage needs, too. To get started, find your nearest Metro Self Storage facility and give us a call to ask about storage and boat parking availability.