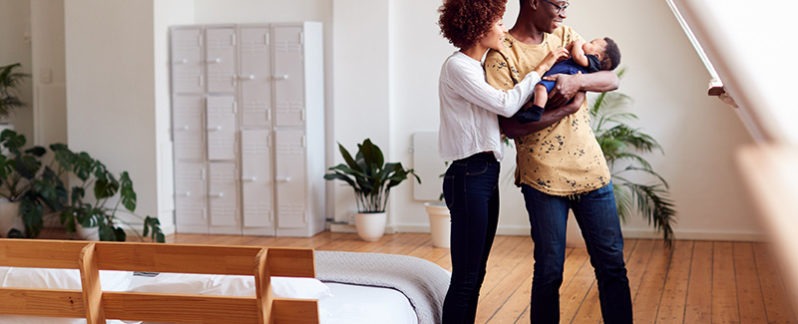 Tips for Moving with Your New Baby
---
April 10, 2017 | Family Life
There is no denying, moving is stressful. Especially when a new baby is involved. You can go ahead and multiply that stress exponentially if you are moving with a new baby and your pet. Naturally, keeping everyone safe and sane is the primary goal.
New parents often ask, "How do I even go about moving with a newborn baby?" And,  the majority of the pregnancy advice you get will probably be to move before the baby arrives. However, here at Metro Self Storage, we understand that life happens.
Moving with a newborn baby is possible. Whether you are actively looking for a new home to buy or decided to move out of your rental because of a leaky roof. Especially, if you can plan ahead and extend the time it takes to unpack everything in your new home.
Hire Movers to Pack up the House and Load the Moving Truck
Whether you are planning a DIY move or hiring professional moving company, you will end up packing lots and lots of boxes.
According to the American Pregnancy Association, "Whether you should be lifting during pregnancy or not is a question for your health care provider but the general rule of thumb is to let someone else do it for you." Postpartum moms will want to follow this advice and well and lean on friends, family, and neighbors to help.
Free up Your Hands with a Baby Carrier
Babywearing has been practiced around the world for centuries and is designed to give parents freedom and comfort babies at the same time. If you haven't already done so, add a baby carrier to your registry right away.
While getting a carrier isn't a necessity for most moms and their newborns, it will be for moms moving with a newborn baby. It is the only gadget that allows you to be hands-free. There are three types of baby carriers. However, wraps and slings are better suited for newborns.
Baby wraps like the Moby is one big piece of cotton jersey fabric that you configure around you and the baby. Parents say that it takes quite a bit of practice to get the hang of wrapping it, however. There is an art to having it not be too loose or too tight.
Moving moms might be too busy to add one more thing to their list. The ring sling is ideal because it can be used right from birth and through your child's toddler years. Babywearing parents say it is their favorite product. Moreover, having your hands-free for unpacking boxes while your little one is close to you will comfort you and the baby.
Tell Your Child About Their Move Time and Again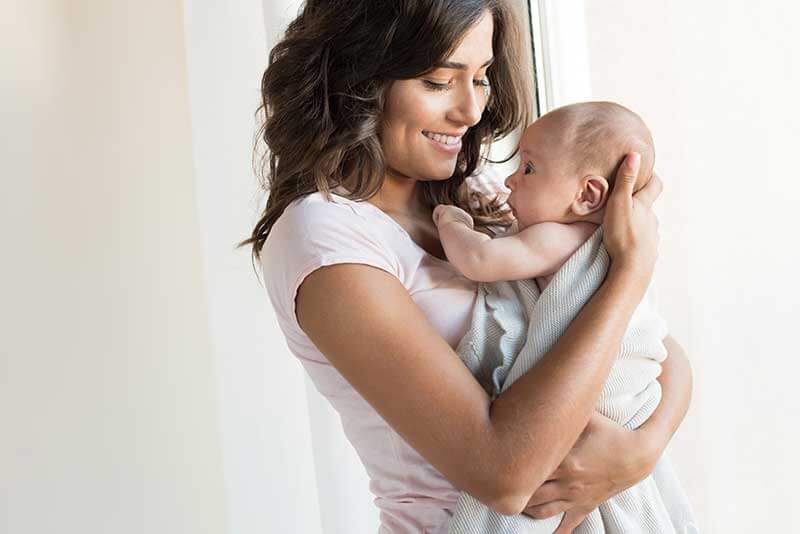 Arriving at your new home during those weeks and months it takes to recover from childbirth means you can unpack and rearrange all of your belongings without that big baby bump.
Moreover, newborns are easier than you might think. Unless they are colicky, they mostly sleep in between feeding and diaper changes. Don't worry about assembling a new crib before you move; newborns can sleep in a bassinet or portable cradle the first few months easily.
The most important thing to remember is that the baby feels your emotions. So be sure to minimize your stress where you can and accept all help offered. Look ahead to the time you can share your story about moving with your newborn with your child.
Rent a Moving Truck from Metro
If you are planning a move with your newborn, a moving truck is essential. If it's not in the budget to hire a moving company, rely on your partner, family, or friends to help you get eveything loaded for your new home. Many of our facilities offer moving trucks for rent annd self storage is a good place to put clutter as your child grows and starts putting foreign objects in their mouths. Find a location near you or give us a call to reserve a moving truck today!