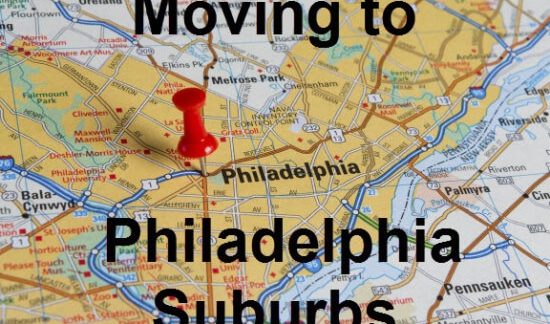 10 Compelling Reasons People Love Moving to Philadelphia
---
August 25, 2015 | Moving
People love moving to Philadelphia and Delaware Valley for its vibrant culture and diverse neighborhoods. It's the fourth largest metropolitan area in the United States. There are wonderful communities to live and raise a family, excellent schools, and a variety of employment opportunities.
Take a break from moving and unpacking to check out some of these top-ten places to see and incredible Philly foods. Whether you are moving to Philadelphia Suburbs, Delaware Valley, or heading over for the day, we've found ten fun facts you need to know.
1. Delaware River Waterfront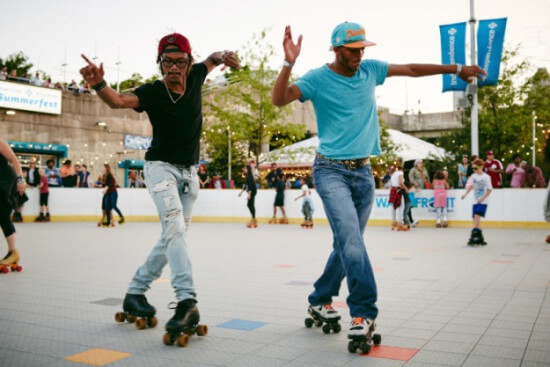 What is it about water-front developments that make them so appealing? Locals enjoy farmer's markets and a plethora of festivals during the summer months at Penn's Landing. Everyone loves to visit this Delaware River Waterfront throughout the year.
Penn's Landing is just a short walk from Old City and Historic Philadelphia and hosts family-friendly attractions all year long. The Blue Cross RiverRink Summerfest is a great place to hang out for people of all ages.
2. The Delaware Valley
The Delaware Valley sits midway between the New York City and Baltimore-Washington, D.C. metropolitan areas, which can be reached from anywhere in the region by car or train in less than a few hours. The Southeastern Pennsylvania Transportation Authority (SEPTA) is an excellent public transportation system, and the best way to get around town. But if you simply want to see the city's top attractions, the PhillyPHLASH is the way to go.
3. Geno's Steaks Since 1966
The Philly cheesesteak harnesses the power of bread, meat, and cheese, and is unique to the Philadelphia / Delaware Valley area. And, nobody does it better than Geno's Steaks in Philly. With ingredients like a baguette, cheese, peppers, and, a selection of cold luncheon meats, what could go wrong? It turns out this trio of ingredients needs a chef's touch, at least if you want to end up with a greasy, cheesy masterpiece (and not a mess).
4. King of Prussia Shopping Mall
Who could resist shopping at a mall called King of Prussia, especially if you consider yourself the queen of shopping? Located in the Philadelphia Suburbs, the King of Prussia is also the second largest shopping mall in the United States. The greater Delaware Valley area is a center for local and nationally known shopping outlets and great bargains.
5. Delaware River
Did you know the Delaware River is named in honor of Thomas West, 3rd Baron De La Warr? Only a parent in the 17th century would choose such an illustrious name. But hundreds of years later, cities and towns have grown up all along the river banks creating a rich heritage and culture with wonderful communities to live.
Additionally, the river is lined with numerous state parks. Most are pet-friendly and feature designated off-leash areas for Fido to roam.
6. Tastykake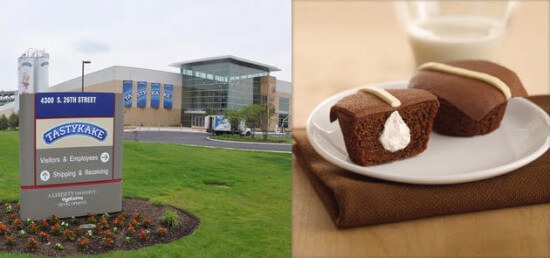 Tastykake, founded in 1914 is a shining example of how businesses can evolve from one century to the next. The company chose to build a new bakery in Philadelphia. Tasty Baking's Navy Yard bakery gets kudos for delicious treats and obtaining a LEED (Leadership in Energy and Environmental Design) Silver Certification from US Green Building Council for its refurbished building.
7. The Tower Philly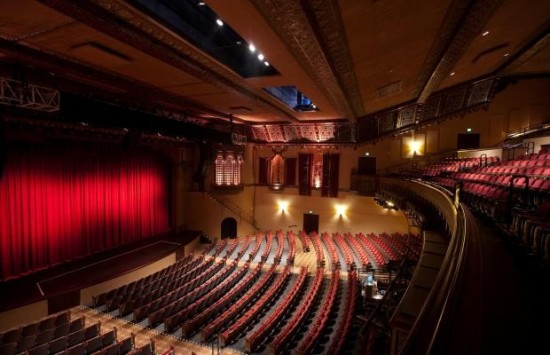 Photo courtesy of livenationpremiumseats.com
Located only three miles from downtown Philadelphia, Darby Township is home to The Tower Philly Theater at the intersection of 69th and Ludlow Streets. Built in 1927, The Tower Philly entertained guests as a vaudeville theater. Today, this popular hot spot is a popular music venue because of its excellent acoustics. Bruce Springsteen introduced his E Street Band to the world here in September 1974. And as they say, the rest is history.
8. Mural Arts Philadelphia
Did you know that Philadelphia has more outdoor sculptures and murals than any other American City? While that's impressive, Philly is also home to a mega art museum, The Philadelphia Museum of Art. It's amongst the largest in the United States and holds over 227,000 treasures. Check out their website to learn more about Mural Arts Philadelphia.
You can read more about this topic in our blog about the 6 Reasons People Like Living in Southwest Philadelphia.
9. Fort Mifflin
Fort Mifflin, located in a close-in Philadelphia suburb of Sharonville, PA., was built in 1771 and sits on Mud Island. By day, the Fort hosts living history days. But every night is Halloween at Fort Mifflin. Rumors are always circulating about the ghosts that come out at night.  A soldier named Amos is sometimes seen cleaning his gun near the artillery shed. It's widely regarded as one of the most haunted sites in the country.
10. Cooper River Park
Whatever your favorite form of cardio may be, there is no shortage of opportunities to get outside and hit the trails in the Philly suburbs and Delaware Valley. The Cooper River Park near Pennsauken Township has something for everyone.
If you are moving to Philadelphia from Collingswood, Pennsauken, or Cherry Hill, you can access a lovely walking loop around the river. Be sure to check out the men and women crew teams on the river rowing at dusk and dawn.
When it comes to deciding if moving to Philadelphia is the right choice for you, hop on social media and ask the locals. Remember though, with a diverse culture, great entertainment, and a thriving population it's no wonder people love moving to Philadelphia and surrounding suburbs.
To rent storage during your move, visit our many storage facilities in the Philadelphia Suburbs or Delaware Valley area.