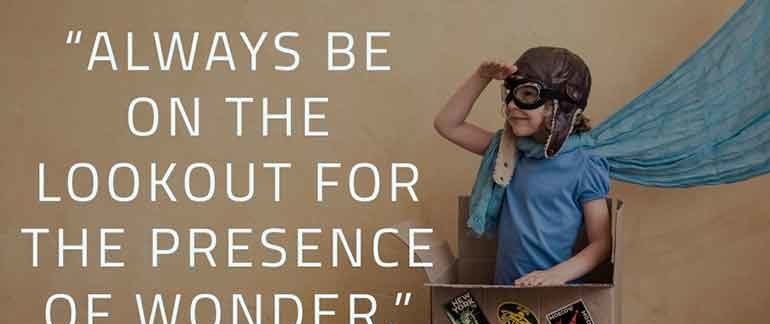 8 Crafty Creations Using Cardboard Moving Boxes
---
September 8, 2015 | Family Life
There are more than 101 things to do with cardboard boxes, and besides building an actual skyscraper or luxury ocean liner, almost anything can be made out of a moving box. From napkin rings and picture frames to castles, airplanes, and rocket ships, it would appear that when it comes to cardboard, inventions range from the sublimely simple to museum-worthy art pieces.
The Imagination Foundation's Cardboard Challenge invites the world to play with cardboard and build anything they can dream up. With 46 participating countries and almost 500 events in the United States alone, thousands of children around the world have the opportunity to bring their ideas to life with their cardboard creations. Here are a few humble ideas for a day of play with your moving boxes that will offer a welcome respite from the stress of moving.
1. Blast Off!
If the cost of rocket fuel is prohibiting your space adventure plans, build a cardboard rocket. Not only is this a zero emissions project, the materials you need to build your rocket are reusable and recyclable. Depending on the desired size of your spaceship, you'll need either a large refrigerator or wardrobe box. A simple Google search "how to build a cardboard rocket" will yield loads of helpful hints.
2. Stylish Storage
If you're like most people keeping your home looking tidy and stylish is a daily challenge. All you need is a couple of cardboard moving boxes, fabric or beautifully designed wrapping paper and you've suddenly got a great looking storage box. Gold screws bolts and spray adhesive will help hold a fabric or wrapping paper cover in place. Add a rope or an old belt if you want to add an accessory for carrying.
3. Happily Ever After
If you move during the fall or winter months building a cardboard castle during a rainy or snowy afternoon will keep the kids busy for hours while you organize the house. Built by Kids offers an easy tutorial, which, believe it or not, are not easy to find when it comes to building a castle out of cardboard: "How to Build a Chic Cardboard Castle.
4. Cardboard Office Furniture
There is nothing like heavy furniture to bog down a move. Corrugated cardboard office furniture designed by SmartDeco is Ideally suited for anyone who moves a lot, or college students studying far away from home. Besides, your Prius will love it!
5. In the Weeds
Cardboard is a more environmentally friendly option to use as a weed block in your garden in place of round up or black plastic sheeting. It will decompose faster than plastic, but it will blend into your soil unlike plastic sheeting, which tends to shred and look ugly when it is exposed. Simply lay out the flat sections of cardboard and completely cover with mulch or dirt to keep weeds away.
Read more: The Ultimate Guide to Moving with Kids
6. Crafternoon

After the stress and hubbub of a move, spending an afternoon getting artsy and crafty with the kids is a great way to unwind. Grab some moving boxes, paper, tape, heavy-duty scissors, glue, and other decorative accessories like magazines, wrapping paper, paint, shredded paper, and glitter to create a one-of-a-kind masterpieces or costumes.
7. Child's Play
There are numerous benefits of art. It brings beauty to our lives and its creation stimulates both sides of the brain. Art helps children develop hand-eye coordination in children, and since 33% of children are visual learners art is a good way to teach. Because cardboard isn't easy to cut for kids, parents can help cut out shapes that children can then draw, paint, and decorate to their heart's desire.
8. Reduce, Reuse, and Recycle
Environment Conservation Preservation Save Earth
The mantra of Green living is to reduce, reuse, and recycle. Thankfully, cardboard has many uses and can be reused time and again for different purposes.
You can upcycle cardboard and then recycle it once it has reached the end of its useful lifecycle. List your extra moving boxes on:
BoxCycle – marketplace for used cardboard boxes
Craigslist – you can buy, sell or exchange packing supplies including boxes.
Another option for finding moving boxes is your local Metro Self Storage location. All of our stores carry a wide selection of small, medium, and large moving boxes. Whether you are looking for an inexpensive way to entertain the kids, participating in your local cardboard challenge, or planning your next move, Metro has you covered.
Read more: Tips for Moving with a Newborn Baby