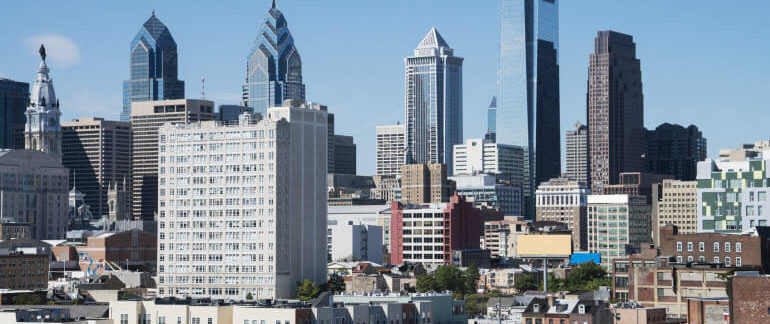 6 Reasons People Like Living in Southwest Philadelphia
---
July 11, 2016 | Your Local Metro
With a population of 1,567,442 and growing, Philadelphia has come a long way since the Founding Fathers gathered here to sign the Declaration of Independence. Today, it is one of the nation's largest metropolitan areas. This can can make choosing where to live within the 136-square-mile city a daunting task. If you are looking for more affordable housing options in proximity to the airport and public transportation with a nature preserve as your backyard, living in Southwest Philadelphia could be the right location for you.
While suburbs rarely get awarded highly walkable scores, people living in Southwest Philly enjoy a robust public transportation system. SEPTA's train and trolley lines offer routes to the Philadelphia International Airport and University City. This makes it possible for residents to access employment, universities, parks, the airport, and the City Center. No matter where you live in Philadelphia, the City of Brotherly Love offers something for everyone.
Eastwick Urban Renewal Project
Southwest Philadelphia is home to the Eastwick Urban Renewal Project. The country's largest urban renewal project recently came to an end uncompleted. For many, this closure is a welcome change. Today, the residents, community groups, nonprofits, and city agencies are working together to create a community-driven planning process to develop the remaining acreage and improve the residential quality of life in Southwest Philadelphia.
Southwest Philly neighborhoods that make up this urban landscape lie north of the Delaware River. They include Tinicum Township, Kingsessing, Elmwood, Eastwick and Paschall as well as the Philadelphia International Airport, John Heinz National Wildlife Refuge, Eastwick Community Garden, Cobbs Creek, and Bartram's Garden. High school students attend Bartram High School or Academy Park and younger kids go to John M. Patterson, Penrose, Walnut Street, Bell Avenue, or Colwyn Elementary School.
John Heinz National Wildlife Refuge at Tinicum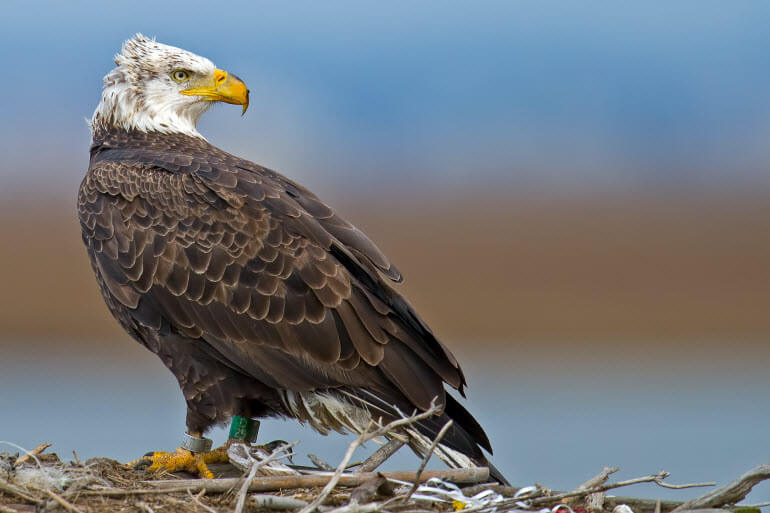 If the Philadelphia International Airport is the heart of Southwest Philadelphia, then the John Heinz National Wildlife Refuge is its soul. Home to a variety of habitats, the Heinz refuge is a freshwater tidal marsh within the Delaware Estuary and recognized by the National Audubon Society.
The 1,000-acre park welcomes visitors for hiking, fishing, birdwatching, and outdoor education programs, and it is a perfect weekend retreat for urban dwellers. While the park serves as a resting stop for thousands of migrating birds, a pair of bald eagles make their home in Heinz refuge and are thriving. The eagles first nested here in 2009 and have returned every year to produce nine eaglets—how cute!
Philly Murals
If you love art, then consider moving to Philadelphia. The city's Mural Arts Program discourages random graffiti while encouraging young Philadelphians and professional artists who work together to showcase their talents. The city's architecture is their canvas, and the art they create is an iconic part of the city's landscape.
The program started three decades ago and as a result, some of the murals are in the process of being restored. The "We the Youth" mural, pictured above, was painted by Keith Haring in 1987 just before he died. Haring grew up near Philadelphia and painted the mural with kids from the Brandywine Workshop.
Southwest Philly Cheesesteak Sandwich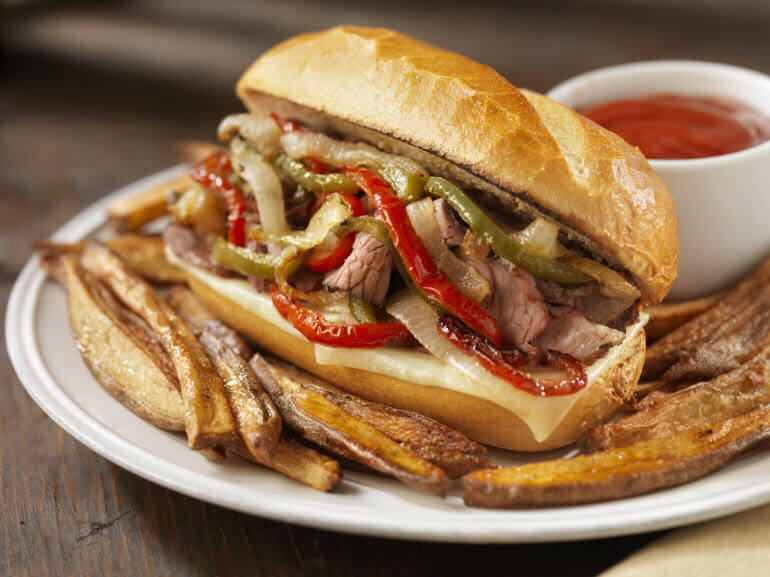 Even if cheesesteak isn't your favorite sandwich, it would be a crime to live in Southwest Philly and not try one. Okay, so it's not an actual crime, but you could be missing out. Philadelphians claim that what sets their cheesesteak sandwich apart from all the other cheesesteaks is the Amoroso hoagie roll. They also argue that a Philly Cheesesteak has to be ordered with Cheez Whiz. Don't be fooled on that one, though. If you have to draw the line at fatty goodness somewhere, take comfort in knowing that the fake canned "cheese" was invented long after the Philly cheesesteak sandwich.
So go ahead, indulge in chopped up, griddled-sirloin with provolone thrown in at the last minute and then poured onto a bakery-fresh roll. Add some sauteed bell peppers and French fries to the mix. It will be a just reward after moving and unpacking all of your moving boxes.
Philadelphia Is an Amazing College Town
Whether you are looking for a higher education in the arts or are a recent high school grad moving off to college, you will be glad to know that there are 15 four-year colleges in Philadelphia. Because Southwest Philly is served by SEPTA reaching the University of Philadelphia and many other colleges by train is possible from the Eastwick Station on Bartram Avenue. The main campus of the famed Philadelphia institution, Temple University, is also on the SEPTA-Philadelphia International Airport line.
Here is a list of colleges that appeal to students looking for a degree in the arts:
The Curtis Institute of Music
The Art Institute of Philadelphia
Moore College of Art and Design
Pennsylvania Academy of the Fine Arts
The Restaurant School at Walnut Hill College
University of the Arts
Philadelphia International Airport
Did you know there are 150 rocking chairs at the Philadelphia International Airport? Probably not. The airport rocking chair trend started in 1997 during a temporary exhibit of, you guess it—rocking chairs. After the seats had been removed, there was a public outcry. As a result, airports across the nation have added rocking chairs as a seating option.
Located in Southwest Philadelphia on the banks of the Delaware River, the award-winning airport has received accolades for the best concession stand management team as well as for offering healthy eating options. Families traveling through the Philadelphia Airport won't want to miss the Aviation Play Station where the kids can climb a real jumbo jet plane.
Charles Lindbergh famously landed his plane here and inaugurated the airport in the mid-1920s.
Southwest Philadelphia is steeped in a rich and at times controversial history. The bucolic landscapes that once thrived here eventually gave way to large industries. Many of those are long gone too.  In their place is a movement to reimagine and rebuild Southwest Philly. Also, SEPTA, the airport, and a nature preserve are parts of today's landscape that make living here appealing. There is a sense of optimism that the future of the Eastwick development will give Philadelphia city planners, residents, and other stakeholders a chance to reimagine their community.
Get Your Southwest Philadelphia Storage Unit with Metro Self Storage
Whether you are moving from across the country or just across town Metro Self Storage offers friendly and affordable Southwest Philadelphia self storage and a free seven-day storage hold.