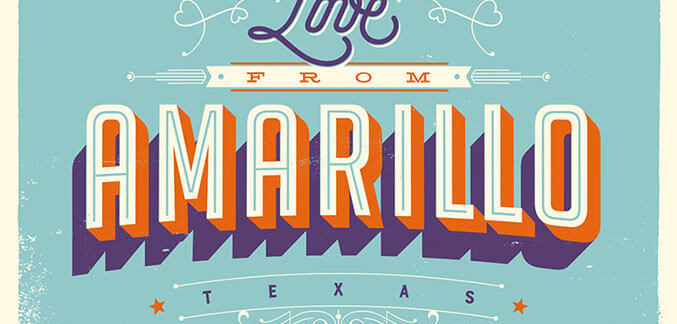 5 Reasons Why People Love Moving to Amarillo, Texas
---
March 14, 2020 | Travel Destinations
Are you looking for a small Texas town that's big on charm? Then you'll want to check out why people love moving to Amarillo; it's ranked as one of the top cities people move to for its slower pace of life, kid-friendly activities, lower cost of living, and of course, cowboy culture.
While Amarillo is the largest city in the Texas Panhandle, it offers big city amenities with a small-town vibe Over the years, Amarillo has had many a nickname; from "Rotor City, USA" (for its V-22 Osprey hybrid aircraft assembly plant) and "The Yellow Rose of Texas" to "Helium Capital of the World," to name just a few.
Retirees love moving to Amarillo for its climate and excellent medical care facilities. "From the clients that we have experience with, especially those moving from out of town or out of state, for one, they love the climate," said Melissa Carter, director of the Area Agency on Aging. While the summers are hot and mostly clear, and the winters are very cold, dry, windy, and partly cloudy. The best time to visit Amarillo is May through September.
Amarillo is a good town to grow up in too. Not too big, not too small, and with plenty of opportunities for education and jobs. Pretty diverse, and very family-friendly. Kind and helpful residents.
Get Organized Before Moving to Amarillo
One way to help minimize the stress of moving is to declutter before you start packing. Make a list of local charities in your area that accept household and clothing donations. The process of deciding what you want to take to your new home and what you'd like to leave behind can also save on the cost of moving (depending on how much you donate or sell), and make unpacking a more joyful and exciting experience.
Moving to Amarillo, Texas is the kind of decision that can increase your quality of life—it's a historic town with mid-century charm and plenty of stories to tell.
The Cost of Living in Amarillo, Texas
Amarillo offers its residents a lower cost of living than other metropolitan areas, even in Texas. "The cost of living is much less expensive than living in the Dallas, Austin, and San Antonio areas. We're getting a lot of individuals from California, who are selling their homes and condos for quite a bit of money, and moving to Amarillo and getting a very good-sized house," says Carter.
According to Zillow and Coldwell Banker, the Amarillo housing market is pretty hot right now. The median home value in Amarillo is $134,008. Amarillo's home values have gone up 2.4% over the past year, and Zillow predicts they will rise 3.7% within the next year. The median price of homes currently listed in Amarillo is $187,500 while renting a house or condo in Amarillo can set you back by as much as $1,192 per month.
The one caveat here is homes priced over $500,000. Texas A&M's Real Estate Center's definition of a buyer-seller balanced market is 6.5 months of available inventory. The total months of inventory for homes priced at $500,000 or higher stand at 14 months. Homes and condos priced between $250,000 and $500.000 have only 2.5 months of inventory, making this one of the hottest housing market segments in Amarillo.
When you crunch the numbers, you might be surprised to see that the cost of living is actually under the national and state average.
Things to See and Do in Amarillo, TX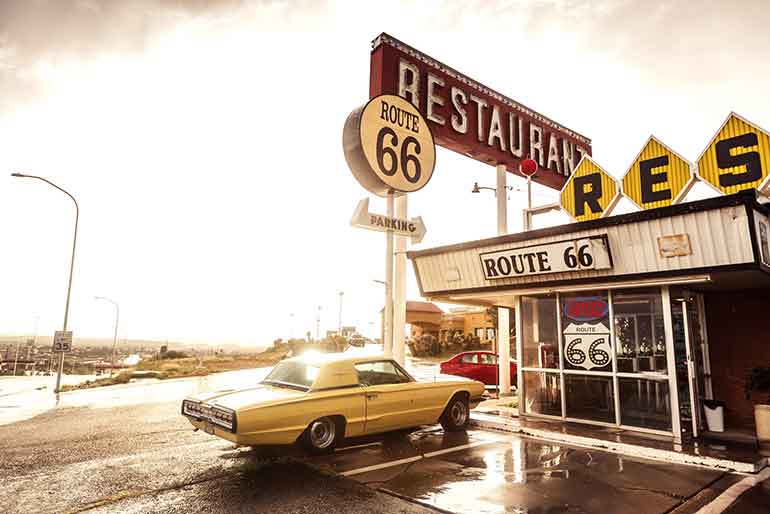 Amarillo is a city famous for its beautiful, awe-inspiring canyons and fascinating history that includes the world-renowned Route 66 and delicious steak challenge. Amarillo is also home to many well-known theatres and art shows, as well as everyone's favorite space museum, the Don Harrington Discovery Center and Space Theater.
Whether you're still researching whether or not you'll love moving to Amarillo or traveling to this Texas city to check it out for yourself, why not take some time for a little bit of sightseeing?
Palo Duro Canyon State Park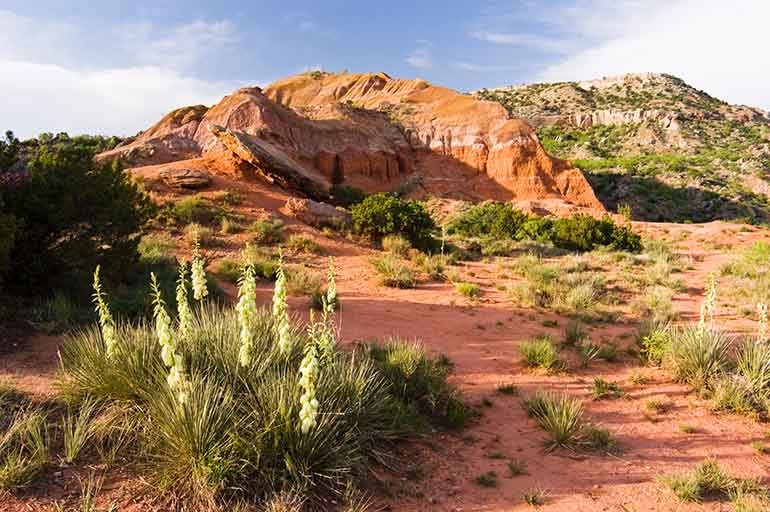 Frequently voted as one of the top 10 parks to visit in the United States, Palo Duro Canyon State Park is one of the most beautiful outdoor spaces due to its spectacular floral environment and a mix of animal species.
The park has become the pride of Amarillo as the second-largest canyon in the United States. It spans roughly 120 miles long and has an average width of 6 miles, but reaches a width of 20 miles at places. Easily accessible by car or motorhome and only 25 miles from downtown Amarillo and 14 miles from the Mainstreet town.
Visitors usually drop by to enjoy hiking and biking trails and horseback riding as well as tent camping and parking areas for RV's.
Name: Palo Duro Canyon State Park
Address: 11450 State Hwy Park Rd 5, Canyon, TX
The Big Texan Steak Ranch Brewery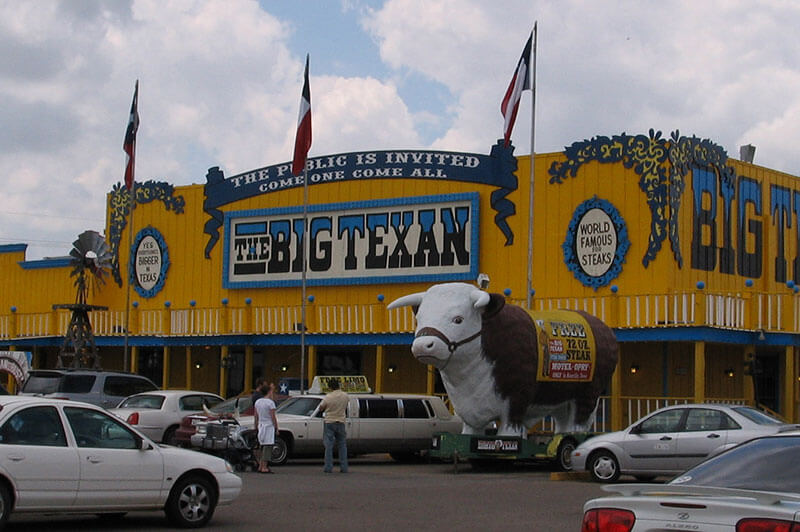 In 1960, The Big Texan Steak Ranch opened on Route 66 in Amarillo, Texas. Today, visitors and locals alike can enjoy the ultimate steakhouse experience. The restaurant hotel has been attracting large crowds of big eaters mainly due to their delicious steak events and challenges in addition to fun souvenirs like the cow leg canteen. Yep, the authentic Cowleg Canteen is made with a real cow hoof. Keep in mind that the style of hoof ranges from brown, white, and black.
Name: The Big Texan Steak Ranch Brewery
Address: 7701 Interstate 40 Access Rd, Amarillo, TX
Route 66 District
For nearly sixty years, Route 66 was a two-lane road, running 2,448 miles and connecting Chicago to Los Angeles. It was the path to Western promise for desperate families escaping the Dust Bowl in the 1930s as well as the road under the soles of American nomads like Jack Kerouac. Sadly though, by the mid-1980s, the roadway called Route 66 was deemed obsolete.
Today, the city of Amarillo maintains the U.S. Route 66-Sixth Street Historic District as the city's most intact collection of commercial buildings that possess significant associations with the highway. Featuring elements of Spanish Revival, Art Deco, and Art Moderne design, these buildings represent the historic development phases of this early 20th-century suburb and the evolving tastes and sensibilities of American culture.
The Route 66 district was added to the National Register of Historic Places in 1994.
Name: Route 66 District
Address: Amarillo, TX
The Cadillac Ranch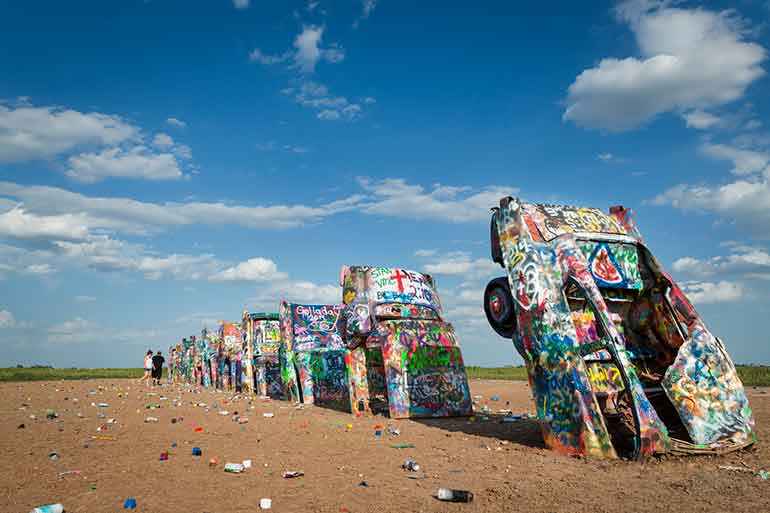 Cadillac Ranch is a public art installation and sculpture in Amarillo. It was created in 1974 by Chip Lord, Hudson Marquez, and Doug Michels, who were a part of the art group Ant Farm (a San Francisco art collective), and honored the golden age of the automobile.
The colorful art installation is dedicated to the famous Route 66 and consists of ten Cadillacs buried nose-first in the ground and painted over with spray paint. Over the years, tourists and visitors have come and decorated the cars as they come and visit by adding more charm to each piece.
Name: The Cadillac Ranch
Address: 13651 I-40 Frontage Rd, Amarillo, TX
Don Harrington Discovery Center and Space Theater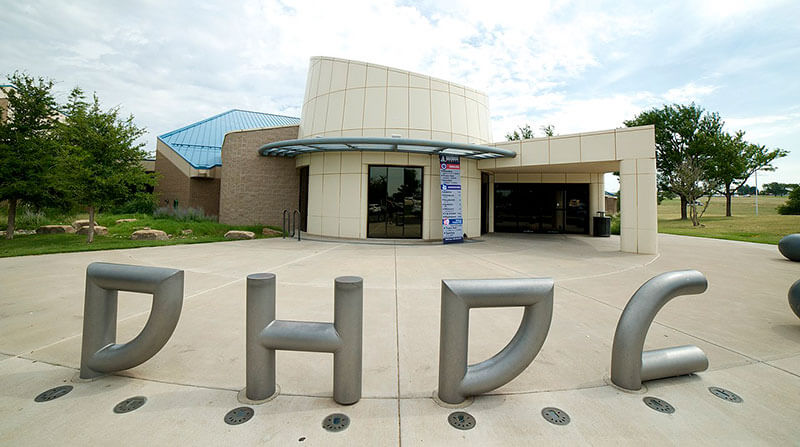 The Don Harrington Discovery Center is a nonprofit interactive science center and planetarium located in Amarillo's Medical Center Park. Ideal for all ages, visitors will experience a family-friendly space adventure centered around space and science. The museum is a pleasant destination for teachers, grandparents, and families to spend time educating their kids while also enjoying a sightseeing walk through the different themed sections such as the Sun, Earth, Universe, and Amazing Butterflies exhibits.
Name: Don Harrington Discovery Center and Space Theater
Address: 1200 Streit Dr, Amarillo, TX
Rent a Moving Truck or Van in Amarillo
Renting a moving truck is a great resource for shorter moves. Especially, if you're planning a DIY move from another part of the Texas Panhandle. Renting a moving truck for short-distant moves is relatively inexpensive and these trucks are pretty straightforward to drive. If you're moving between May and September, then you'll want to be sure to reserve your truck rental well in advance.
When it comes to long-distance moves, you may want to hire a professional moving company that can help load your truck as well as drive it to Amarillo.
Reserve a Self Storage Unit
If you haven't found a permanent residence in Amarillo before you move here, then renting a self storage unit could be the solution for you. Metro Self Storage has 6 Amarillo storage facilities to choose from to safely store your belongings. Units are available in a wide variety of sizes and prices to meet your needs and your budget and with great features like climate control, secure keypad access, and 24-hour video surveillance.
Whether you're moving from another state for employment or across town for cheaper rent, there are many reasons self storage units come in handy. Find your state-of-the-art storage solution in Amarillo here.
A Fresh Start Can Be Important—Make Sure It
Starts Right
Amarillo is a small town filled with history, cool landmarks, and beautiful outdoor spaces. Relocating to a new city allows you to leave old troubles behind, where you can look back and appreciate them and remember a different period of your life.
One of the first things you'll discover about Amarillo is that current residents think it's a great place for families and retirees alike. Soon enough, you'll grow used to the hot summers, and you'll get just enough snow to enjoy the holidays "Norman Rockwell" style. Texas is a beautiful place to live and thrive. What are you waiting for?