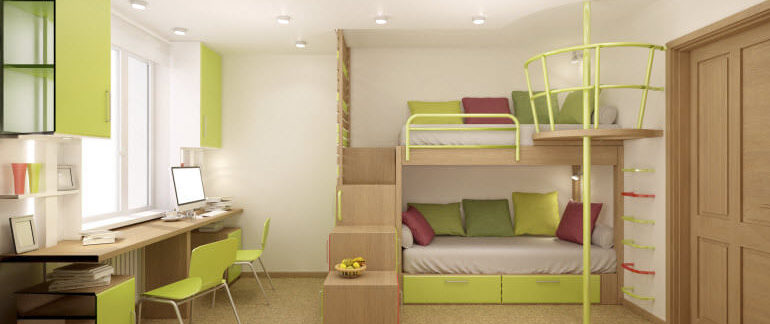 Clever College Dorm Room Essentials | What to Expect & How to Prepare
---
September 13, 2016 | Moving
It may seem like only last week that you were on pins and needles waiting for college admissions letters to arrive. Today, you are closer than ever to realizing your college dreams as universities around the country are preparing for freshmen orientation week.
Moving into your dorm room can either be a dream come true or a stress fest. From what to expect and how to prepare, this month we help you figure out how to plan for the next big step of your college experience.
What to Expect When Moving into Your College Dorm
By now, you know how important it is to start planning early. It's how you got into college in the first place, right? What you may not know is that the planning doesn't stop once you receive a college acceptance letter. In fact, from here on out, planning will continue to keep you on target to reach your goals.
When it comes to moving into your dorm room, keep in mind that nine times out of ten space is going to be tight. Like, really tight—think micro apartment. Moreover, with one or more roommates in the same suite or apartment, space will be even more valuable.
Depending on the style of your twin bed, getting ahold of some bed risers could give you an extra place to store stuff under your bed. Alternatively, clear stackable crates allow you to create storage space out of thin air. Pack a few outfits or accessories for themed parties requiring funky clothes as well as for more grown-up affairs that call for fancy dresses, suits, or a button down shirt and tie.
What is the best dorm move-in day hack we have heard about? Without a doubt, duct tape. It is available in a dizzying array of colors and patterns and can be used for everything from taping up torn tote bags to decorating your dorm room.
How to Prepare for Your First Semester of College
There are tons of tips online on how to survive your freshman year of college but perhaps the most important is to start preparing for your first semester of college before your get there. Hang out with friends whenever possible and remember to spend plenty of time with your family too.
Don't be surprised if mom, dad, and siblings feel a little emotional during this time. In fact, it is totally normal to feel many emotions at once, like excitement tinged with fear topped by a dose of melancholy over the thought of leaving home for the first time.
Remember that you have made it this far and the best is up ahead. You've got this!
Get to know your college suitemate or roommate
Thanks to social media platforms like Facebook, Twitter, and Instagram, reaching out to a new roommate or suitemate has never been easier in the history of higher education. Even so, make an effort to speak with your roommate over Skype or the phone a few times before move-in day.
If it feels a little awkward "cold calling" someone, center your conversations around what each of you plan to bring. This way, you will feel like you are moving into your dorm with friends rather than strangers.
Google your college town
Whether you are moving from a small town to a big city or vice versa, getting to know the lay of the land before you arrive will be helpful. Even though many colleges discourage or don't allow freshmen from having a car on campus their first year, you will still have plenty of opportunities to leave campus.
Understanding how public transportation works, the safe and not-so-safe neighborhoods, and whether or not Uber or Lyft is available will ensure you know how to get to where you want to go.
Don't fall for gimmick marketing
In other words, don't buy things you don't really need. The college market represents the biggest chunk of back-to-school shopping making the total amount spent annually around $68 billion! However, the reality is that retailers are savvy marketers who will encourage you to buy extra things, which could easily blow your budget.
Create a college dorm packing list
One way to avoid spending more money than necessary is to plan ahead by creating a college dorm packing list.  While essentials like towels, shower shoes, and bedding are must haves, bringing an extra pair of Uggs or your George Foreman will probably get you started off on the wrong foot with your new roommate.
Protect your health and happiness in college
Even if you did not grow up with a helicopter parent, not having mom or dad in your space to "nag" or "micromanage" you about nutrition, homework, and other things will undoubtedly sound like nirvana.
However, this means you have to take complete responsibility for yourself—it's all up to you. While a visit to the student health center will get you on track for preventative health services and programs, purchasing a surge protector will protect your tech gear from power spikes in your dorm room or suite.
Power surges can come over any type of wire including phone and cable lines. You won't regret buying a surge protector with a USB connection to charge your phone and tablet. Another advantage to owning a surge protector—it gives you more outlets and in a college dorm room where electrical outlets are in short supply.
From Texas to Connecticut, wherever you are moving to college, Metro Self Storage can help you solve everything from a lack of space to storing your dorm over summer break.