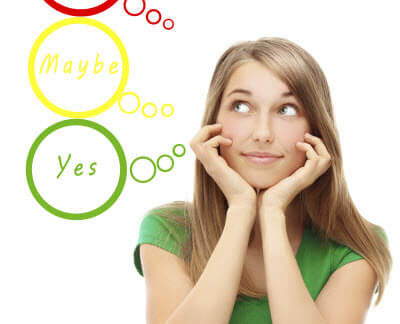 What is the Difference Between Climate Controlled vs. Non-Climate Controlled Storage Units?
---
October 14, 2014 | Storage Tips
Once you've determined you need to rent a storage unit, the next step is to decide on how much space you need and the type of unit to rent. Because climate-controlled storage costs more than non-climate-controlled storage units, the decision could be harder.
But it doesn't have to be. If you're fortunate enough to live near a multi-story, modern storage facility you'll get the benefits we discuss below along with peace of mind knowing your precious belongings are securely stored in optimum conditions.
What are you planning to store?
Whether long-term or short-term storage, there are 3 simple questions to ask before deciding what type of storage unit to rent:
What items are you planning to store?

How long do you plan to store these items?

Is your storage location in a city that experiences extreme temperatures?
For example, if you live in or are relocating to a city where the temperature gauge frequently dips below freezing during the coldest months of the year, will you be storing over winter months? Do you live or are relocating to a city that experiences high heat, over 90 degrees, humidity, or both, during the summer and early fall months?
Most residential storage items include temperature-sensitive items such as clothing, appliances, family heirlooms, artwork, books, and sometimes even photographs. So for most people the answer to the question, "Do I need climate-controlled storage?" is a resounding yes. 
Climate-controlled storage costs a little more
Even though many people assume that climate-controlled storage units cost too much, that's not always the case. Storage facilities like Metro Self Storage frequently run online storage specials to help defray the costs associated with moving and storage.
The benefits of keeping valued belongings safe throughout the seasons (whether bitter cold or scorching hot) will typically outweigh any additional storage costs in the long run.
Types of climate-controlled storage
The definition of climate-controlled storage, also referred to as temperature-controlled storage, can vary among storage companies and locations. Sometimes units are only heated (and not cooled) or cooled but not heated.
Nevertheless, climate-controlled storage regulates the temperature within a range (for example between 59 and 75 degrees Fahrenheit).
Air-conditioned storage units are popular in places with a high heat index such as Louisiana and Florida where temperatures can reach into the 90s and 100s for days on end with little relief.
Heated storage units tend to be more prevalent in parts of the country where bitter cold winter months like those in Minnesota, seem to drag on endlessly before spring finally arrives.
Humidity-controlled storage units fall under the category of climate control and are designed to keep the base humidity at around 55% by removing excess moisture from the air. While too much moisture can result in mold growth, not enough moisture can also wreak havoc on your items.
Options for these types of climate-controlled storage units are certainly useful in weather zones that experience extreme temperature fluctuations, but maybe not as critical in areas that enjoy a mild Mediterranean climate year-round.
Providing the correct storage environment for your items will help them last longer. In addition to standard storage units, we offer a variety of climate controlled storage options at select locations to choose from, each with varying features depending on your particular situation.
Additional Barrier from Dust and Debris
The most modern storage facilities offer climate controlled storage units inside a buildings with sealed and insulated roofs, walls, and floors.Unlike drive-up storage units (think of your garage) interior climate-controlled storage units add an additional barrier against dirt, debris, and even rodents.
Climate- or temperature-controlled storage facilities are typically multi-story with large elevators and dollies and handcarts. And at Metro, we feature several amenities such as storage-to-office communications. Moreover, large loading bays and interior drive-though are some of the common features to keep you out of inclement weather no matter the time of year you need storage.
Find a Climate-Controlled Unit at Metro Self Storage
Whether you plan to store furniture or a few hierloom items, you don't want to leave those items to the mercy of flucuation temperature extremes. If you live in a climate that's prone to extreme heat or cold, consider renting a climate-controlled unit today. It may be a bigger investment that you had planned but it beats trying to repair or replace your damaged items. If you're unsure whether or not your belongings would benefit from being stored in one of our climate-controlled storage facilities, give us a call and one of our friendly helpful storage experts will be happy to help you figure it out!