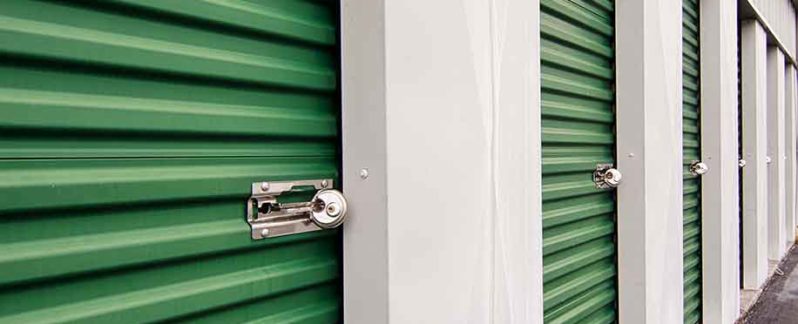 Do you need Self Storage Tenant Insurance?
---
October 3, 2015 | Storage Tips
What would you do if the unimaginable happened to your worldly possessions? Whether you own a home or rent, choosing storage tenant insurance for the things you own is a wise choice if you plan to use self storage.
Most folks wouldn't dream of driving a car without car insurance, but recent surveys by InsuranceQuotes.com found only one-third of those leasing their home or apartment have renters insurance.
But what happens when you put your belongings into a storage unit? Requirements for storage tenant insurance vary by state. However, depending on whether you rent or own your home, you are probably asking yourself one of the following three questions:
1. Does renters insurance cover storage units?
2. Does homeowners insurance cover storage units?
3. What if I don't have either type of insurance?
Most likely, household insurance policies don't cover off-premises personal property, which would include items in a storage unit. And even if they do, they'll have strict limitations that may leave you underinsured, and deductibles that will leave a dent in your wallet.
Nevertheless, whether you have personal property insurance or not, for approximately the cost of a delivered pizza each month, you can purchase tenant insurance for your items while their in your storage unit.
SBOA Tenant Insurance is a nationally recognized company providing insurance for storage units so your stored items are covered in the case of a burglary or catastrophic event. Even climate-change naysayers can't argue with the increasing number of hurricanes and tornados!
Got Coverage?
Yes, You Need Self Storage Insurance
The bottom line? More often than not, self storage customers will want the peace of mind that comes with having self storage unit insurance for their stored belongings. High-value items include anything you would store in a climate-controlled unit such as computers, antiques, photos, and furniture.
Insurance experts like those at SBOA can help you determine the type and amount of insurance you will need for your personal belongings at your storage location. However, if you plan to store a vehicle contact your car insurance agent or a company that offers car storage insurance because laws governing car insurance vary by state.
If you need help purchasing storage unit insurance you can pick up a brochure about SBOA Tenant Insurance at one of our Metro Self Storage offices. Alternatively, you can visit SBOA website. Remember, if it's worth storing, it's worth insuring.
Still have questions? A member of our friendly storage team will gladly help you enroll in the SBOA Tenant Insurance program and collect your monthly premium as part of your storage rent for your convenience. Learn more about your self storage options by visiting us online at metrostorage.com.