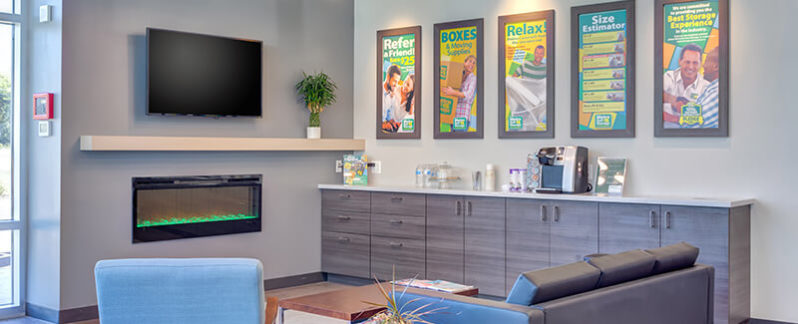 Your FAQs About Self Storage Answered
---
December 2, 2018 | Business Storage
If you're new to self storage or need help figuring out whether or not your life transition can be made easier with self storage, you probably have questions. How much does self storage cost? Are self storage facilities really secure? Should I rent a climate-controlled storage unit? What if I change my mind?
These are just a few of the questions people ask when deciding whether or not to rent a storage unit and why your friends at Metro Self Storage have put together a helpful list of some of the commonly asked questions we hear from current and prospective tenants.
Keep in mind, no matter where you decide to rent your unit, each storage facility will have its own set of features that include things like climate control and access hours. The best way to know for sure what is available at your nearby Metro location is to contact your local storage provider.
The Metro storage facilities have a great reputation for friendly service, knowledge, and experience. Our storage teams are on-site at each and every one of our locations to give you personal attention. Alternatively, you can choose contactless storage rental and always have the option to reserve and rent your unit online.
How much does self storage cost per month?
The cost of your storage unit depends on several things, but mostly the age and location of the facility, the type of security features available, and whether or not you rent a climate-controlled storage unit. According to MarketWatch, "The average asking rent for a 10X10 unit in the U.S. is $118 a month for non-climate controlled and $152 for climate-controlled."
The two most common types of storage buildings are indoor where all storage units are housed within a structure, and outdoor, single-story buildings. Outdoor facilities function much like household garages (drive-up units with wide roll-up doors).
Indoor, climate-controlled units are like storing your items in an extra room in your home or office. Many storage companies like Metro have facilities with a combination of outdoor drive-up units and indoor climate-controlled units.
The cost of climate-controlled storage varies by market, and you can expect to pay roughly 20% less for a traditional non-climate unit than you would for a temperature-controlled space. Keep in mind, paying a bit more for storage is advisable for anyone who is storing high-value items or lives in a region of the country with extreme temperature swings or high humidity.
How much storage space should I rent?
The most popular storage units sizes are 5X5 and 10X10. However, storage unit sizes can be as small as 3X5 storage lockers. These smaller units are ideal for personal items such as jewelry, collectibles, or seasonal decorations and sports gear.
Large storage units commonly referred to as commercial units, are ideal for business and inventory needs as well as large households. Here is a list of the most common sizes you can expect to find at your local storage facility:
5×10 unit is roughly the size of a large walk-in closet
10×10 unit is about the size of a child's bedroom and tends to be the most popular size
10×20 unit is about the same size as a one-car garage
15×20 unit is roughly the size of a master bedroom
20×20 unit comes close to the same size as a two-car garage
The unit size you choose will depend on the number and size of the items you plan to store as well as how frequently you'll need to access those items. A 10X10 unit, for instance, covers 100 square feet and can hold the contents of a one- or two-bedroom house or apartment.
Do I need to reserve a storage unit?
If you're one of the 11 million American households who need to rent a storage unit, reserving your unit ahead of time can help you lock in the best price at the time of your search. Especially if you live in a city where there is a high demand for storage units, or you're renting during the height of moving season (May-September).
Most storage facilities welcome walk-ins and don't require a reservation, but you'll risk not finding the right-sized unit for your things. Even so, if you see an attractive, well-maintained facility while your out running errands, stop by and speak with a member of the storage team.
If you like to do all your research online, be sure to choose storage websites that are easy to navigate, offer free reservations and online promotions, and provide details of the specific facility that you're inquiring about.
Websites are the first impression and representation of a company or brand. If a company doesn't keep its website well maintained and up to date, it could be reflective of how they do (or don't) maintain their facilities.
What features make self storage facilities secure?
Be aware that security features typically vary from facility to facility. For example, Metro Self Storage prides itself on offering upper-tier facilities and we regularly add brand new state-of-the-art facilities to our self-storage portfolio. We take security seriously at all our facilities which offer state-of-the-art video surveillance 24-hours a day 7 days a week.
If you find a facility offering bargain rates, check to make sure that cheap storage units don't mean low-end security features. The last thing anyone needs is to deal with insurance claims for damaged or stolen belongings—an investment in a secure storage facility is for the safekeeping of your things. All Metro Self Storage facilities provide on-site managers to give personalized attention.
Here are some of the best security features to look for in a storage facility:
24-hour recorded video surveillance
Ample outdoor and indoor lighting,
Fenced perimeters
Coded keypad gate access
On-site Property Managers
Red flags to watch out for when renting a storage unit include apparent signs of deferred maintenance issues. Also, if you're not required to present your driver's license and proof of current address and insurance prior to storing your items, keep looking for a more secure option.
Do I need storage insurance?
Most likely, yes. Storage facility insurance requirements are governed by the states and cities in which they are located. As a result, each storage facility will have its own policies around tenant insurance requirements. While many storage companies accept proof of existing homeowner's or renter's insurance, they also offer tenant insurance (usually around $10 to $20 per month). Fees are automatically added to your monthly storage bill.
Getting tenant insurance is the best option for people who are between homes or expect to move in the near future and cancel their existing homeowner's policy.
How can I prevent the contents of my storage unit from being auctioned off?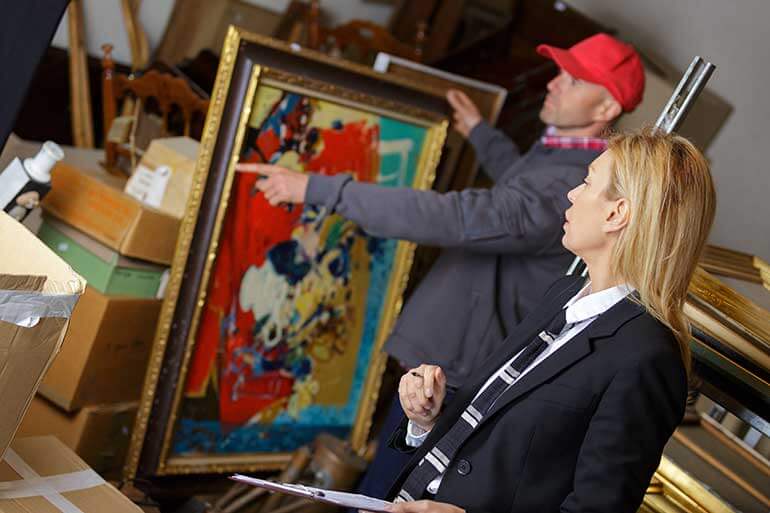 The answer is simple: Pay your storage rent on time, which brings us back to choosing a company that offers an up-to-date website. Good self storage providers offer a variety of payment options: Online payment, cash, check, credit card, or automatic bank withdrawal.
The advantage of online bill pay options can't be overstated. During a storage unit auction, the contents are auctioned off to the highest bidder in order for the company to recoup the loss of rental fees. However, these events are not as glamorous as they look on reality TV shows. Also, auctioning off someone else's belongings is always a last resort.
To keep your belongings safe, it bears repeating, pay your storage fees on time every month. To help ensure this happens without fail, look for a storage company that features online bill pay options and other amenities like a 24-hour customer service number.
Some storage facilities have 24-hour kiosks that allow you to rent and pay your storage fees, but if you aren't visiting your unit on a weekly basis, it could be a source of inconvenience.
Can I upsize or downsize my unit if I need a different size?
Absolutely! However, you may have to wait depending on availability and the terms of your lease. While storage facilities like Metro rent units on a flexible month-to-month basis, it's worth a conversation with management to make suitable arrangements.
What type of lock do I need for my storage unit?
Think of Storage locks as an additional investment to protect the things that really matter in your life. When choosing a lock for your storage unit, location is a big factor. Whether you're renting a drive-up storage unit at an outdoor facility or an indoor storage unit inside a multi-story building, it can help determine the type of lock you choose.
For instance, when a lock is kept outdoors, it won't be worth much if it breaks due to rust or dirt. Another reason you may need to increase your budget for a padlock if there might be a burglary risk at your storage location.
The costs for padlocks vary wildly. You can expect to pay as little as $15 for a disc padlock designed for the storage industry. These affordable disc locks have drainage holes and a reputation of deterring criminals who know it's difficult to pick and practically impossible to cut.
Can I store my car, boat, or RV at a storage facility?
Medium and large drive-up storage units can typically accommodate a car or motorcycle. Besides cars and motorcycles, vehicle storage includes RVs, boats, ATVs, and commercial trucks and vans.
Whether you live in a suburb of a large city like Chicago or Atlanta, finding free, off-street parking for RVs and boats is near if not entirely impossible. To store specialty vehicles like RVs and classic cars, renting a secure space can be of great benefit when they are not in use.
There are three kinds of vehicle storage:
Outdoor vehicle parking
Covered/Canopy storage
Indoor vehicle storage
You'll want to look for the same 24-hour security features you'd look for when renting a storage unit with an emphasis on electronic gated entry. While the sight of security cameras discourages potential thieves, a gated entrance gives you a private access code and simultaneously prevents anyone else from getting into the facility.
Want to Know More About Metro Self Storage?
To learn more about renting a storage unit from Metro Self Storage, visit our website for specifics about our facilities, policies, and services we offer. You can also rent a unit at a facility near you today!