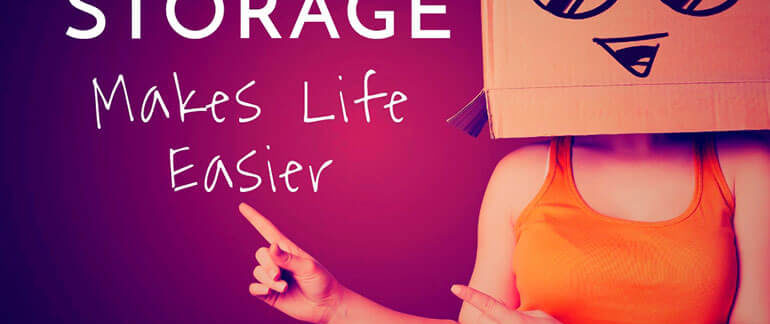 Here's How 24-Access Storage Solves Busy Schedules
---
October 6, 2018 | Business Storage
A wide variety of businesses and individuals use 24-hour access storage units to expand their storage space. But why do they choose to have 24-hour access over regular working hours? Is the extra cost worthwhile?
Of course, the answer to that question depends on your situation. Some individuals can fit their schedules around specific opening times without a problem. However, for many people, 24-access offers benefits that are worth paying for.
In some instances, there may not even be an upcharge for this added benefit. So it's worth checking with your local storage facility manager.  Here are the top reasons why you should consider getting a storage unit with 24-hour access.
Top 3 Benefits of Renting a 24-Hour Access Storage Unit
When it comes to choosing 24-access storage, it's normal to wonder if security should be of concern. Thankfully, technology for today's security protocols in the self storage industry provides many types of solutions. At Metro, we design our facilities with ample lighting, secure keypad gate access, and in some cases even have Property Managers living on site.
Coupled with 24-hour video surveillance, facility to office communications, and fully fenced storage facilities, customers enjoy peace of mind knowing their items are stored at an industry leader. Metro Self Storage has been making moving and storage easier since 1973.
Businesses Love Flexible Leasing Options
With 24-hour access storage units, you get maximum flexibility and minimal hassle. You can get into your storage unit whenever you want, night or day. This flexibility can be especially attractive to businesses, boat or RV owners, and individuals with nontraditional work hours.
For business owners, round-the-clock access isn't just a preference; it's a necessity. Being able to access supplies, equipment, or inventory outside of regular hours can save money and time. Your business won't be put on hold just because the storage facility isn't open.
With 24-hour access storage, business owners can plan your trips to the storage facility around your business hours and appointments, instead of the other way around.
In the summer, for example, landscapers and gardeners often start their day early in the morning to beat the midday heat. Similarly, construction workers frequently begin early in the morning and work late into the evenings to meet deadlines. Plumbers, too, sometimes need their tools at unusual hours for emergency calls.
Wondering what 24-hour access storage looks like? Take a tour of a Metro Self Storage 24-hour access facility here:  STORAGE FACILITY TOUR
For boat or RV owners who keep their vehicles in self storage, 24-hour access storage allows them to hit the road early and come home late for great vacations and weekend trips.
Fishermen can get out on the lake during the best hours of the day, or at least avoid getting stuck in traffic. The same benefit applies to campers, trailers, or anything else that's crucial for traveling.
Finally, individuals with nontraditional work hours may need 24-access storage units because otherwise, they'd have to rearrange their schedule around the storage facility's opening hours.
For instance, police officers or ER doctors sometimes have to work through the night and sleep through the day. Going to a storage facility during its standard hours would cut into their sleep, making a tiring day even more exhausting.
Busy Moms Love Extended Access Storage Facilities
Life with kids is unpredictable. Moms with young children typically have a lot going on in their lives. Something unexpected seems to happen every day, from last-minute play dates to a sudden bout of the flu. Even if the family's schedule seems to fit the storage facility's hours, that schedule can be quickly thrown off.
Even with flexible schedules, busy moms still choose 24-hour access storage over limited hours because they want to avoid additional pressure or stress. For example, someone who's moving already has a long to-do list and things to remember. Trying to remember your local storage facility hours of operation may be one thing too many.
Related: How to Make Moving Easier with Self Storage
Why add the extra stress of specific opening hours? With 24-hour access, parents can rest easy knowing their storage unit is available to them whenever they want.
Security Features that Offer Everyone a Peace of Mind
Storage units with 24-hour access are clearly convenient, but are they secure? If it's possible to get into the storage facility at night, can customers trust that their items won't get stolen?
This question is common, and understandably so. Especially in neighborhoods with higher rates of crime, customers may feel anxious about visiting the storage facility after dark.
But in fact, storage facilities with 24-hour access are carefully secured. Only authorized individuals are allowed to enter the facility using their own code. Other security features you should expect include well-lit spaces, secure fences, and 24-hour video surveillance.
At many Metro Self Storage locations, you'll find a resident property living onsite. Having a residential property manager gives tenants a feeling of security when they know someone is living on site
Related: Top 5 Storage Facility Security Feature to Look For
In other words, even if the surrounding neighborhood is prone to crime, the storage facility should be a safe haven for you and your property. As for accidents and unexpected events such as earthquakes or fires, you can get tenant insurance to cover the loss or damage to your items. You can walk away knowing that your property is in good hands and that you'll be compensated if misfortune does strike. You'll get all of the flexibility and convenience without the worry. Find a Metro Self Storage facility near you today!